The timing was perfect as 2 German powerhouses revealed updated versions of their supercar-hunting sedans within 24 hours of each other. The updated BMW M5 Competition takes on the new-look Mercedes-AMG E63 S. With both cars due in South Africa before the end of the year, we look at just how close this rivalry will be.
The current generation of BMW M5 Competition and Mercedes-AMG E63 S blends insane performance with high-end luxury. Many will argue a supercar purchase is pointless when you consider that either of these Teutonic road-legal weapons offer 99% of the performance with the massive bonuses of comfort, refinement and practicality. These 4-door monsters are at home doing the traffic jam crawl on a grey Monday morning and capable of setting eye-widening lap times on a race circuit.
For the 2021 model year, both BMW and Mercedes-AMG have revealed updated versions of their respective super sedans and ahead of their arrival in South Africa, we put them head to head to see just how evenly matched they are.
Styling
Both vehicles have received styling updates and first glances would suggest none of the aggression has been lost. We do think the new red paint job on the BMW M5 Competitions gives it a bit of an advantage here, but the jury is out on whether the typically older customers will opt for such a vibrant hue. Colours aside, the visual updates are significant enough to differentiate both cars from their respective predecessors.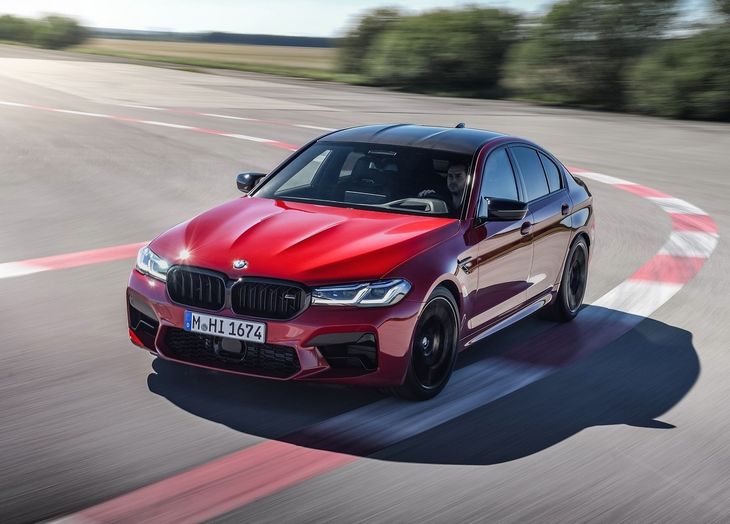 The BMW M5 Competition gains a new-look front end and headlights. The new bumper looks aggressive, while at the rear, there's a diffuser and new tail lamps. Look closely and you'll see these wheels are straight from the BMW M8.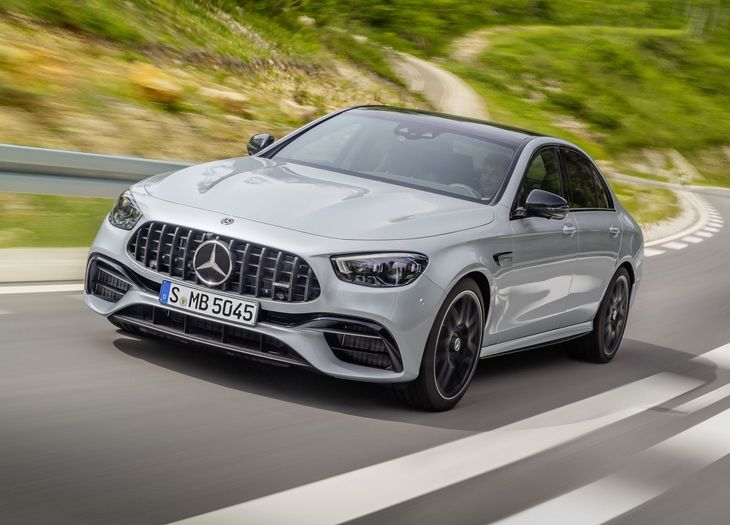 The Mercedes-AMG E63 S benefits from a more subtle approach. Look, it still has the bold Panamericana grille which is guaranteed to fill up your rearview mirror, but we think it has lost some of its hard aggression. Fortunately, this is not a beauty contest... There are new slim-look LED headlamps, more prominent wheel arches, while the rear gains newly-designed tail-light clusters extend into the boot lid.
Engines and Performance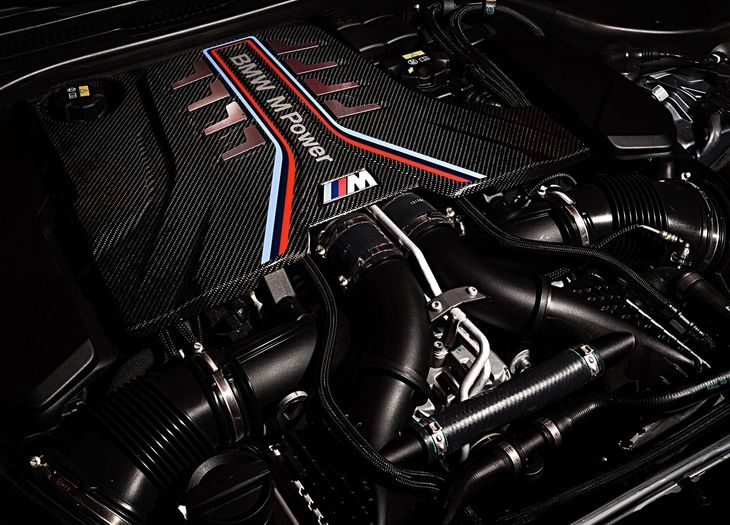 Perhaps the most important things about these vehicles are what's under the bonnet and how fast can they go? Both cars have a lot in common, with the Mercedes-AMG E63 S and BMW M5 Competition both adopting turbocharged V8 petrol engines. Kicking off with Stuttgart's finest is the 4.0-litre twin-turbocharged V8 petrol engine with 450 kW and 850 Nm. Munich's monster counters with a 4.4-litre turbocharged petrol engine with 460 kW and 750 Nm. So while the BMW M5 Competition has more power, the Mercedes-AMG E63 S has more torque.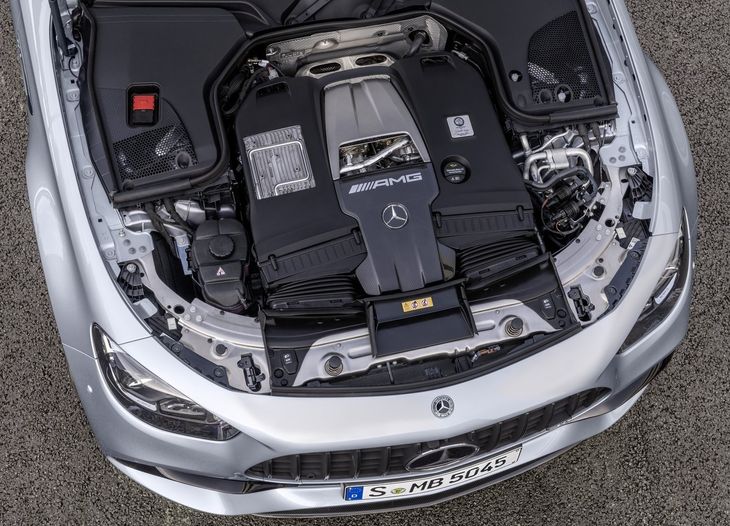 In both cars, power goes to all 4 wheels via automatic transmissions. The E63 S features the AMG Speedshift MCT 9-speed transmission sending all that grunt to the AMG Performance 4Matic+ all-wheel-drive system, while the M5 makes do with an Eight-speed M Steptronic transmission which powers the BMW M xDrive all-wheel-drive system. Now for the performance figures. The 2021 BMW M5 Competition will hit 100 kph in a claimed 3.3 seconds and run to a top speed of 250 kph. If you want to hit 305 kph, then tick the option called M Driver's Package. The 2021 Mercedes-AMG E63 S will hit 100 kph in just 3.4 seconds and it too will hit a maximum of 250 kph. Want to breach the 300 kph mark? The AMG Drivers Package will allow that.
Under the skin, the BMW M engineers have been hard at work refining the suspension of the M5 Competition. There are revisions to the damper control system that BMW claims 'will enhance ride comfort during high-speed highway driving as well as over bumps' as well as new shock absorbers which are lifted from the BMW M8 Gran Coupe. There are also revisions to the BMW M Servotronic steering setup.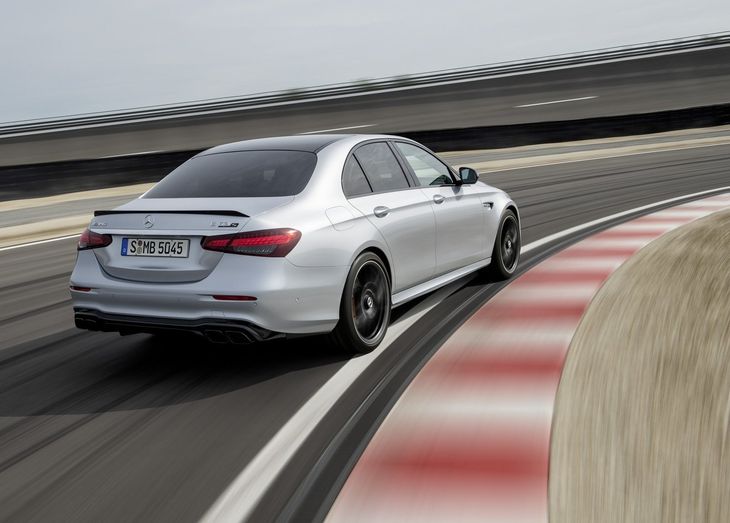 Meanwhile, the E63 S still features the AMG Ride Control+ suspension with a multi-chamber air suspension and adaptive adjustable damping ADS+ (Adaptive Damping System), but Mercedes-AMG claims the comfort characteristics of the suspension have been tangibly increased thanks to some retuning, which has, in effect, made the difference between the super sedan's comfortable and sporty suspension settings "more clearly perceptible".
Infotainment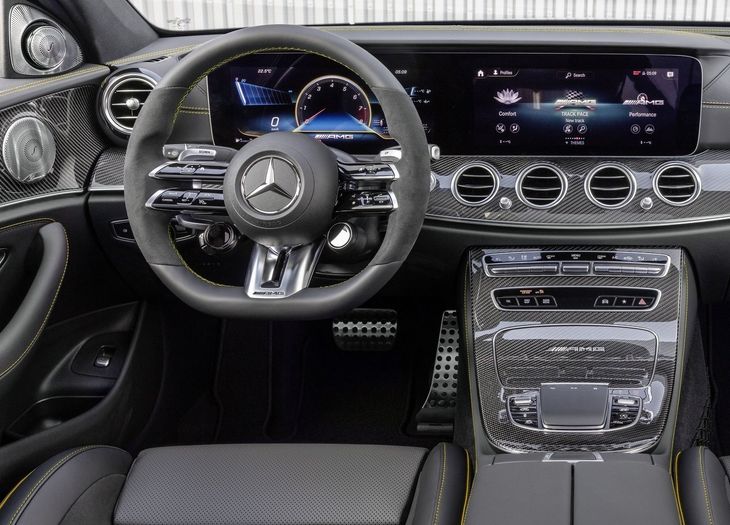 These cars can't just be fast, they also need to demonstrate the latest in-car technology. The Mercedes-AMG E63 S receives MBUX with AMG-specific displays and settings, and there are 12.25-inch screens onboard standard. The artificial intelligence Hey Mercedes is also part of the package.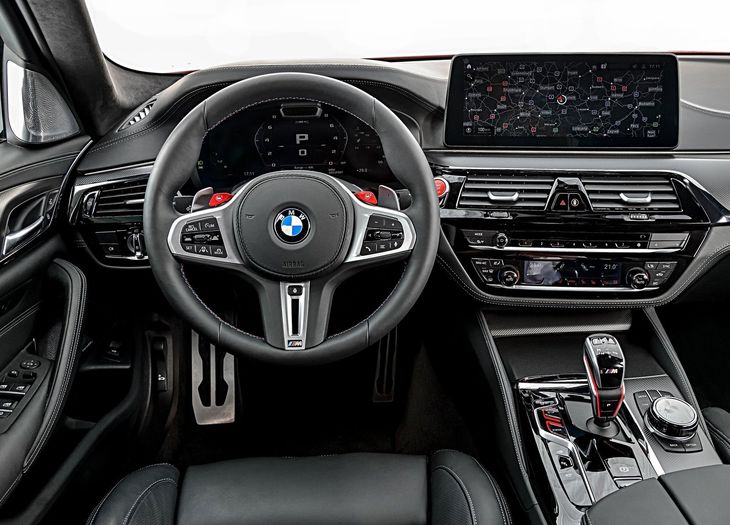 On the other hand, BMW has given the M5 Competition the new infotainment system seen in the X5, but with a focus on M. There's a large 12.3-inch display as well as a digital dashboard. There's a reworked centre console with 2 new buttons to provide direct access to systems and sport settings.
Summary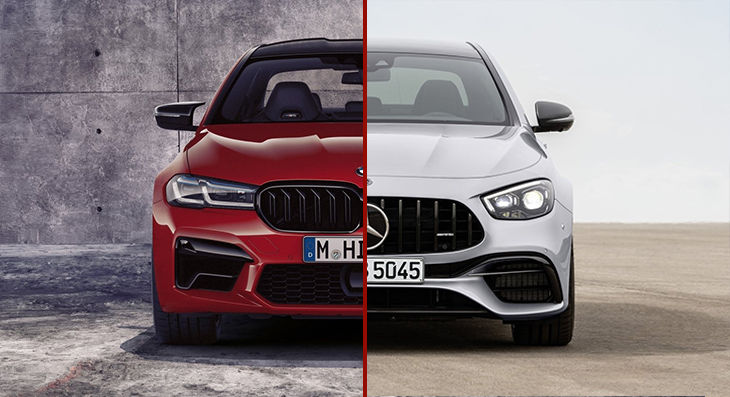 As ever, these 2 German super sedans are as closely-matched as ever and we're itching to get behind the wheel of both. The new BMW M5 Competition forms part of the updated 5-Series range and is expected to make landfall in SA in the 4th quarter of 2020. The Mercedes-AMG E63 S will be joining the updated E-Class range and it's expected to land in South Africa before the end of the year.
As far as pricing goes, the current iterations of the BMW M5 Competition and Mercedes-AMG E63 S are priced at R 2 119 286 and R2 224 440 respectively, so expect an increase when the updated versions arrive. Conversely, seeing as there's not that much of a mechanical change, perhaps now is a good time to grab one of these mega machines.
Further Reading
Updated BMW M5 Competition Revealed
Mercedes-AMG unleashes facelifted E63 S
Drag Race: BMW M5 vs Mercedes-AMG E63 S
Want to purchase one of these German super sedans?
Buy a new or used Mercedes-Benz on Cars.co.za