We've got some bad news if you were looking forward to the arrival of a new version of Toyota's practical family MPV, the Innova.
A vastly more sophisticated and appealing version of Toyota's big seven/eight-seater recently went on sale elsewhere but due to a shrinking MPV market in South Africa, and our general love affair with SUVs and crossovers, Toyota South Africa will not be introducing it locally. Just like station wagons, it appears that MPVs are simply forever stuck on the "uncool" wall.
Still, based on the Innova's history in South Africa, Toyota South Africa's decision makes sense. The previous-generation Innova was a slow seller on the South African market. Then again, it had some obvious flaws, including the lack of turbodiesel power or automatic transmissions, two bits of hardware that make a lot of sense in this segment, especially for families. And not forgetting that the 2.7-litre petrol engine was rather thirsty...
What are we missing out on?
As was the case before, the new Innova is again be based on Hilux/Fortuner underpinnings and, as is the case with those vehicles, a lot of effort has gone into making it a more refined and comfortable vehicle to be in. The big news, however, is that turbodiesel engines (both the 2.4- and 2.8-litre variants) from the Hilux/Fortuner are now offered overseas. Even better... a six-speed automatic transmission is also available. These two developments alone would have significantly boosted the Innova's appeal.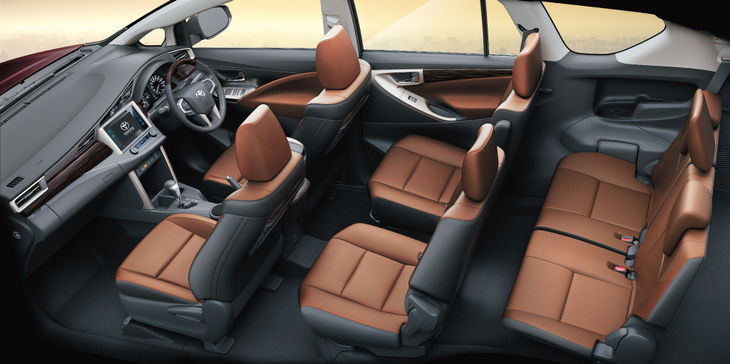 Significantly more upmarket cabin should boost Innova's overall family appeal.
What else is new? Well, the Innova's cabin has undergone something of a transformation compared with its utilitarian predecessor. Offered overseas are large touch-screen info-tainment systems and a full complement of airbags.