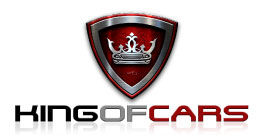 King of Cars
Contact us
Boksburg
Johannesburg
Gauteng

Sales: 087 72* ****
First established in 2003.
King of Cars is a proactive dealership that has developed a solid reputation for supplying dependable and cost-effective pre-owned vehicles.
As a trusted source for all buyers seeking quality, King of Cars offers over 200 professionally evaluated vehicles.
We have a wide selection of executive cars, sports cars, future classics, practical sedans, economical hatchbacks and commercial vehicles.
Your finance and insurance needs are taken care of by our skilled team.
We are focused on guaranteeing a warm and friendly purchasing experience.
We ensure our customers have an outstanding experience every time.
Cars.co.za's car dealership pages enable you to find general information and contact information pertaining to our dealer partners.

Our virtual showroom functionality allows you to view all the vehicles that our dealers have listed for sale. It is just like visiting their dealership stand from the comfort of your own home.

Users only wanting to deal with a specific dealership can find all the information they require right here.