Volkswagen SA has produced the world's very first race car version of the Golf 8.
In a world-first, Volkswagen South Africa has been hard at work replacing its Jetta GTC car with an all-new Golf 8 version. The Golf 8 GTC runs the EA888 turbopetrol motor but in an extremely tuned state. It puts out around 500 hp (373 kW) and 600 Nm of torque, sending power to the rear wheels, instead of the front as it would on the road-going version.
"New features in the Golf 8 GTI racing car include an all-new chrome moly tubular chassis which is much stiffer and lighter than the previous generation GTC car," said Mike Rowe, head of Volkswagen Motorsport. The chrome moly makes the Golf 8 GTI race car around 100 kg lighter than the Jetta it replaces. It's also more aerodynamically efficient than the Jetta despite its shorter wheelbase. In the GTC series, all vehicles have to adhere to strict control measures which feature a common chassis, running gear, a single ECU to control performance, tyres, suspension and other components.
"Even with five manufactures competing in the GTC series, it is one of the most premier circuit racing series in Africa due to its competitive nature. It is a tough championship to win, so consistent scoring of points at every round is very important," added Rowe. "Due to the Covid-19 pandemic we have not been permitted to race and as the Motorsport fraternity we are all hoping that by August, we can get the cars on the track, although it will most likely to be without any spectators," concluded Rowe.
Also read: Volkswagen Golf GTI (2020) International First Ride
Streaming services are being looked into to provide fans with an opportunity to see the new cars in action. The competition for the Volkswagen crew comes courtesy of the factory Toyota Corollas and Audi A4s. Other manufacturers have hinted at entering the series but things will only be finalised closer to the first event likely to be held at Zwartkops International Raceway in August.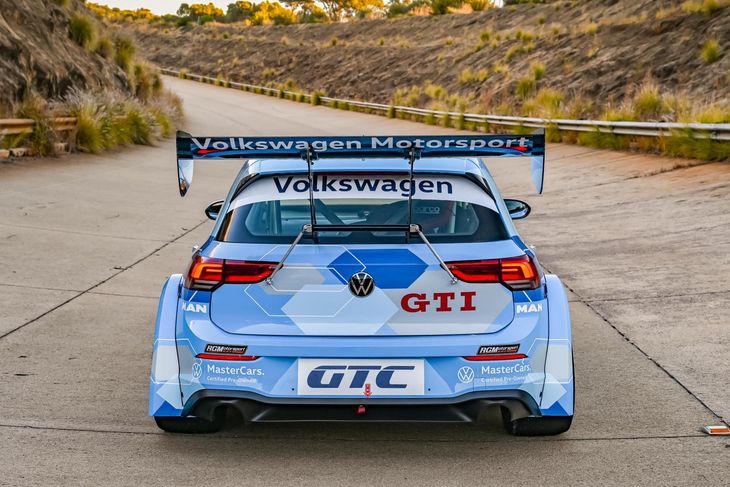 Related content
Volkswagen Golf GTI TCR (2020) Specs & Price
Mini JCW Cooper GP (2020) International First Drive