Tuning firm Posaidon has worked some magic into the Mercedes-Benz G-Class and this surely has to be the world's fastest G?
Over the years, many tuning companies have worked on the legendary Mercedes-Benz G-Class. Brabus comes to mind, but Posaidon has taken the G63 AMG to another level entirely.
The tuning firm has given the Mercedes-AMG G63 so much additional power, it's said to hit 100 kph in just 3.6 seconds. This is incredible when you consider just how heavy the G63 is. At 2.5 tons it's going to take a monster of an engine to get it moving that quickly and Posaidon's work is extensive.
The 4.0-litre twin-turbocharged V8 in standard guise pumps out 430 kW and 850 Nm, but Posaidon has bolted on much bigger turbochargers, a custom exhaust, tweaked the heads, intake and added a water/methanol injection kit. Now it produces 691 kW and 1 278 Nm! To keep all that power in check, Posaidon also added some uprated carbon-ceramic brakes and an electronic limited top speed of 280 kph.
It's a very impressive package and the performance puts it right up there amongst some of the fastest AMG models.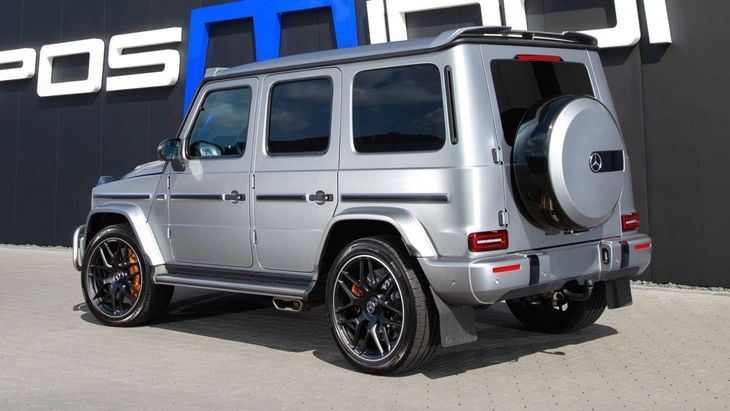 Further Reading
Mercedes-AMG G63 Gets Tuned by PerformMaster
Merc G63 Double-cab with 588 kW
Mercedes-AMG G63 Edition 1 (2019) Review
Mercedes-AMG G63 (2018) Launch Review