The most hyped bakkie in memory has not delivered for Mercedes-Benz. Here's what went wrong...
Two years ago, Mercedes-Benz corralled the world's automotive media into a secure part of the Cape Town harbour and revealed its X-Class.
It was Mercedes-Benz's first bakkie and proudly touted as the world's first premium double-cab. The Stuttgart-based brand's confidence was high –and its ambitions enormous. Volkswagen's product people for the Amarok range may have murmured that their product was, in actual fact, the first "premium" bakkie to market, but, nonetheless, it is now midway through 2019 and Mercedes-Benz's bakkie project has stalled – badly. Sales have been deeply underwhelming and rumours from Stuttgart suggest the X-Class will be a 1-generation vehicle – that's right, there'll be no follow-up.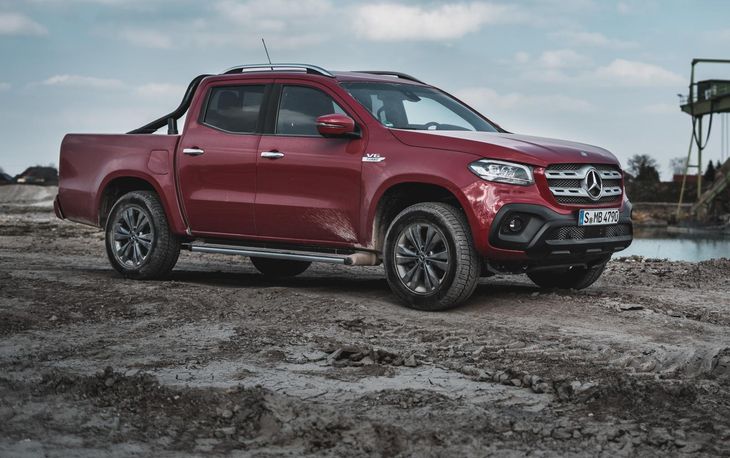 Even with the introduction of the V6 derivative to boost the X-Class appeal, it's unlikely there will be a 2nd-gen Benz bakkie.
The global market for bakkies is growing and certain brands are effectively harvesting nearly all their profits from bakkie sales. In North America, Ford is kept in business by a single product – the F-150 bakkie, which is a comfortably larger vehicle than the locally-produced Ranger. Similarly, General Motors would be in deep trouble without the GMC and Silverado, plus FCA would struggle to stay afloat without its Ram bakkie brand.
It appears obvious that bakkies are a great business to be in. South Africans are acutely aware of this. The Toyota Hilux is our best-selling vehicle and Ford South Africa is kept in business by the aforementioned Ranger. If bakkies are so profitable and simple to engineer and produce, how did the world's most established automotive brand, with a history of technical excellence and trend awareness, get it so wrong with X-Class?
Rushing in
Mercedes-Benz offers the most diverse and largest portfolio of vehicles. The company is not averse to producing new products for niche segments.
In the meantime, bakkies offer a very alluring profit motive for manufactures, as they are very simple to engineer and build. The ladder-frame construction and lower customer expectations in terms of ride, handling and noise, enable brands to build bakkies with a terrific profit margin.
Enticing as the bakkie market is, Mercedes had a problem. Despite managing the biggest R&D budget of any automotive company, to build a ladder-frame bakkie, Benz would need a new factory. The only solution was to utilise an existing bakkie platform and add unique Mercedes-Benz vehicle features and on-road refinement. Unfortunately, Mercedes-Benz's ambitions would always be ring-fenced by whichever platform it selected.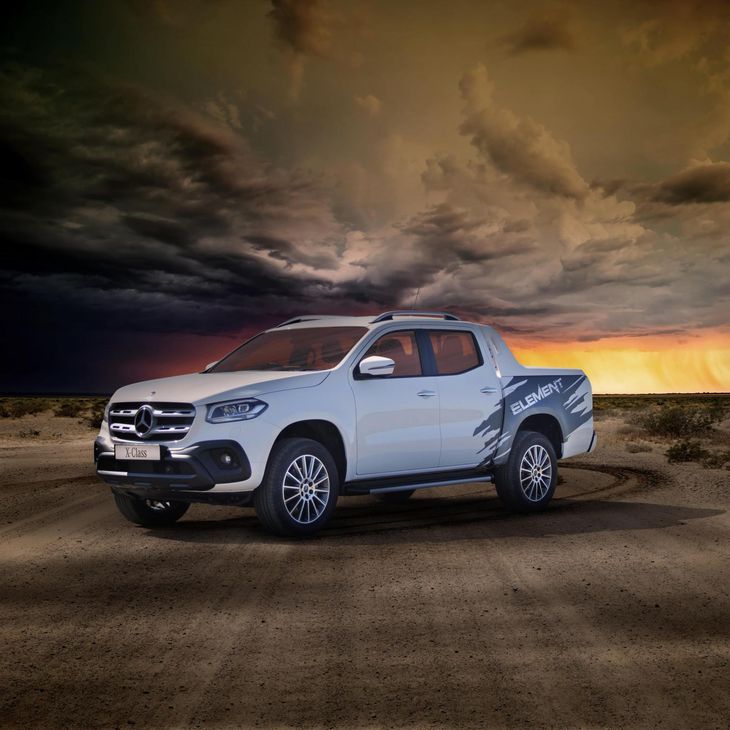 Special Editions this early into a product life cycle shows signs of desperation.
As a partner platform to engineer and launch the X-Class, the Nissan Navara was not a bad choice. Its coil-sprung rear suspension promised SUV-like ride quality, but Mercedes-Benz's requirements for noise insulation and vibration suppression meant the X-Class eventually became too heavy.
Inside, there were even more issues. Simply fitting Mercedes-Benz trim, instrumentation and switchgear to the Navara cabin proved disastrous as the X-Class became an embarrassment of ergonomic errors. Certain switches and dials were obscured. As is the case with the Navara, the bakkie's steering column wasn't reach-adjustable, which limits the number of potential driving positions. What's more, there was a huge gear lever between the seats, something Mercedes-Benz had intentionally moved to the steering column years ago, in nearly all its products, to free-up storage space.
Respect your rivals
With a compromised design and huge expectations, Mercedes-Benz made another error when positioning X-Class. There appears to be have been a belief that bakkie customers would pay an enormous premium for owning a Mercedes double-cab irrespective of features, functionality or design.
The result is an X-Class priced at a ridiculous margin compared to its rivals. A direct comparison between X-Class and its Navara twin, in 4-cylinder engine configuration, has seen Mercedes-Benz price the former at a 20% premium over the latter. Even more tellingly, recognised market leaders such as Toyota (Hilux) and Ford (Ranger), offer high-spec derivatives of their models that are more than R100 000 cheaper than that X-Class.
Read our review of the V6 Amarok here
Mercedes-Benz estimated it could charge an even more outrageous premium for its V6-powered X-Class (conveniently ignoring VW's flagship Amarok offering). Consequently, there exists a R160k difference between the two German V6 bakkies in the local market and it is abundantly clear that customers aren't being fooled by any slick marketing campaigns. You see a quite a few more Amarok V6s rolling around than X-Class X350ds.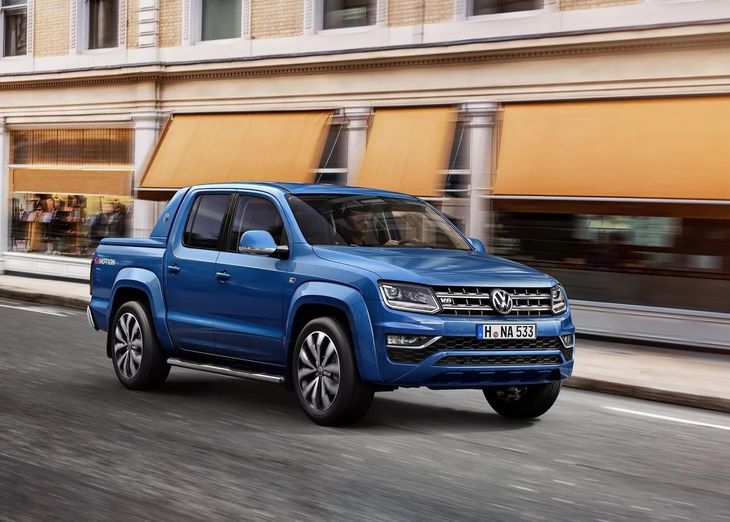 There is a R160 000 price premium on a V6 X-Class over the Amarok V6.
The sales figures tell a story: X-Class has been no less than a commercial disaster. Although Mercedes-Benz does not disclose its individual model sales in South Africa, we can interrogate the company's total light LCV numbers (which bundle X-Class, Sprinter and Vito) and draw conclusions.
An educated guesstimate ranks local X-Class sales at around 500 units for 2018. That number is substantially less than VW's Amarok, a bakkie that is also only available in a double-cab configuration, with 4- and 6-cylinder engines. Volkswagen, by contrast, sold 2 972 Amaroks in South Africa last year, making it by far the most popular German double-cab bakkie.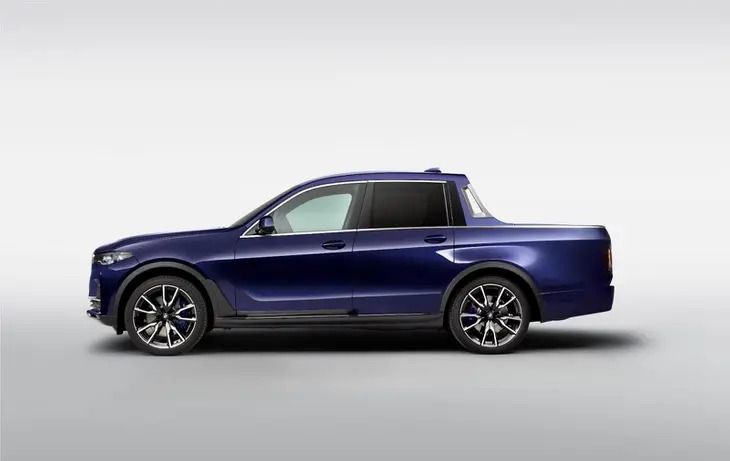 Leisure double cabs are big business, Merc's biggest competitor, BMW has been testing the waters.
The most bothersome number is global. Leaked information suggests that Mercedes-Benz only sold 16 700 X-Class bakkies across a distribution geography of Europe, South Africa and Australia in 2018. In that same time, Toyota sold 131 894 Hiluxes across the same market distribution.
BMW investigating the bakkie space on an X7 platform
If the Hilux comparison is too embarrassing, and with a fair chunk of its volume being single- and extra-cab bakkies, which don't feature in the X-Class portfolio, perhaps a comparison with the Amarok is fairer to Mercedes. In Australia, which is the market most like our own in terms of customer profile, driving conditions and product matrix, VW sold 9 290 Amaroks last year. Benz? Only about 1 500 X-Class double-cabs…
Bakkie customers – are demanding and not easily conquered
Speak to a Ranger or Hilux product manager and they'll tell you that their customers are fantastically loyal, but also equally demanding. Although double-cab bakkies often deputise as family vehicles, they must retain workhorse credentials and robustness. Not to mention value.
There is no question that the X-Class is a good bakkie, despite its weight issues and cabin-design idiosyncrasies. However, it offers nothing new or revolutionary in its segment, thus making any price premium over its rivals completely unjustifiable. Unsurprisingly, Mercedes-Benz has not managed to win over Amarok, Ranger or Hilux customers.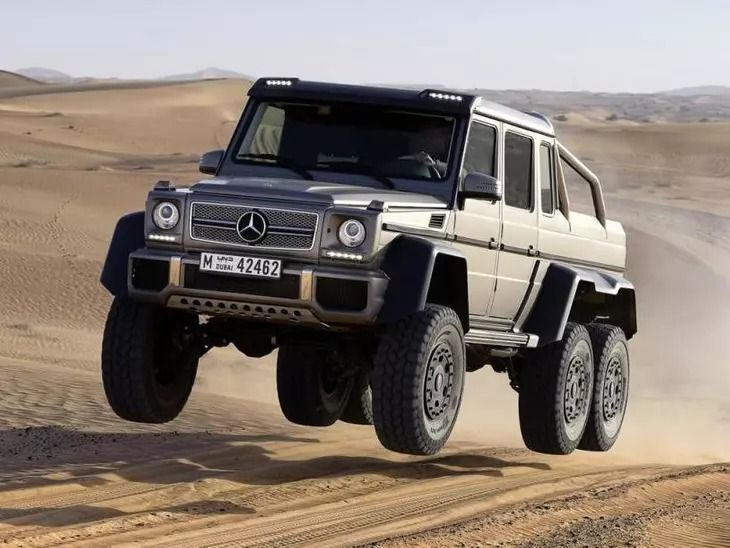 The 6x6 Merc G-wagon pick up has been a more profitable venture than the X-Class.
Within the brand's own customer profile, a bakkie also has limited appeal. Mercedes-Benz fields a diverse choice of SUVs and crossovers, which, by virtue of their packaging, offer a weather- and theft-proof storage solution at the back. A double-cab bakkie can be an annoying daily-driver in South Africa, requiring constant vigilance when transporting something in the load box or leaving valuables on the back seat.
Mercedes-Benz should have known better. It has been building class-leading vehicles for more than a century. It also has a massively successful trucking, van and off-road vehicle business. If any German automotive brand should have built the perfect double-cab, it was Mercedes, not VW.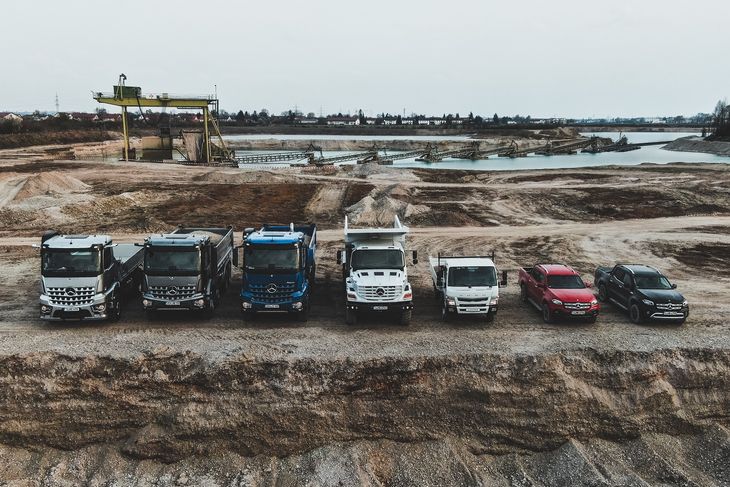 Merc has a long history of building capable trucks, vans and off-roaders. X-Class should have been simple.
All the skills developed by decades of Unimog and Geländenwagen, with a sprinkling of ergonomic sensibility added by the company's passenger car cabin architecture and switchgear, would have made for an awesome double-cab.
There are elements of the X-Class that remain impressive, however: the double-cab's ride quality, noise insulation and the V6 version's performance, to name a few. But there are way too many issues with Mercedes-Benz's double-cab. Issues which don't afflict VW's Amarok.
If Mercedes-Benz had been a touch more patient and found a facility to build its own bakkie platform, instead of sharing one with Nissan, the X-Class could have been unbeatable. But not at any price. And ultimately, this is the Benz bakkie's greatest failing: it charges an outrageous premium for technologies and features that are readily available in other bakkies, which cost much less.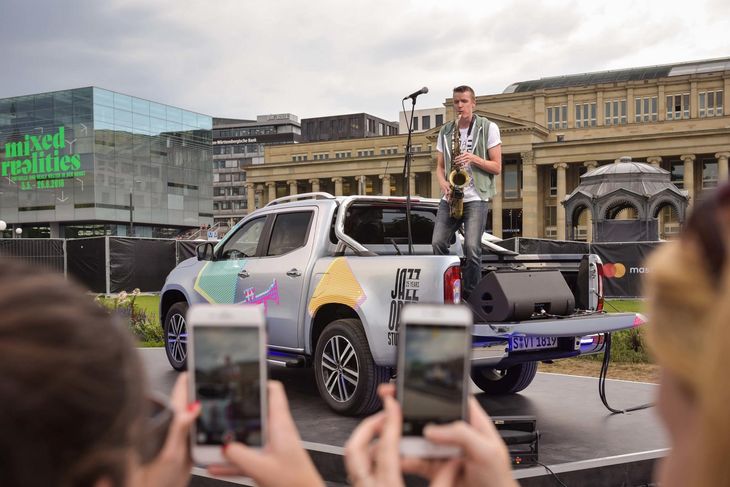 Mercedes-Benz hasn't always understood who bakkie customers are in its marketing strategy.
Those South African customers who have chosen to invest in the X-Class are certainly enjoying the status of driving a very rare vehicle. But in years to come, they may have the issue of owning a double-cab bakkie that is worth a lot less than a comparable Hilux of the same age and mileage.
With Mercedes-Benz having posted a loss for Q2 of this year and under pressure to pay emissions fines and develop expensive new electric vehicle technologies, the possibility of an X-Class 2.0 is virtually zero...