At a time when mass manufacturers, especially premium marques, are racing towards electrification, BMW announces a new supercar project. Can the Bavarian brand not learn from its past mistakes?
BMW does not often make a product planning error, but its M1 mid-engined supercar remains the brand's most heroic failure.
During the tumultuous '70s, a decade which saw fuel rationing and huge energy price surges, the wedge-shaped supercar emerged. Lamborghini's Countach created a product target with the promise of enticingly fat margins and the technically resource-rich German brands responded.
Mercedes-Benz's 1970s supercar was the C111 – but sense prevailed and it was never produced in notable numbers beyond a few concept cars. BMW was far more daring. It built the M1, a homologated supercar with great agility, but one crucial issue – way too few cylinders for its purpose.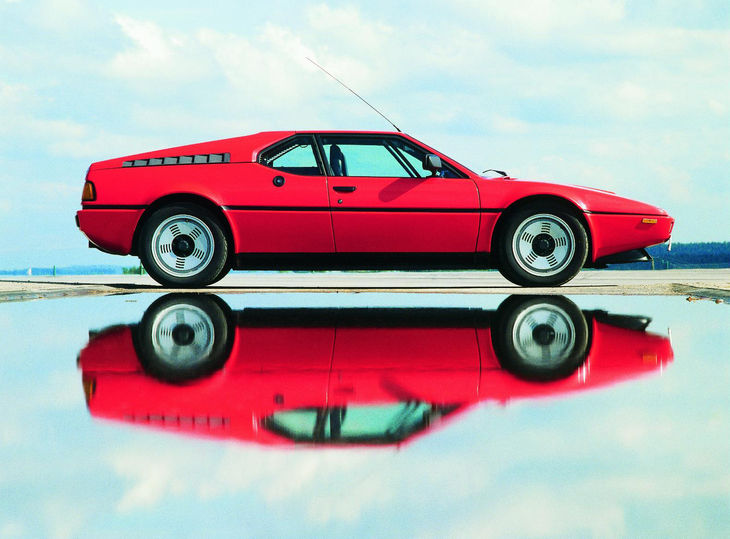 As a supercar, the M1 had too few cylinders and not enough power.
Supercars are about dramatic design and the promise of crushing performance. Owners might never use even a fraction of the performance available, but statistics support status and a supercar must either have a large engine or a very powerful one – preferably both.
The M1 was powered by naturally-aspirated 3.5-litre 24-valve in-line six, whilst its rivals featured much larger V8 and V12 engines. Complicating matters even more for M1 was the presence of Porsche's first 911 Turbo, which came to market at the same time.
History has chronicled the M1 as a heroic failure, but now BMW has confirmed that it is going to try a supercar again. Is that a better idea, this time around?
The 1990s BMW supercar revival – that didn't happen
A decade after the M1 disaster, BMW was convinced to attempt another supercar, lured by the extreme automotive materialism of the 1980s.
By 1991, a concept, called the Nazca, was ready. It looked fantastic and was powered by a V12 engine instead of an in-line six, but BMW became nervous and cancelled the project. Shortly thereafter, BMW supplied a V12 engine for McLaren to use in one of the most iconic supercars, the F1.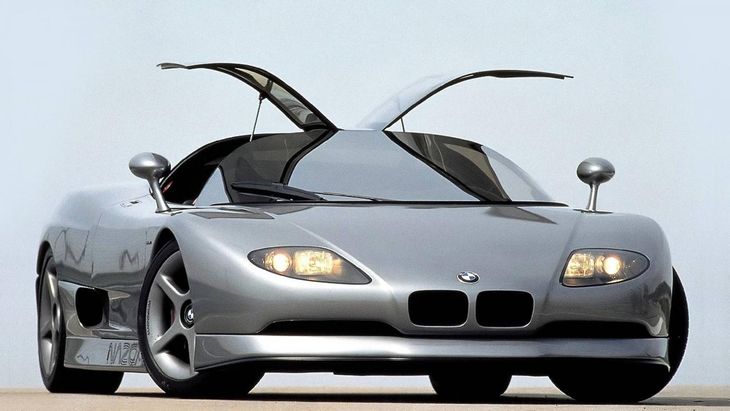 The 90s BMW Nazca, a supercar project BMW binned before production.
Without any threat of a pending supercar from Mercedes-Benz, there was no need for BMW to develop anything of the type during the mid-1990s.
Today's supercars are massively expensive vehicles that share virtually no components with any other platform – and that makes them very problematic for large automotive companies to produce. The profit margins and brand development might entice, but often the production cost of designing, engineering and manufacturing a low-volume supercar is ruinous and can create unnecessary drag on an automotive company with a large and/or diverse product portfolio.
Supercars don't make sense if you build sedans and SUVs
If you list brands that dominate the market for outrageous road machines, they mostly have 1 thing in common: their raison d'être is the production of super- and hypercars. McLaren. Lamborghini. Ferrari. Pagani. Koenigsegg. But for Lamborghini, none of these car companies does anything else but produce exotic supercars (the St'Agata-based firm recently branched off with the Urus performance-SUV based on the VW Group's MLBevo platform). Their staffing, design resources and production assets are expertly tailored for low-volume, labour-intensive production.
There is no distraction among the staff of McLaren or Ferrari to collaborate on a new hatchback – or autonomous driving technology. All the focus is on producing a supercar without any pressure to find synergies that share components or optimised clustering costs. For BMW, as a car company that sells a broad portfolio of models and volumes in excess of 3 million units a year – the sacrifice to produce a supercar could be very risky.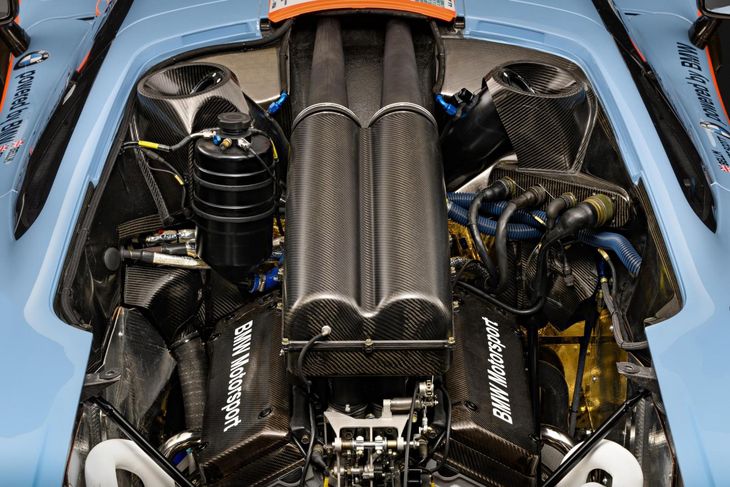 BMW's most successful supercar venture to date: the V12 motor that powered the McLaren F1.
Supercars are a low-volume game, with terrible economies of scale, which is why mainstream brands face huge risks with any supercar projects (it was reported a few years ago that Volkswagen (Bugatti's parent company) lost money on each and every Veyron sold). Custom componentry requires delicate planning. You must own all the risk and become your own supply chain. And if you share components from within your larger product parts-bin, there is the risk that customers and the market will question the authenticity of your supercar (when it finally goes on sale).
Nobody questions McLaren or Ferrari for producing only supercars, because there is never an expectation for the Woking- and Maranello-based brands to do anything else. In a world where analysts and governments want to see autonomous tech and electric vehicles from manufacturers who produce in excess of 100 000 units a year, is a supercar project really that appropriate for a 3 million vehicle-per-annum brand such as BMW?
Supercars and a share price slide
If Mercedes-Benz identifies a performance car profit opportunity surrounded by all the risks associated with low-volume production, it can simply task its (now wholly owned) AMG division to execute. And for every action of Mercedes-Benz (and by implication Mercedes-AMG), there be an equal and opposite reaction from BMW – and vice versa.
Mercedes-AMG's One hypercar is a very ambitious project. BMW feels it must now do the same with the Vision M Next supercar. But the automotive realm is changing, rapidly. Over the last 5 years, Mercedes-Benz and BMW have seen their share prices halve as the cost of developing technologies to meet changing consumer demands have drained their finances. BMW announced a profit warning in May, after announcing its first loss in a decade.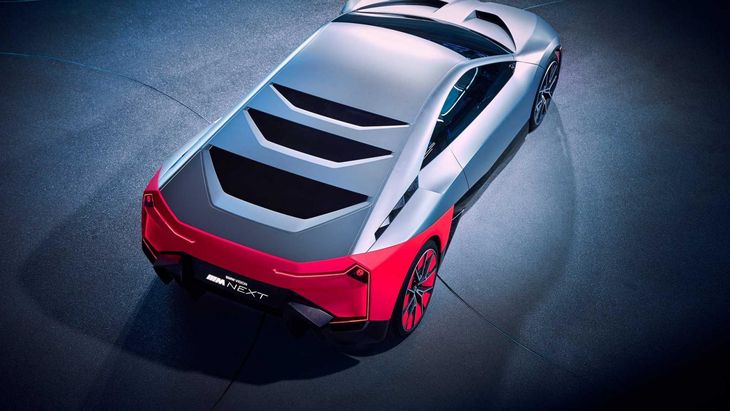 Is a supercar likely to improve profits and share prices?
On 13 March 2013, both companies saw share price peaks. For BMW, it was €119.95. Mercedes-Benz topped-out on the same day, at €93.10. This week, those same shares are worth 44- and 48% less. If we imagine that most automotive design projects run on a 5-year development horizon, what appeared affordable in 2013, is suddenly a potential debt burden in 2019.
BMW's supercar concept has previewed many futuristic technologies, but the risk of making those a reality – will burden the company's design and engineering teams. Some of the technologies are very clever, such as the head-up display, which projects idea cornering lines and braking points. This is also technology which could prove litigious if driver's make an error of judgement and crash. And the Vision M Next's facial recognition technology? Perhaps that's not quite as necessary.
For BMW, the Vision M Next won't be easy to bring to market. If it contains too much common componentry from series-production BMWs, it will be dismissed as derivative. If BMW dedicates too many engineering resources to make it a custom platform with unique trimmings, the input costs soar and potential profit margin shrinks – which will have shareholders asking questions.
Another issue is its actual positioning. Can BMW expect to sell a car at mid-engined supercar prices to rival McLaren, Lamborghini or Ferrari? Its current most expensive sportscar is the new M8, which at R3 million, is still priced some distance below a new Lamborghini Huracán or Ferrari 488. Will there be demand if BMW positions the Vision M Next supercar to compete directly with Italian and British rivals?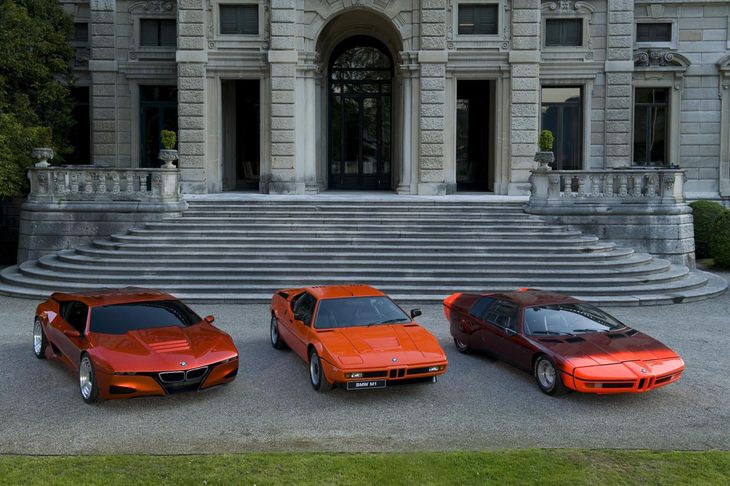 BMW has a habit of pulling out of supercar projects well into the process.
Supercar pricing power increases proportional to exclusivity and there is a thread of logic which says that nobody will pay true supercar money for a vehicle which shares its badge with a hatchback...
There is also a unique continuation trap with supercars. Once you do one, the pressure is always to do another. Staff seconded to the Vision M Next project must jealously regard the immense success McLaren has had with reviving its road car division, effectively leveraging off the F1's legendary status – a vehicle which would have been impossible without BMW's V12 engine involvement.
Adding to the pressure is BMW having to decide on replacing its CEO within this month. The Vision M Next project could either be a phoenix or Icarus moment for the brand's supercar ambitions.
Other interesting content
BMW M1 Procar: SentiMETAL Stories
Classic Drive: BMW 325iS "Gusheshe" & 333i