Engineering excellence and independence have always been non-negotiables for BMW. So, why did the Munich-based firm forge a new cooperation agreement with Jaguar Land Rover, then?
Many automotive marques' brand identities are anchored in their independence from other car makers. For countless decades, the major players in the motor industry have operated on a simple principle that "you develop everything on your own... and elevate your brand with technical expertise". Then, you charge a premium for that expertise from customers who appreciate the technical excellence and exclusivity of owning your products.
All that is changing. Rapidly. This month saw yet another announcement of cooperation between manufacturers who would ordinarily be bitter rivals. The latest automotive joint venture is an agreement between BMW and Jaguar Land Rover (JLR) to pool engineering resources for the goal of producing superior electric drive units (EDUs).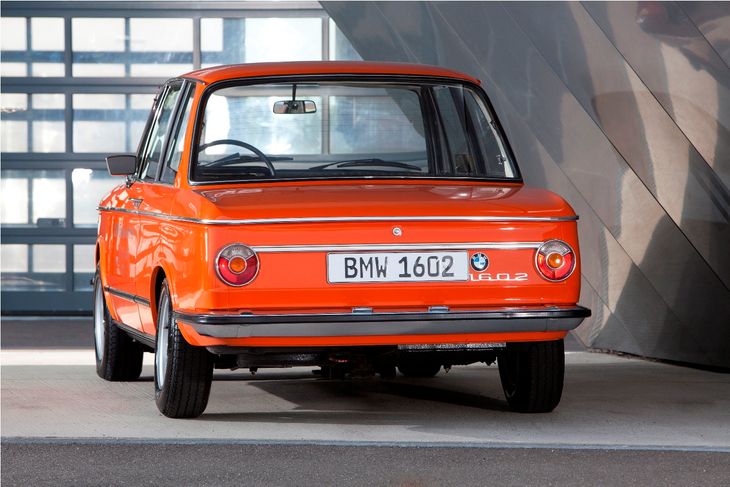 Wait, why's there no exhaust outlet on the classic 2-dub?
These EDUs are effectively the electric motors and drivetrains that make electric vehicles (EVs) work – pretty much all the important electro-mechanical bits, but for the battery pack. The agreement between BMW and JLR raises a lot of questions and also reveals that the endeavour to build a future fleet of battery-powered vehicles is proving far more challenging than many industry bigwigs are willing to admit.
Neither brands are having a great 2019
The joint venture comes at a time of adversity for both JLR and BMW... At JLR, the losses are mounting, jobs are evaporating and 4-day working weeks are becoming a reality. BMW has warned of substantially lower profits and recently embarked on a R200-billion cost-cutting programme.
The respective manufacturers are also facing the peculiar challenge of having to research, engineer and produce electric vehicles, which are tremendously costly to develop, yet offer weak immediate profitability. As premium brands, they have demanding customers, who possess an awareness of what Tesla is doing, and are (now) subtly pressuring BMW and JLR to also offer battery-powered vehicles of a similar calibre.
With BMW and JLR desperately seeking efficiencies and faced with enormously challenging and expensive capital expenditure requirements to develop electric vehicles, pride and independence are no longer guiding principles. Survival is.
Although the joint-venture stipulated a very specific technical aspect – EDUs - it could possibly grow to a much broader cooperation agreement, if the British and German technical teams are shown to achieve the required harmony and productivity.
What can BMW offer JLR?
The sad truth is that Tata-owned JLR, after nearly a decade of phenomenal reinvention at the behest of designers and engineers, is bleeding technical staff. The firm has announced that it has to cut 4 500 staff voluntarily this year and by sheer weight of probability, a fair percentage of those will be engineers with very specific technical expertise. With the transformation of JLR's product portfolio (from an internal-combustion to battery-powered vehicles) is being strategized, the job cuts create a stalling effect on JLR's R&D capacity at exactly the moment that it is most needed.

With Brexit imminent, JLR may have to outsource much of its R&D.
Partnering with BMW will ease the burden on technical research and development for JLR, but it is abundantly clear who the senior partner in this joint-venture is. The technical centre for BMW and JLR's joint-venture EDU research will be in Munich, not the West Midlands...
With Brexit creating toxic uncertainty about which types of skilled automotive industry employees will be allowed to remain in the United Kingdom, JLR realises that it cannot lure young engineers into a job market where they could possibly be dragged into an administrative and bureaucratic quagmire. Munich is an internationally recognised technical hub and poses no issue for technical personnel who are requested to relocate there.
What can JLR do for BMW?
Despite being a much smaller brand, JLR has invested heavily in electrically-powered vehicles and has achieved amazing success so far. Consider that the Jaguar i-Pace is the current World Car of the Year and, in the eyes of many, superior to equivalent offerings from Tesla. The Coventry-based firm further has workable hybrid versions of all its SUVs, which could prove more than useful for implementation in BMW's ever-expanding SUV lineup. With the 2 companies working together, it will be possible to reach economies of scale on electric cars on a shorter timeframe.
Then there's a workable cultural exchange. BMW has an exemplary record of optimising working relationships with British car brands and their technical teams. Since Rolls-Royce and Mini have come under BMW's management, both brands have flourished without sacrificing their identities.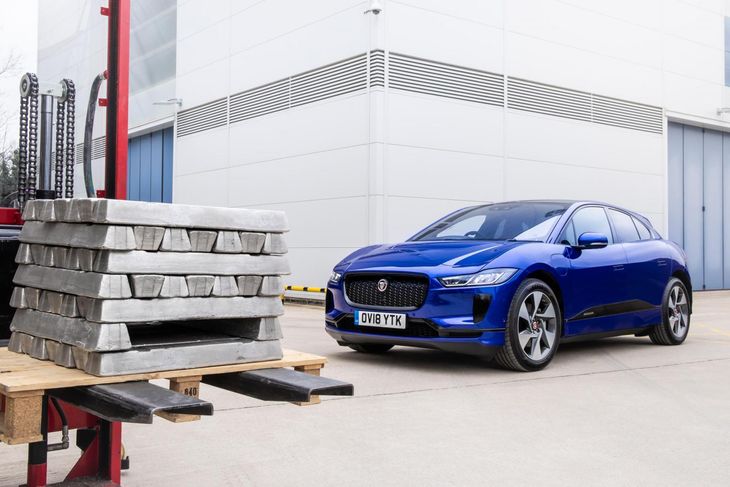 Jaguar has invested in EV tech and aluminium architecture.
If BMW was seeking a partner to assist it in electric-vehicle development, the German company's positive experience with its British subsidiaries (Mini and Rolls-Royce) definitely predisposed an agreement with JLR, as opposed to a French or Japanese automotive company.
JLR also has expertise in an area where BMW has perhaps been too ambitious: structure. The i3's platform, for example, is totally over-engineered and its carbon-fibre structure arguably the envy of (notoriously aloof) Italian supercar design teams. But for all its technical elegance, it's too costly.
An advanced aluminium monocoque is perhaps the best short- to mid-term engineering solution for battery powered vehicles. JLR has proven highly competent at implementing alloy structures – for body panels and platforms. The ability of JLR's engineers to trim impressive amounts of weight, whilst retaining strength, in large off-road SUVs such as the Range Rover, will clearly be an area where they can be of assistance to BMW.
The EV game is proving too big for traditional brands
There is tremendous pride among engineers and the marketing people who plan their ideas into products. To reiterate: for decades, car brands' identities and differentiation pivoted on the ability of certain companies to develop technology – and deliver products – that others could not. And for the last 30 years or so, most of this was driven by the chasm in engine development between German marques and those from the rest of the world.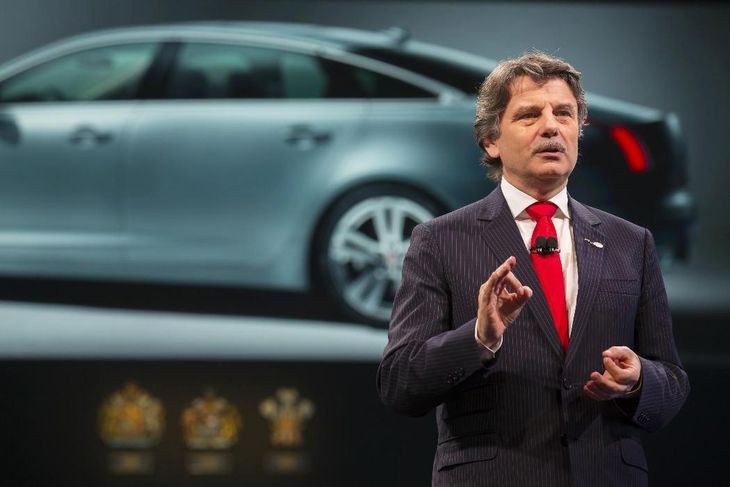 JLR's CEO Ralph Speth used to be a BMW engineer.
BMW is a profoundly proud company, one in which engineers hold sway. Meanwhile, JLR's engineers have been given the credit for the British company's resurgence, not Tata's cash injection. Why would 2 such confident groups of engineers be open to working together? The uncomfortable truth is that electric vehicle development is proving too complex, costly and difficult for independent companies and engineering teams to do by themselves. European premium automotive brands have realised they need partnerships, something which was unimaginable a decade or 2 ago.
BMW and JLR appear to believe that they will not cannibalise each other with their joint-venture EDUs and they are probably right. The diverse vehicle derivatives that will be powered by the EDUs might not compete directly with one another. EDUs are being classed as "everything not including the battery", and engineering teams from both brands will also feel more comfortable working on something within the electro-mechanical realm, instead of the mysterious pure chemistry of battery development.
But how did BMW and JLR find each other in agreement, in an industry where mistrust and fierce opposition are rampant? The answer is more obvious than you might think... JLR's mercurial CEO is Ralf Speth – and he is German, instead of British. He also worked as an engineer at BMW from 1980-2000. If ever there was a rival CEO who could negotiate in good faith with BMW, it is Speth.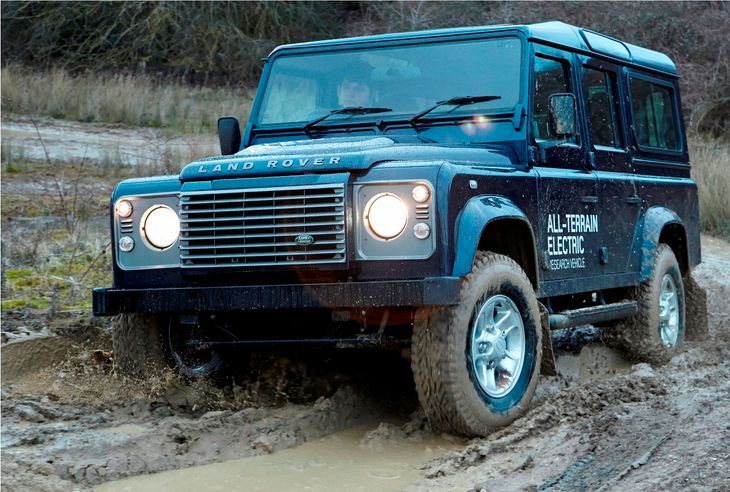 BMW and Land Rover may team up again to make an iconic Defender.
BMW and Land Rover also share a strange history, which has now been brought back into reference with the JLR technical joint-venture. The German firm owned Land Rover from 1994-2000. Nothing much happened in terms of technology transfer, but it did create a spectacular South African Land Rover Defender, powered by one of BMW's finest powerplants, the (M52) 2.8-litre in-line six.
The era of a new Defender is upon us. And it might in future be powered, in some part, by electric drive motors jointly developed by BMW, in Munich. It would be an ironic twist in the destinies of BMW and Land Rover – yet again.
Related content:
Can BMW Build an AMG-rivalling 2.0-litre Turbo?
Fiat/Chrysler and Renault/Nissan Merger: It was doomed
The Problem With Building an Electric Bakkie
Will Speed Limiters Really Arrive by 2022?