Here's how the emergence of large, battery-powered bakkies will shape the packaging of the next-generation Toyota Hilux or Ford Ranger.
Image render courtesy Cars.co.za - Duwyne Aspeling
There are a few exceptions, but as a general rule, where American tech start-ups lead, we follow.
The social media you use. The operating system of your smartphone. It is all, nearly to a fault, American in origin. The world's most powerful economy dictates most trends that we observe and absorb in the Western world, and it is no different from driving and private vehicle ownership.
As is the case in South Africa, pick-up trucks are at the heart of American motoring life. The best-selling vehicles in both countries are bakkies, instead of passenger cars.
With US engineers and innovators leading the battery-vehicle disruption, bakkies are becoming a lot more influential to a low-emissions future than anyone could've predicted.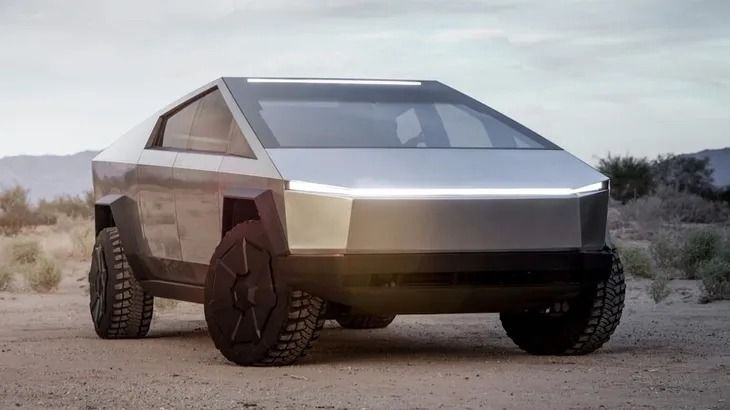 Tesla and other electric pickup manufacturers are changing the LCV market drastically.
You would expect a futureproofed start-up vehicle company to invest in small and efficient passenger hatchbacks, sedans or crossovers. But instead, they are all designing huge double-cab bakkies. The favourite meme of environmentalists to illustrate automotive excess, is also the product investment of choice for electric-car companies.
But there's a solid reason for that... the automotive industry, as a whole, might be struggling, but, if you're in the business of building bakkies – profitability is not a problem.
To illustrate just how profitable bakkies are, consider Ford's business structure. The Blue Oval has effectively divested from monocoque-construction passenger car production, to focus its efforts on making more ladder-frame utility vehicles. This transformation, driven by the Ranger and the new Bronco, will yield a R15-billion increase in profits.
Tesla's Cybertruck. Rivian R1T. Bollinger's B1/2. They're enormous and will meaningfully influence how product planners at major car companies strategise for the next decade. You might not have the opportunity to drive a Cybertruck or Rivian in the near future, but they will most certainly shape the next-generation of bakkies in South Africa (by 2025).
Can batteries and bakkies work?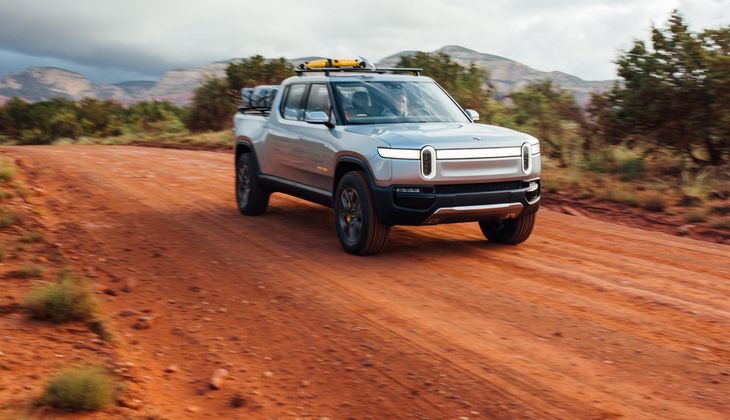 Rivian is pushing the boundaries on electric bakkies, a production model is due for 2021 with 562 kW.
There is great excitement about the performance of these new battery bakkies. Cybertruck and Rivian's R1T have supercar-crushing peak power outputs of nearly 600 kW. Power of that magnitude should result in incredible towing ability, effortless high-speed cruising and unrivalled terrain-conquering capabilities.
The potency of those huge battery packs does have some disadvantages. Unlike fuel, an empty battery weighs exactly the same as a fully charged one. Energy-dense batteries are heavy and although they are becoming cheaper to produce, the chemistry breakthrough to significantly reduce mass has not happened – at least not yet.
Rivian's R1T uses a 180-kWh battery pack, which is nearly double the industry's uppermost standard. A Porsche Taycan, by comparison, runs on a 79-kWh or 93-kWh battery and the one in the Jaguar's i-Pace has a 90-kWh capacity. A heavy battery bakkie, carrying peak loads, could make effective braking performance a possible engineering challenge. Gross vehicle mass (GVM) is also a set constraint and the heavier your battery bakkie is, the less payload it can carry, before exceeding the GVM ceiling.
As a South African bakkie buyer, you might be wondering how the Cybertruck or Rivian might influence your 2025 model-year Hilux or Ranger. And the answer is hybridisation.
For a bakkie owners who actually use their vehicles for the purposes they were intended, the requirement to generate additional electric power (to operate tools and appliances) has never been adequately addressed by the dominant bakkie brands. Having to load a heavy generator onto your bakkie is a schlep. To have a (so-called portable) generator running noisily at a work site or outdoor venue is even worse – especially if that area has sound restrictions or unkindly neighbours.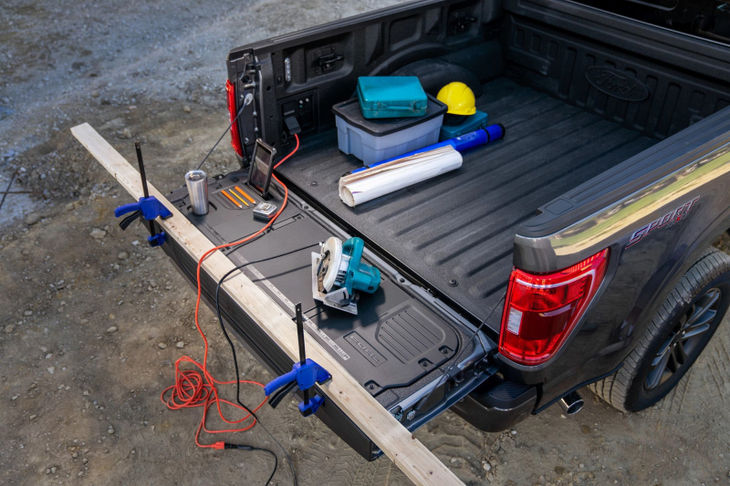 A bakkie with a built-in generator (such as this new-generation Ford F-150) will be a game-changer for many small businesses.
Where battery bakkies such as the Cybertruck and Rivian could prove very valuable, is the manner in which they are going to force many of the traditional bakkie producers to hybridise their models. The plug-in power source reserves of a Rivian or Cybertruck, for example, are massive.
Imagine the convenience of having a potent onboard energy source for electrically powered tools? This would allow you to work without the weight, loading inconvenience or noise of a liquid-fuel generator.
You could finish that worksite project in one day, on overtime, if your bakkie was equipped with an onboard electricity outlet that's sufficiently powerful to keep your various tools or appliances running. For mobile food stall or outdoor coffee retailers, it would be even more advantageous.
The next-generation Ranger or Hilux might not become fully electric vehicles. But a petrol-hybrid bakkie at idle could power your tools or catering equipment for a long time, while producing a much lower noise annoyance index than a conventional generator.
Coding it all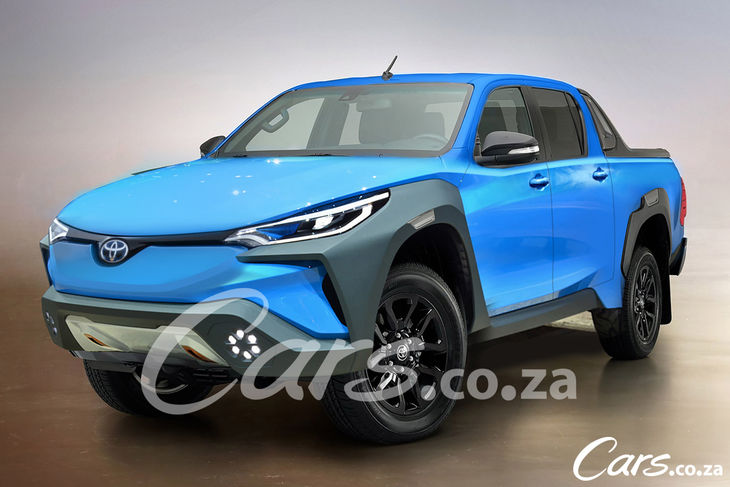 What will an all-electric Hilux look like in the future?
Early adopter demand for the Cybertruck and Rivian battery bakkies will undoubtedly trigger a response from legacy bakkie brands. This will be a predictable repeat of what Tesla has managed to achieve in the traditional passenger-car market.
Audi, BMW and Mercedes-Benz never considered a move to meaningful hybridisation across their product portfolios until Tesla started gaining sales momentum. Now nearly every mid- to large-sized Audi, BMW and Mercedes-Benz has a 48V mild-hybrid option.
Who will produce the best hybridised bakkies? It will very much be a rivalry between Ford and Toyota – as it always appears to be in the bakkie market. Through Prius and Lexus, engineers at Toyota have learned a great deal about hybridisation and they could certainly deploy some mild-hybrid petrol-electric knowledge to a future Hilux.
Ford has already shown its technical skill at hybridising the F-150 and integrating an onboard power source for work tools. But the American brand could possibly have a significant advantage, in terms of coding.
As owners demand greater synchronising between their digital devices and vehicles, the demand on traditional automotive engineering teams to become masterful software developers has been overwhelming. Volkswagen is struggling to solve software integration issues on its new Golf 8 and ID3 – and that's quite illuminating, given that the German company does not lack for engineering resources or R&D budget.
Coding is best left to specialists and Ford might have cleverly bought itself a meaningful advantage in this regard. When Blackberry went bankrupt, Ford hired 600 software experts and electronic engineers from the Canadian Smartphone company; so far, they are definitely proving their worth.
Recruiting talented software engineers from Silicon Valley is nearly impossible, which makes Ford's ex-Blackberry coding hub in Canada that much more valuable.
The single- and double-cab bakkie issue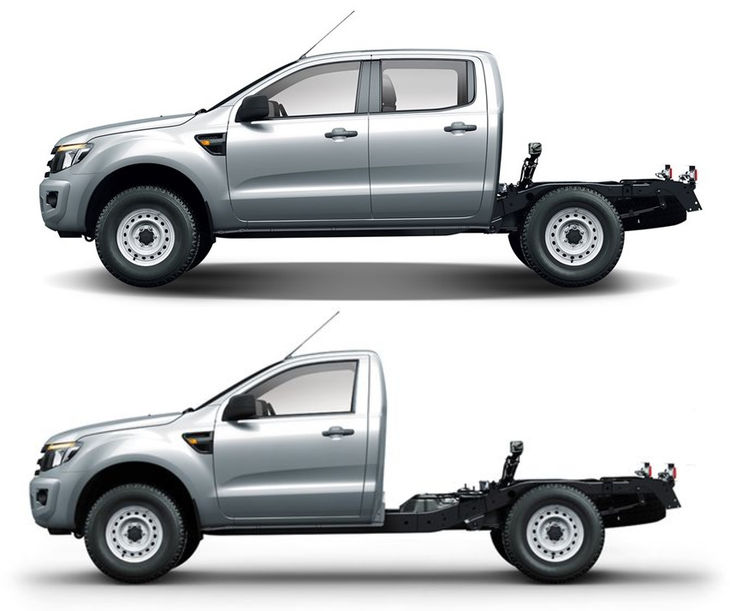 Ladder frames make it easy to transplant different bodies onto chassis, skateboard-style modern platforms aren't so easy.
You'll notice something about Tesla's Cybertruck and Rivian's T1: they are only available in the double-cab configuration. No single- or extended-cab versions exist. There aren't any wheelbase options either. And that could become problematic.
The double-cab bakkie might be popular as a lifestyle all-terrain family vehicle, but many buyers still require the longer loadbox of a single-cab. Or even the compromise of an extended-cab. Why aren't the battery-bakkie companies, such as Tesla and Rivian, making these? Well, because they can't.
How to scale... that's the challenge
If you think of a hugely successful platform, such as Toyota's Hilux, it is built on a very simple ladder-frame chassis. That allows for incredibly easy scaling: you can lengthen it to create different wheelbases and loadbox sizes. Toyota can also easily mount single-, extended- or double-cab bodywork, onto a single platform ladder frame design.
With the skateboard architecture that most battery bakkie models use, this is impossible. For Tesla to build a single-cab Cybertruck, with its exoskeleton construction, would require an immense investment in tooling and increase production complexity. The same applies to Rivian with its R1T.
The single- and extended-cab segments will remain beyond the influence of luxury battery bakkies from Tesla and Rivian. That means legacy models such as Hilux and Ranger, have negligible risk to the workhorse bakkie businesses for the next few years.
Ford has the advantage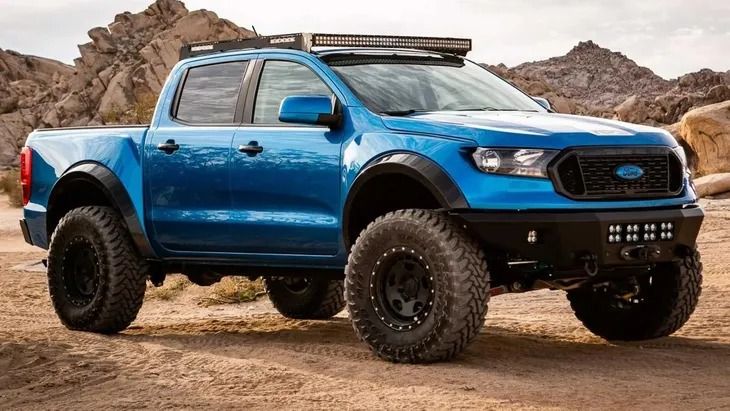 The Ford/VW tie-up allows Ford access to the most advanced electric architecture in the form of MEB.
Ford could potentially have a trump card (ahem): its agreement with VW. Although Ford will take leadership on joint-development of the next Ranger/Amarok, the VW has its MEB battery vehicle platform to share, which allows for easy wheelbase adjustment. It can also carry a fair payload, as it will underpin a fleet of future battery-powered vans.
Imagine the potential of future Ford compact and mid-sized bakkies based on the Wolfsburg-based firm's MEB platform technology. We might not see those models in 2025, but 2030 could be a possibility. For now, the potential is for mild-hybrid turbopetrol bakkies that deliver excellent inner-city fuel consumption and great bursts of overtaking acceleration... not to mention the ability to run your coffee machine, all day, when camping in a wonderfully isolated corner of the great South African wilderness.
Related content
Nikola Badger is one Badass Bakkie
Big diesel bakkies under threat