Using the recently-revealed Volkswagen Golf 8 Variant as a base, a talented artist has created a Volkswagen Golf 8 double-cab pickup. It's not real, but what if?
The great thing about renders is it pushes the boundaries and makes you think of the potential possibilities. KDesign AG has come up with this rather good-looking rendering. It may be a digital creation, but given the versatility of the MQB platform to underpin everything from a Polo to a Tiguan, theoretically, this is not impossible.
Based on the Volkswagen Golf 8, this potential bakkie would be an interesting rival to the upcoming Ford Maverick - a vehicle whose development we're watching closely. Expected to sit under the Ranger, the Maverick is a unibody bakkie that is said to be built on the Focus platform.
As a reminder, the South African market is not going to get the Saveiro because it's quite long in the tooth and the cost of converting it to right-hand drive makes it a non-starter. Given the SA market for bakkies, we're surprised we have not seen a single-cab bakkie built on the Polo Vivo platform to rival the Nissan NP200.
If you're wanting a Volkswagen bakkie, then you have to go the full hog and go for the Amarok, which is offered in a number of trims and engines. In September 2020, Volkswagen SA released pricing and details for its flagship 190 kW Amarok. In 2022, Ford and Volkswagen will be working together to develop and build the next-generation Ranger and Amarok respectively. The best part? The fruits of this collaboration will be built right here in South Africa.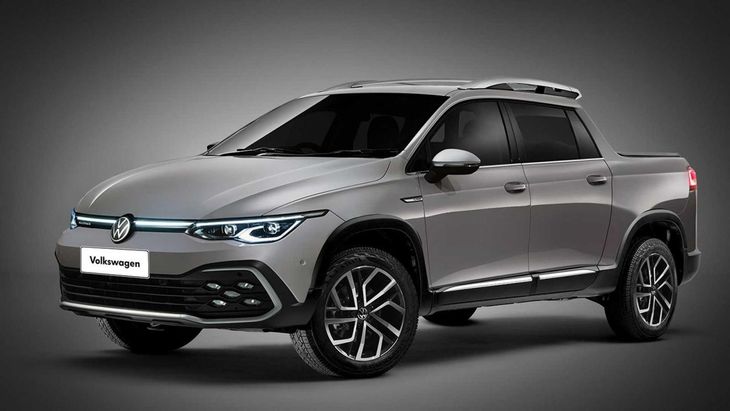 It may be a digital creation that will never come to life, but there's no denying this is rather good looking!
Further Reading
New Ford Bakkie: What to Expect
How the AmaFord changes everything
190 kW Volkswagen Amarok Price in SA
Why VW Should Build this Electric Bakkie