Volvo South Africa has launched its updated XC90 flagship SUV to our market. Here are the specifications and pricing.
The Volvo XC90 is the brand's flagship. It has won global acclaim and won its category in the #CarsAwards - Powered by WesBank. Now for 2019 there's been a minor update. The changes range from new alloy wheels, new exterior colours as well as some visual tweaks. Interestingly, it's now available in a 6-seat configuration.
"The overall impression, both exterior and interior, has a strong connection to the key elements of the Swedish lifestyle: the generous space, the celebration of light and the focus on well-being," says Greg Maruszewski, Managing Director of Volvo Car South Africa.
The 7-seat Volvo XC90 (and 6-seater) should continue to find fans thanks to its incredible design and well thought out cabin. New for 2019 is the crystal glass gear lever made from Orrefors, a renowned Swedish glassmaker for the T8 as well as diamond-cut controls. The cabin now benefits from a second USB port as well as a P-SIM card slot. Boot space is rated at 1 856 litres of space. There are new materials for the cabin trim too.
Being a Volvo, safety is a massive priority and the XC90 has always been one of the safest cars in the world. The 2020 XC90 features Adaptive Cruise Control, Distance Alert, Lane Keeping Aid, Run-Off Road Mitigation/Protection, Driver Alert Control, Road Sign Information, Electronic Stability Control, Emergency Brake Light, Brakes with Hill Start Assist and Automatic Hold, Automatic braking after a collision, Roll-Over Protection System, Roll Stability Control, reinforced passenger compartment, SIPS side-impact protection system, collapsible steering column, side and dual-stage airbags (for the driver and front passenger), inflatable curtain, whiplash injury protection system and City Safety with Autobrake (which recognises pedestrians, cyclists and large animals).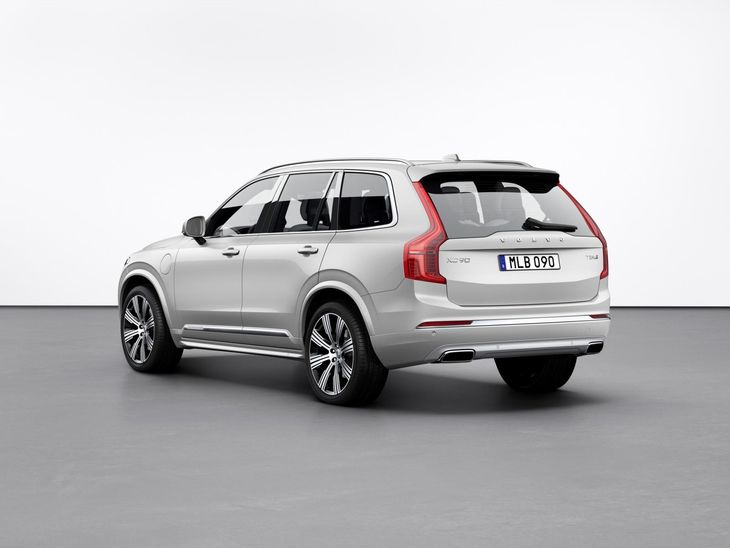 Volvo XC90 Powertrains
All new Volvo XC90s sold in SA feature 8-speed automatic transmissions as well as all-wheel drive. Kicking off the range are the proven 2.0-litre turbocharged 4-cylinder motors, with the option of petrol and diesel. The D5 produces 173 kW and 480 Nm, with a claimed consumption figure of 5.7 L/100 km. The T5 petrol produces 187 kW and 350 Nm, and is a tad heavier in the consumption stakes, with a claim of 7.6 L/100 km.
The 2.0-litre turbocharged and supercharged T6 produces 235 kW and 400 Nm, with a claimed consumption figure of 8 L/100 km. Finally, at the top of the pile sits the T8 which has an electric motor assisting things. In total there's 300 kW (235 kW + 65 kW) and 640 Nm (400 Nm + 240 Nm). Fuel consumption is claimed at 2.1 L/100km.
At launch, there will be 3 levels of trim: Momentum, Inscription, and R-Design.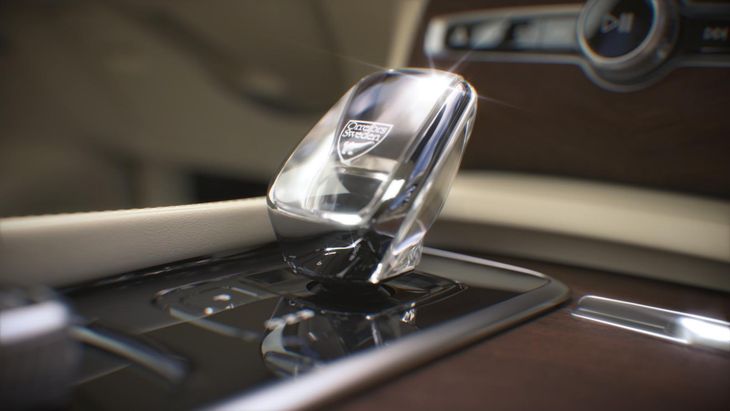 Volvo XC90 (2019) Price in South Africa
The facelifted Volvo XC90 is sold in South Africa with a 5 year / 100 000km warranty and maintenance plan (Volvo Plan), 5 years/ unlimited mileage Roadside Assistance, as well as DataDot application.
XC90 T5 Geartronic AWD Momentum R1 023 700 (CO2 emissions including VAT R5 566)
XC90 T6 Geartronic AWD Momentum 6-seater R1 068 600 (CO2 emissions including VAT R8 096)
XC90 T6 Geartronic AWD Momentum R1 068 600 (CO2 emissions including VAT R8 096)
XC90 D5 Geartronic AWD Momentum 6-seater R1 070 000 (CO2 emissions including VAT R3 669)
XC90 D5 Geartronic AWD Momentum R1 070 000 (CO2 emissions including VAT R3 669)
XC90 T5 Geartronic AWD Inscription R1 072 700 (CO2 emissions including VAT R5 566)
XC90 T5 Geartronic AWD R-Design R1 089 200 (CO2 emissions including VAT R5 566)
XC90 T6 Geartronic AWD Inscription R1 117 600 (CO2 emissions including VAT R8 096)
XC90 D5 Geartronic AWD Inscription R1 119 000 (CO2 emissions including VAT R3 669)
XC90 T6 Geartronic AWD Inscription 6-seater R1 126 600 (CO2 emissions including VAT R8 096)
XC90 D5 Geartronic AWD Inscription 6-seater R1 128 000 (CO2 emissions including VAT R3 669)
XC90 T6 Geartronic AWD R-Design R1 134 100 (CO2 emissions including VAT R8 096)
XC90 D5 Geartronic AWD R-Design R1 135 500 (CO2 emissions including VAT R3 669)
XC90 T8 AWD Inscription R1 276 400 (CO2 exempt)
XC90 T8 AWD Inscription 6-seater R1 285 700 (CO2 exempt)
XC90 T8 AWD R-Design R1 291 200 (CO2 exempt)
XC90 T8 AWD Excellence R1 668 500 (CO2 exempt)
Further Reading
Volvo XC60 D4 R-Design (2019) Review
Facelifted Volvo XC90 Revealed
Volvo XC90 Armoured for Maximum Protection