The XC60 is a hugely important model for Volvo. Not only is it the best-selling model in the Swedish brand's lineup, but it is also the best-selling car in its segment in Europe. We attended the global launch of the XC60 in Barcelona, Spain, and our first impressions can be seen in our video below.
We'd like to take you through some of the most important aspects of the new XC60 which will be heading to South Africa in 2018.
1. Arrival date and pricing in South Africa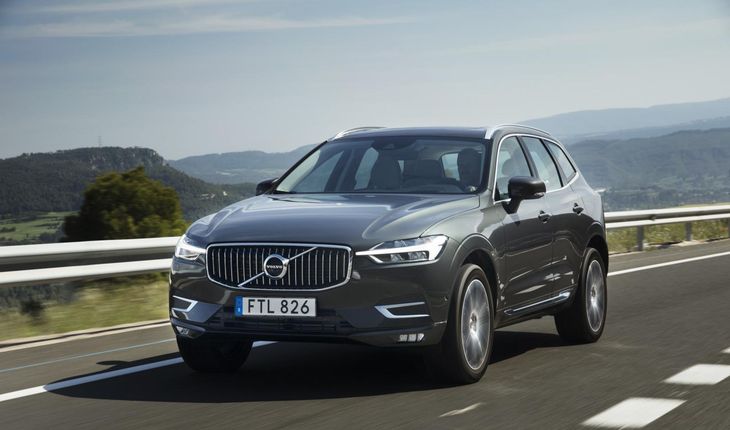 The XC60 will arrive in South Africa in Q2 of 2018 and pricing is yet to be confirmed.
While this is likely to be the information you're most keen on learning, unfortunately, we don't have very specific information at this time. Volvo SA has committed to launching the car locally in Q2 of 2018, which is manufacturer-speak for "we're not exactly sure when we'll finally get our stock". We're expecting a local launch in the April-to-June window next year.
Volvo's local representatives were even less concrete about pricing. Again, we can speculate, and we expect the XC60 to be priced around key rivals such as the BMW X3, Mercedes-Benz GLC and Land Rover Discovery Sport. We do know that the local XC60 will represent value for money in terms of specification which will include a fully digital instrument display, Sensus touchscreen infotainment system and electric front seats will be fitted as standard across the range.
2. Engines and drivetrains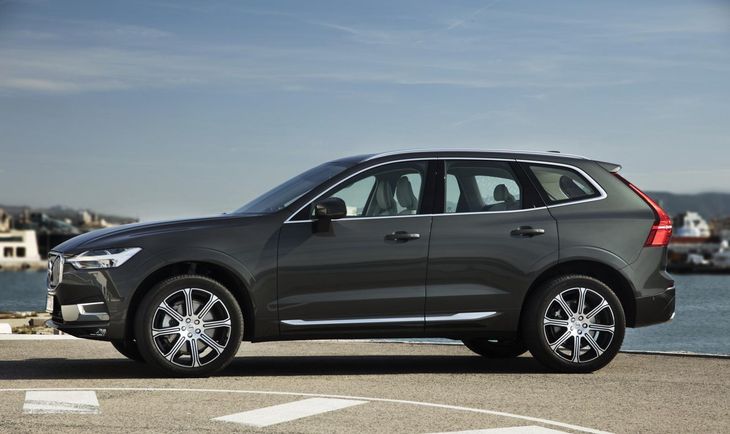 Buyers in South Africa will have the choice between 2 petrol and 2 diesel engines when the XC60 arrives in 2018.
Volvo has made a concerted effort to streamline the engines available across their product portfolio; essentially you can have any engine you like as long as it's a turbocharged 4-cylinder 2-litre. Additionally, all XC60's sold in South Africa will feature all-wheel drive, with power sent through a Geartronic 8-speed automatic transmission. All of the brand's engines will be available in our market, but the T8 hybrid variant, however, is still under consideration and we suspect it might prove to be too pricey to be truly competitive. Two petrol and two diesel engines will be available in four states of tune:
T6 turbo petrol: 235kW, 400Nm
T5 turbo petrol: 187kW, 350Nm
D5 turbo diesel: 173kW, 480Nm
D4 turbo diesel: 140kW, 400Nm
Interestingly, the engines are not detuned from those found in the XC90 for application in the XC60. That means, with less weight to contend with, the engines feel less strained - addressing one of the issues we had with the XC90. Hopefully, in the real world, they'll prove to be more economical too.
At the global launch in Spain, we sampled the T6 petrol and D5 diesel, with the diesel proving to be our pick of the bunch. With exceptional refinement and impressively low noise levels, coupled with smooth acceleration thanks to Volvo's unique PowerPulse system, it's the variant we'd happily live with.
The T6 petrol, while offering more than adequate power, did not seem to offer the same smooth, seamless experience as the diesel. On first impressions, it felt like the motor and the transmission were slightly at odds, but further testing will be conducted when we get our hands on the car on local soil.
3. Best-in-class Interior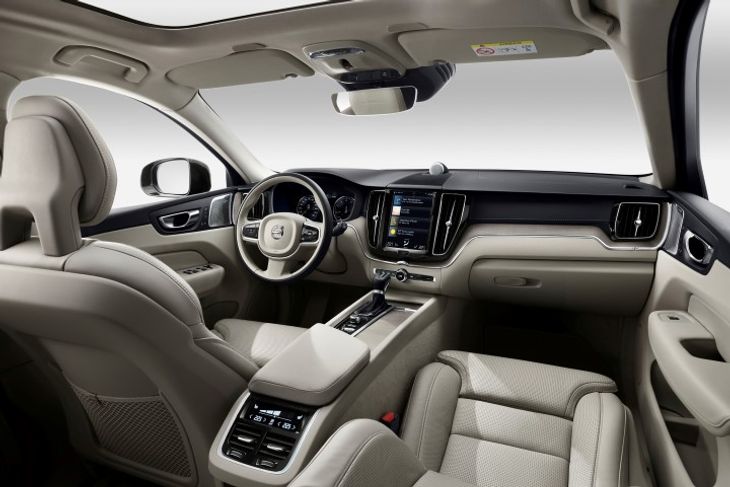 Taking direction from the XC90 and S90, the XC60's interior is top-notch in terms of execution and comfort.
If you are at all familiar with the XC90 or the new S90, the XC60's interior is nothing new. However, the execution and overall feel is exceptional and we would argue that it's best-in-class. With clean, uncluttered surfaces, dominated by the company's award winning and intuitive Sensus touchscreen infotainment system, the cabin is light, spacious and comfortable. The front seats are particularly comfortable and rear seat passengers are treated to their own climate control, optional heated seats and a very handy 240V outlet socket, which saved us a few times on our launch drive.
The loading area is sizable if a little short on depth compared with the XC90, but that is to be expected in what is ultimately a smaller car. However, on the launch it swallowed 4 medium-sized suitcases with space to spare.
4. Significant safety updates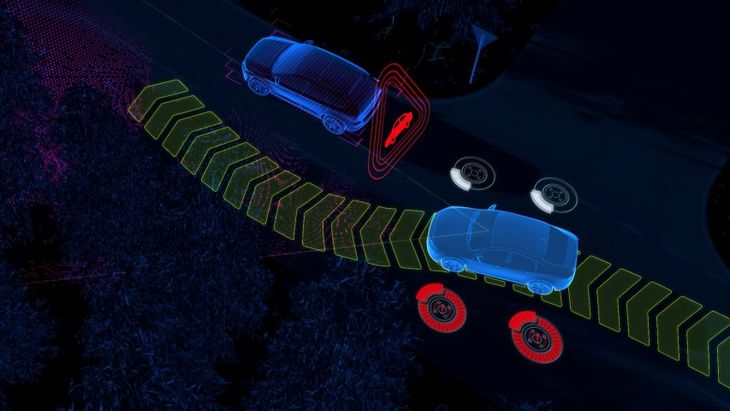 The XC60 is fitted with a host of safety features that will soon be found on other Volvo models.
The XC60 now carries the torch as Volvo's most advanced car, with new safety systems debuting on this model which will be rolled out across the Volvo stable in due course. In addition to Volvo's PilotAssist, which will steer the car between clear lane markings at up to 130 kph, and control the car in bumper-to-bumper traffic, the XC60 offers a variety of systems which help in mitigating or avoiding accident situations.
Blind spot information with steering assist adds to the existing blind spot monitoring system. In addition to warning the driver of a car approaching in his or her blindspot, the car will now gently steer the car back into the correct lane if it detects an imminent collision.
Oncoming lane mitigation monitors if the Volvo is drifting into the opposite lane and if it detects oncoming traffic, it will gently steer the vehicle into the correct lane. This system is always active but works when lane keep assist is switched off.
If the City Safety with steering support detects an imminent collision with a slow-moving vehicle, pedestrian or large animal in the car's path, and the driver initiates a swerve to avoid the object, the system will kick in to assist the driver in executing the maneuver safely, by providing steering support and alternatively braking the inside and outside wheels to maintain stability.
To see all of these systems in action, watch our first drive review of the XC60 here:

5. More onboard technology
New technology has also been added to the infotainment system. Volvo has partnered with Google to provide full search functionality. With access to the whole of Google, users should be able to find their desired destination with ease. One touch will then add that destination to the car's navigation system. Android Auto and Apple CarPlay are now also included as standard, however, bear in mind that Google has not authorised Android Auto for South Africa at this stage - an issue which affects all manufacturers. Tune-in and Spotify apps are also pre-loaded.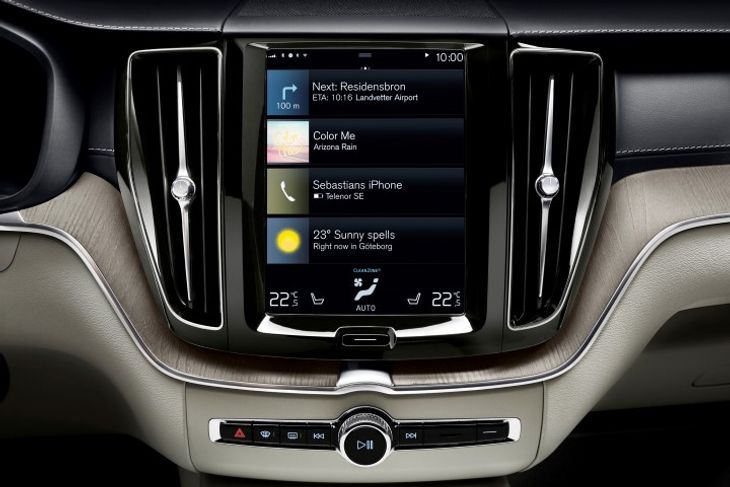 Volvo's Sensus infotainment system operates like a tablet and is intuitive and easy to use.
Important to note here is that Volvo has not at this stage committed to offering a connected vehicle service in South Africa, which would ordinarily provide a constant internet connection using a local mobile network. For SA motorists, there is the option to create a hotspot for the car, via either your smartphone or a mobile WiFi device. The car will then use this internet connection to provide the services mentioned above. The car can also be connected to your home WiFi in order to execute software updates.
See how Volvo is working closely with Google on its in-car connectivity systems

Related content
'Li'l brother' Volvo XC60 debuts
Volvo XC60 T6 Excel (2015) Review
Spy Shots: Next BMW X3 [with Video]
BMW SA to Build X3 in SA, Cans 3 Series
Update: Mercedes-AMG GLC63 Coupe Shown
Mercedes-Benz GLC 250d Coupe 4Matic (2017) Review
Quick Drive: Mercedes-AMG GLC 43 Coupe 4Matic
Mercedes-Benz GLC 300 (2015) Review
Interested in buying a Volvo XC60?