The fire-breathing Volvo S60 Polestar is here and, on paper at least, it offers credible performance figures. We manhandled it around the technical Red Star Raceway in Gauteng.
With the likes of BMW M, Mercedes-AMG and Audi RS having dominated our market for many years, it feels like Volvo is very, very late to the performance sedan party. Still... Volvo's counter, the Polestar brand, does appear to have some immediate cachet, with 25 buyers having opened their wallets and snapping up the S60 all-wheel drive blue monsters. So sadly there are none available...
Interestingly, the South African allocation was actually 28, but the additional three units are being used as media/marketing cars and it was one of these that we experienced on track.
What is Polestar?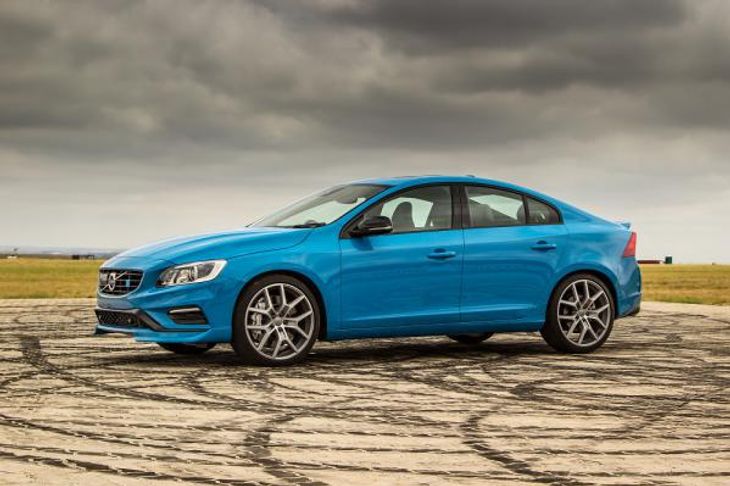 The name is not well known and it is essentially Volvo's motorsport division. The company was independent up until the middle of 2015 when it was snapped up. It makes perfect sense to bring that wealth of knowledge and Volvo expertise in-house where it can be used on future Volvo performance applications. Think of this then as a Swedish version of RenaultSport – a dedicated performance team working solely on motorsport and road-going cars.
What we have here is the final iteration of the Volvo S60 – a potent daily driver that offers typical Volvo comfort and features, while benefitting from the know-how that Polestar has in abundance. The S60 Polestar is not just a standard S60 with a power upgrade as it has been developed from the ground up by Polestar to be an out-and-out performer.
Engine and Powerplant
Let's get down to business. For the Volvo S60 Polestar to make an impact, it has to produce power figures that offer some bar counter ammunition for the petrolheads. Interestingly, the latest generation of Volvo 2.0-litre DriveE engines were not selected and instead the 3.0-litre six-cylinder made the cut. This engine currently does duty in the S60 T6 all-wheel drive, but in Polestar application produces significantly more power.

The Polestar team replaced the turbocharger, intercooler and a few other bits, and this results in 258kW and 500Nm. Power reaches all four wheels through a six-speed automatic transmission and for those who are interested, it's a Haldex all-wheel drive setup. Crucially, this puts it squarely in the realm of the new BMW 340i and Jaguar XE, cars which we recently compared in our video here. There's also a reworked sports exhaust which emits a terrific noise upon full acceleration. It's even more enjoyable when experienced from outside the car.
Other Mechanical Changes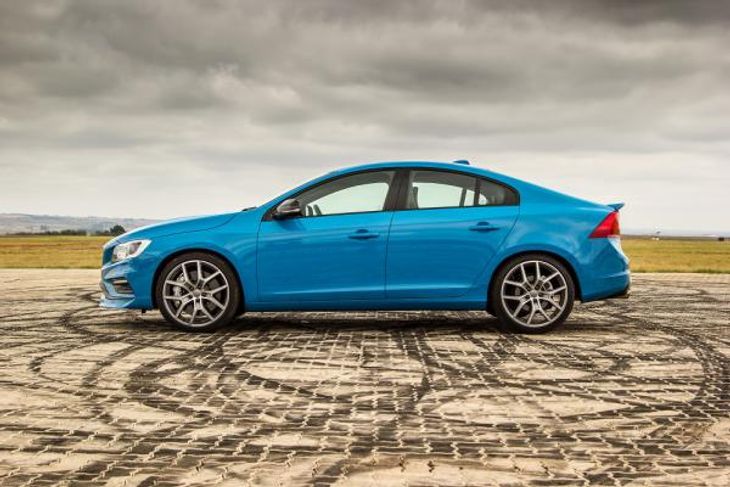 Making a car go fast in a straight line is one thing, making it handle and go around corners is quite another. And that's not all. What about setting up a car's suspension to be good around a track without affecting day-to-day ride quality? Well that's a dark art that all manufacturers are trying to master.
Polestar didn't hold back in the handling department either and the chassis is more rigid, stiffer springs have been fitted, Ohlins shock absorbers bolted on and finally six-piston big Brembo brakes have been installed for extra stopping power.
Gearbox and Ride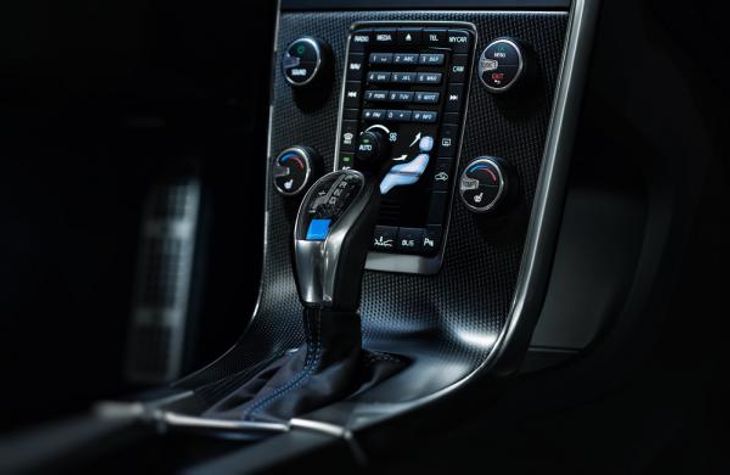 Volvo opted for the old-school six-speed automatic transmission which is odd, considering the 8-speed unit in current products is exceptional. Nevertheless, Polestar got its hands on the 6-speeder and added a steering wheel-mounted paddle shift system and there are changes to the gearbox mapping too. A launch control feature has been added, too.
How does it drive?
Our launch took place at Red Star Raceway in Gauteng. Red Star is an enjoyable circuit with some tight corners which can be quite technical. For the occasion Volvo rolled out Thed Bjork, Swedish national racing champion and winner of multiple touring car championships. Under his guidance, we were shown the basics and were then given free reign.
Once inside the cabin, it's Volvo through and through and it's only upon closer inspection that you notice you're in something special. The transmission knob looks great and comes with a little Polestar logo. In fact there are Polestar logos everywhere and we counted 10 on the exterior alone! The interior colour scheme is typically grey, but keen-eyed people will spot delicate blue stitching around the steering wheel and on the seats.
Fire up the engine and there's a muffled roar, just to remind you that you're in something sporty. Once you're moving, engage Sport mode by tapping the gearknob to the side. This then brings the steering-wheel paddles into play and you can sense the rest of the car "sharpening up". The engine note also increases in volume.
Performance is claimed at 4.9 seconds for the 100kph sprint, and while we didn't get to test it, it certainly felt brisk off the line. It's on the track however, where the Volvo S60 Polestar shone. See, while many enthusiasts would prefer rear-wheel drive theatrics and a little oversteer here and there, this Volvo was having none of it and would use its all-wheel drive system to be as neutral as possible.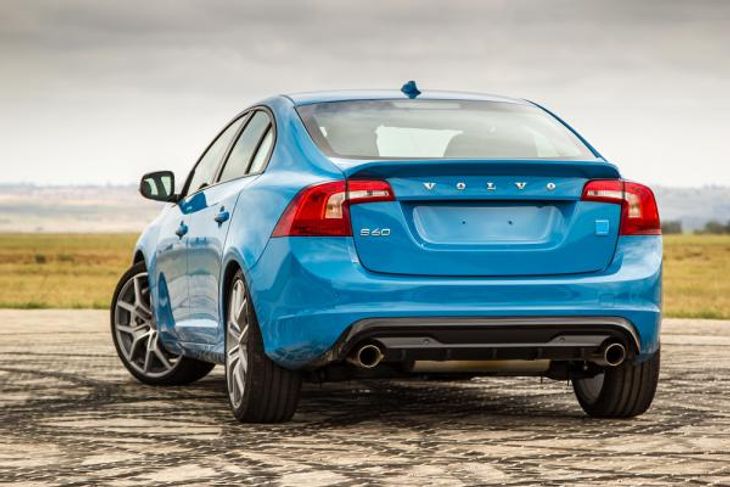 Coming into a corner flat out was confidence building as those brakes offered tremendous stopping power, despite the long pedal travel and you could start accelerating out of the corner without any worry as the all-wheel drive system kept things in check. It's very reassuring to drive on track and the neutrality of it just encourages you to go faster. At the limit however, it does go into understeer – not too unpredictable and let's be honest, Volvo isn't a brand known for wild driving drama and theatrics. Simply: it's a great car for the enthusiast and it's so reassuring to drive, knowing it won't bite your head off if you make a mistake.
Gripes? Well there are only 25 of them allocated for South Africa out of a rather small global production run of 1 500 and all have been snapped up. Also, the only colour available locally is this vivid hue called Rebel Blue. While it is a trademark colour and we're big fans, it's nice to offer customers some choice. Finally, that gearbox isn't the sharpest around and while we're happy to admit that we've been spoilt by the excellent twin-clutch transmissions, it was a little annoying to change down a gear and not have that near instantaneous shift response.
Still, the positives far outweigh these minor gripes and as far as enthusiast cars go, this is a good one. If you or someone you know has managed to get your hands on one, you're exceptionally lucky and you're in for a treat.
Volvo S60 Polestar Price in South Africa
The Volvo S60 Polestar will cost R735 000 and comes with a 5 year / 100 000km warranty and maintenance plan as well as a 5 year / unlimited mileage roadside assistance.