Volkswagen's ID.3 electric car – arguably the most important unveiling at the recent Frankfurt Show – is yet to be confirmed for South Africa. However, the 2nd member of the ID family to reach production: a medium-sized SUV likely to be labelled the ID.4, will come here. We spoke to the Head of the VW Brand in SA, Martina Biene, to find out more.
There's no denying it – Volkswagen's new ID.3 makes switching to an electric vehicle (EV) seem like a practical, even logical, option... The newcomer is similarly sized to the current Golf and, in Europe at least, it will be similarly priced, too (starting below Euro 30 000). And what about range and performance?, you may ask. Well, the mid-spec (58kWh battery) has a 150kW electric motor and offers an ideal range of 420 km, and a 160 kph top speed – it should also be swift, with an expected 0-100 kph time of around 7 seconds. The ID.3 will also be offered with a 45-kWh or 77-kWh battery. When equipped with the 45-kWh battery, the ID.3 will be able to travel up to 330km on a single charge. Opt for the 77-kWh variant and the range is said to increase to 550 km. When using a 3-phase 100kW quick charger, you will be able to get a 290-km charge in just 30 minutes.
No wonder there were already 30 000 pre-orders even before the official reveal in Frankfurt! In fact, Volkswagen insiders talk of the ID.3 as being the "third big moment" in the brand's history, the other two being the launch of the Beetle, and then the Golf. But what about South Africa?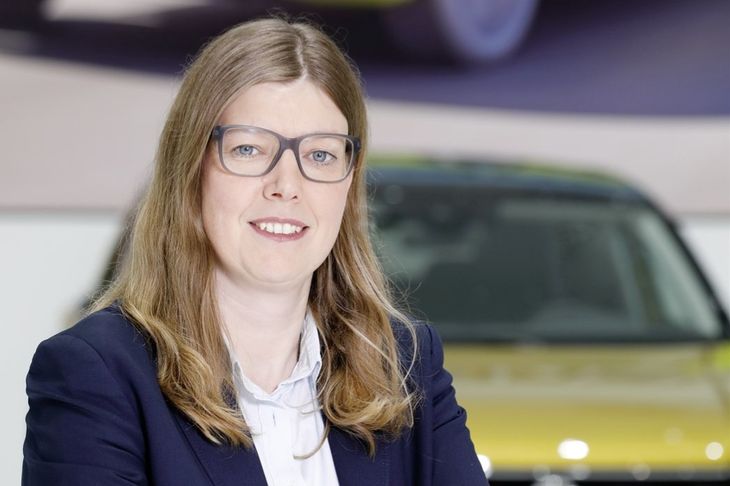 Martina Biene, Head of the VW Brand in SA, wants at least 1 000 of Mzansi's people to put up their hands for VW's new EVs.
Volkswagen South Africa was one of our hosts on the Frankfurt trip, and while it was clear that, in Germany at least, the ID.3 represented nothing short of a fresh start for the brand, which is still struggling to shake off the shadow cast by the infamous Dieselgate saga. In South Africa, however, Dieselgate is the least of Wolfsburg-based brand's concerns – unreliable infrastructure, range anxiety and prohibitive purchase costs are the major stumbling blocks to EV acceptance. This country was not automatically included in VW's plans for the ID model roll-out. Volkswagen South Africa had to argue its case... and is committed to providing 1 000 names of interested customers. Martina Biene is confident that it can be achieved.
Cars.co.za: You have not rushed into rolling out electric vehicles in South Africa, even though there is a product (e-Golf) that is potentially available. Why is this?
Martina Biene: "We have been conducting studies into the viability and demand for electric vehicles in South Africa, as well as formulating a Volkswagen Electric Mobility strategy for South Africa. The new MEB (Modular Electric Drive Matrix) platform also provides us with a unique opportunity when it comes to bringing electric vehicles to South Africa because it addresses topics such as range anxiety as well as accessibility (from a pricing perspective) much better than e-Golf.
"We will be introducing an e-Golf test fleet to South Africa. Even though the e-Golf will not go on sale in this market, this fleet of cars will give us an opportunity to gain some valuable insights and feedback ahead of Volkswagen introducing electric vehicles in South Africa."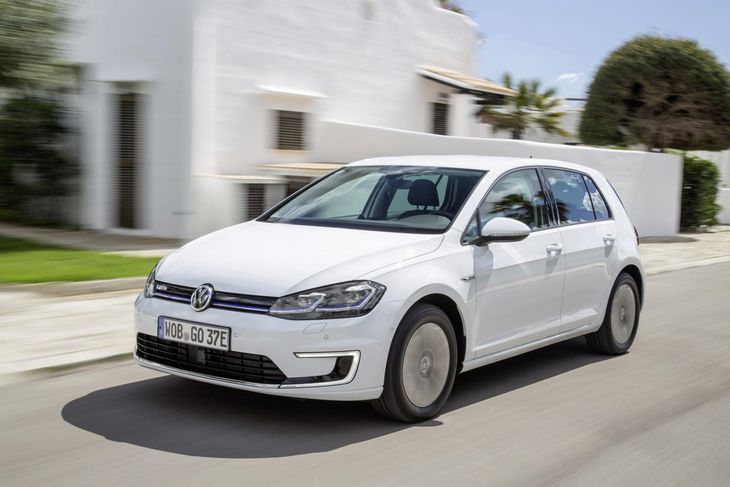 Volkswagen will be introducing a fleet of e-Golfs in South Africa to create awareness, but it won't go on sale here.
And when will that be, and with what?
"It will be at the end of 2021."
Some further digging has revealed that it will be the medium-sized SUV/crossover, likely to be called the ID.4, that will reach South Africa first. Interestingly, the company has yet to decide on the ID.3... Official information on the production ID.4 "Crozz" has not yet been released, but we can safely say it appears to be an SUV that's about the same size as a Tiguan. It runs on the same MEB platform as the ID.3, but the dimensions are stretched and due to the more compact packaging of its internals it could end up offering more interior space than the Tiguan Allspace.
If the "Crozz" concept version makes it into production, it would suggest that an electric coupe-SUV variant could be on the cards. We suspect, however, that the final product will look similar to the "Roomzz" concept.
Volkswagen will likely use a similar powertrain for the ID.4 as it does in the ID.3, but speculation suggests that it will add a second electric motor to power the front wheels, adding around 75 kW of extra power and making it an all-wheel-drive vehicle.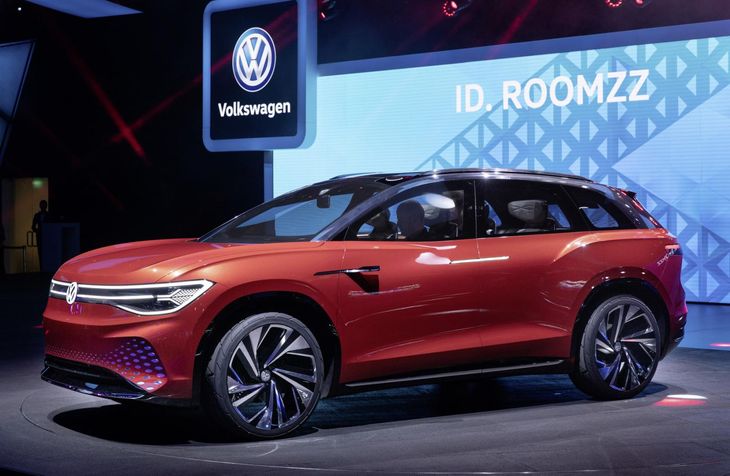 The first ID variant to reach South Africa will be an SUV. Will it look a bit like the Roomzz concept? We think so...
How will your EV roll-out differ from other brands?
"We will be starting a 2-year rollout next year by bringing in an e-Golf pilot fleet and through that, we are not only building awareness and familiarity with electric vehicles, but we are preparing the country as well as consumers for electric cars from Volkswagen."
The e-Golf is nearly indistinguishable from its internal-combustion siblings, and has been on offer in Europe since 2014, but has been upgraded at least 3 times. With an output of 100 kW it offers a range of between 170 and 230 km. Due to economies of scale, its price has also come down in recent times. To gain further insights and reach more potential customers, Volkswagen has been using 1 500 e-Golf models in the "WeShare" carsharing programme launched in Berlin earlier this year 2019. In 2020 "WeShare" is also due to be launched in Hamburg and Prague.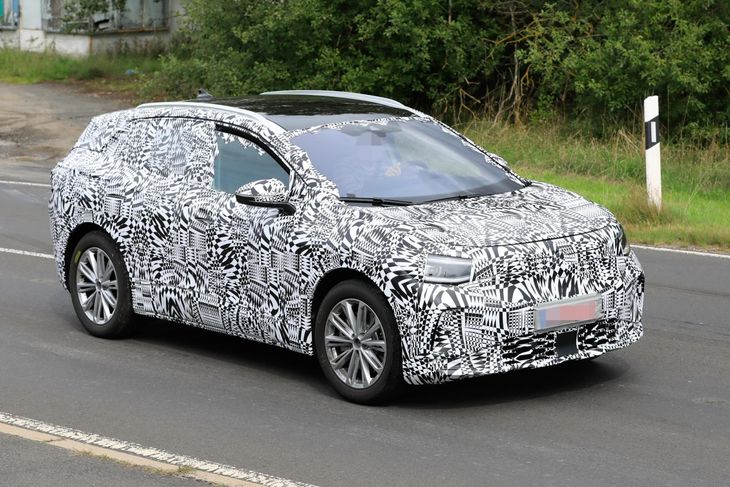 The second member of the production ID family is almost ready, the ID.4 "Crozz" SUV. It will likely be the first VW EV to go on sale in SA.
Will you be cooperating with other brands locally from a charging station roll-out perspective?
"Collaboration in terms of infrastructure is something we are considering and are definitely open to."
In Europe, the Golf 8 and ID3 might be similarly priced. Will the same go for South Africa?
"South Africa would follow the same pricing strategy where the electric vehicle would be priced along the same lines as a well-specified diesel car."
A Tiguan 2.0 TDI 4Motion Highline R-Line currently sells for R616 150 (without options), which gives us some idea of the likely price positioning (in the current market) of the ID.4. It therefore looks possible that an ID.4 could be sold here for the same price as a base BMW i3.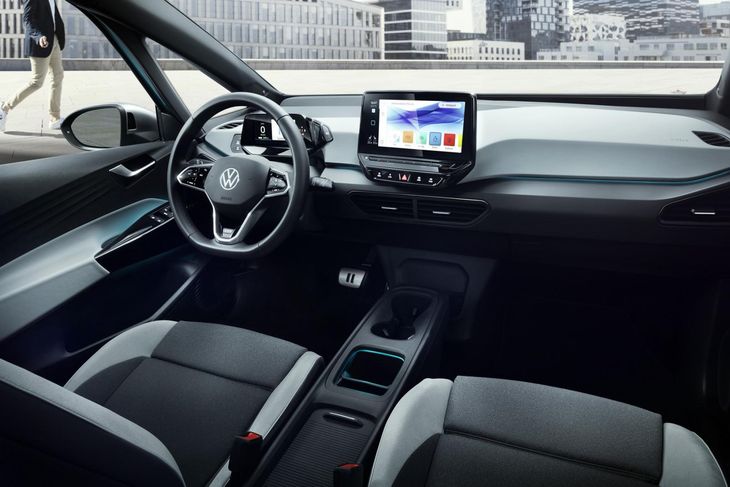 Would you consider the VW ID.3 if it was similarly priced to a high-spec Golf turbodiesel?
You mentioned you need a 1 000 names – how will you be collecting those?
"We will have a 'Keep Me Informed Page' on the VW website where consumers who are interested in Volkswagen's Electric Mobility will receive regular communication leading up to the official introduction of Volkswagen electric cars in 2021.
"We will also be partnering with media houses when it comes to the e-Golf test fleet and would be happy if consumers would follow these blogs, articles as well as features to get to know the e-Golf a bit better."
On another topic, what is the significance of the new logo, and when will we first see it on a car in South Africa?
"The new Volkswagen logo is more digital-friendly with it being 2D. The logo is clear and simple, flat, contrasting, focused, flexible, open, easy to use and reduced to the essentials. South Africans can see the new logo on our website, at the Volkswagen Sandton headquarters and Centurion Distribution Warehouse, as well as in key VW dealerships. As far all dealerships are concerned, there will be an 18-month rollout of the new logo.
"In South Africa, the Golf 8 will be the first Volkswagen vehicle that will have the new logo – it will be launched in SA towards the end of 2020."
You may also be interested in:
Volkswagen Golf 8 officially revealed
Electric cars to tour South Africa in October