Volkswagen adds more derivatives to the Tiguan range... and these are the ones you're really going to want!
Remember the show Extreme Makeover? The plot was usually thus: a not-so-appealing person is transformed into a bombshell in under half an hour, which instantly gives them a boost of confidence that they'd never had before. The previous Volkswagen Tiguan was the not-that-appealing person, in this case. This may seem harsh, but the first version was rather soft in design/bland-looking. This one, however, has emerged as one of the most desirable vehicles in its segment; it bagged the Best Family Car award at our Cars.co.za Consumer Awards.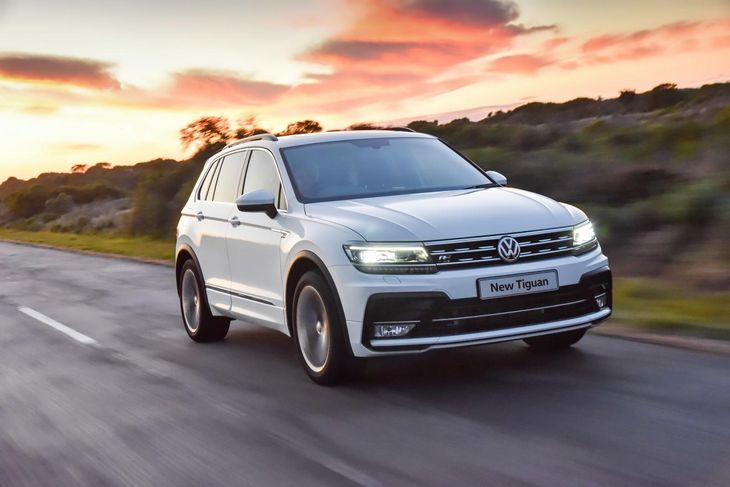 Volkswagen has indeed found the confidence it never quite had in this car, but some could argue the new Tiguan's launch line-up wasn't that all that great: there were only 3 derivatives of a small-capacity turbopetrol model to choose from. The 1.4 TSI manual was adequate, but that DSG felt underwhelming and laggy with slightly odd over-revving tendencies. Thankfully, there is now a 2.0 TSI (powered by the Golf GTI engine), but what you really should want is a turbodiesel derivative... and Volkswagen offers not 1, not 2, but 3 of those powerplants.
Transformed range
In typical Volkswagen fashion, there is a Comfortline as well as a Highline derivative, each producing different power and torque figures. All derivatives utilise a 2.0-litre TDI engine, with the Comfortline available in manual and DSG. The manual Comfortline offers 81 kW/280 Nm, while the DSG (dual-clutch automatic) produces peak outputs of 105 kW and 340 Nm. The Highline, meanwhile, tops the performance charts with a healthy 130 kW/380 Nm and it's only available with the DSG transmission. Can you feel the difference between Comfortline and Highline's performance? With only DSG models available to drive on launch, the answer is yes, ever so slightly, but you're not going to be left wanting if you opt for the Comfortline.
The engine and transmission combine well in the Tiguan package. This is evidenced by the fact that there is ample torque when you need it – something the 1.4 TSI engine lacked. The DSG variants are fitted with 4Motion, which is basically a front wheel drive system that can transfer power to the rear wheels if there's a loss of grip at the front. The system has obvious advantages when traversing dirt roads or wet grass embankments, for example, but it also makes the Volkswagen feel more planted and stable at speed.
Besides that, the turbodiesel's driving experience remains similar to that of the 1.4-litre model. The only major difference was the optional sports suspension in the Highline, which made things firmer, especially on the optional 20-inch wheels. As important as kerb appeal is to any product, I'd suggest sacrificing "bling" for the sake of a suppler ride on smaller wheels.
Which DSG makes the most sense?
The determining factor for consumers will be price, of course. If you're adamant about having a turbodiesel Tiguan, the 81 kW manual starts at R469 500, which is reasonable considering its specification. Where things start to get tricky is if you want an automatic, as there is only approximately R26 000 between the two DSG models. At R523 800, the Comfortline DSG is not cheap, but some may reason that it represents better value for money than the Highline, which has a R549 500 asking price – although the only difference is the higher engine output.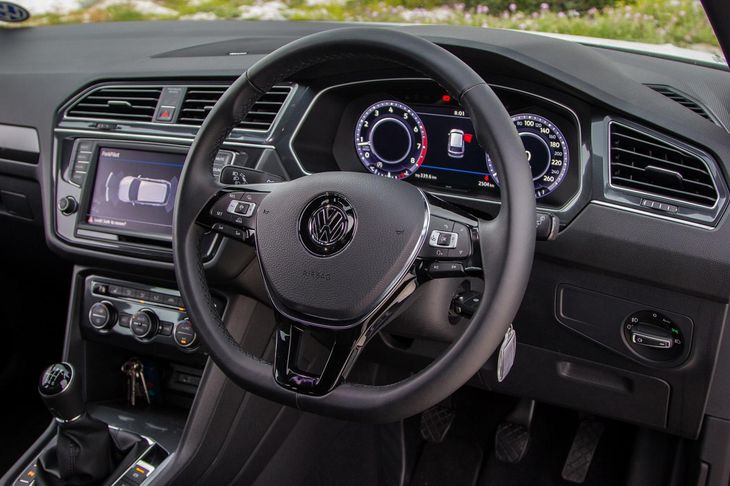 The Tiguan is now positioned as a premium product and the introduction of these engines has solidified that impression. After spending time behind the tillers of the Tiguan turbodiesels, let alone the potent 2.0 TSI, one no longer wonders whether the Volkswagen is better than its traditional Japanese and Korean rivals. Such is the superiority of its arresting design, the quality of its hewn-from-solid interior and overall refinement, that it begs the question: Why wouldn't you buy it over a premium compact SUV? That's how far this car has come... If you then consider what the aforementioned premium-marque products (produced by Audi, BMW and Mercedes-Benz) cost, the Tiguan starts to look like a veritable bargain.
Summary
To sum it all up, the new Volkswagen Tiguan has been elevated one notch higher now that there is a greater variety of derivatives on offer. "If you want an SUV it is best to buy one with a turbodiesel engine and an automatic gearbox"... That notion, which originated in the days when most petrol motors were naturally aspirated, might be hackneyed, but for long distance driving, something you're quite likely to do in your Tiguan while on holiday, claimed figures of 6.1 L/100 km (Comfortline DSG) and 6.5 L/100 km (Highline) certainly appeal.
Added to the projected fuel savings is the ease of driving a well-calibrated automatic transmission, such as Volkswagen's DSG, delivers. The turbodiesel route is certainly the best-recommended one with the Tiguan, because as fleet-of-foot as the 2.0 TSI is, its added performance is largely surplus to requirements and when driven to its potential, fuel consumption won't be frugal. What you need to consider with the turbodiesels is which model suits you best. Do you need the Highline's extra power at R26 000 more or will the Comfortline suffice?
Related Content
Searching for a used VW Tiguan?