Volkswagen South Africa has confirmed which Golf 8 models we'll be getting.
After months of teasers, leaks and spy shots the Volkswagen Golf 8 has finally been revealed and we've covered it extensively. If you have missed it, all you need to know can be found at the bottom of the article.
However, despite the comprehensive press release and gallery, and subsequent communication with Volkswagen SA, we were left wondering where is the GTI and why is VWSA only introducing Golf 8 towards the end of 2020?
Now we have clarity, we can put 2 and 2 together and answer those questions. The first Golf 8 to come to South Africa will be the GTI model and it's expected to touch down late in 2020, followed by a 1.4-litre model and the top-of-the-range Golf R. We do know that the manual transmission will not be available, with Volkswagen SA instead offering the slick-shifting DSG only.
It appears that Volkswagen Group as a whole has been taking a conservative approach to engine selections, as Audi SA only offers the 1.4-litre turbocharged 4-cylinder petrol engine and now Volkswagen SA will be using the same motor. It produces 110 kW and 250 Nm, and is likely to be paired with the newer 7-speed DSG unit.
Volkswagen will be revealing the performance variants of the new Golf 8 in early 2020 and the range will comprise GTI, TCR and R, and all will likely feature uprated versions of the 2.0-litre turbocharged 4-cylinder motor.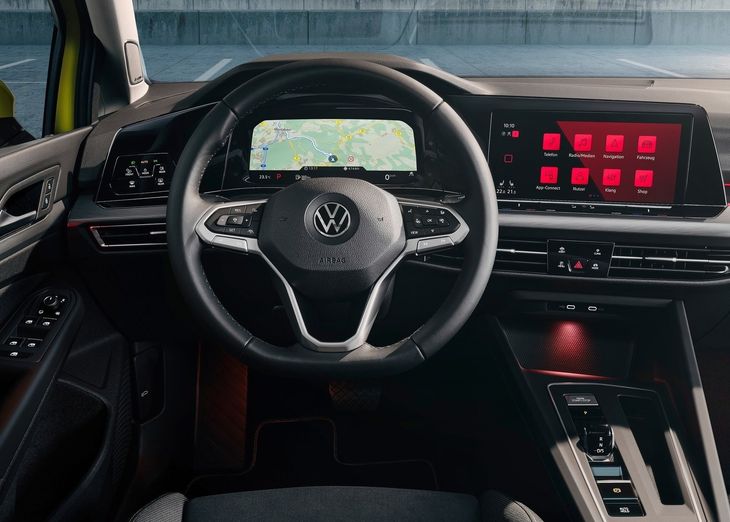 Further Reading
2020 Volkswagen Golf 8 Officially Revealed
2021 Volkswagen Golf 8 Leaks Early