A Volkswagen dealer in SA has created the Polo Vivo TCR. What is going on here?
Firstly, the bad news. Volkswagen SA quickly shut the plan down, with a post on social media saying the dealer in question has been instructed to withdraw advertising of this vehicle.
So what exactly was the Volkswagen Polo Vivo TCR? An eagle-eyed fan sent us some photos of a hotted-up Volkswagen Polo Vivo, that was badged as the TCR. The kit comprised a front lip, sporty-looking alloy wheels and a roof-mounted rear spoiler. As far as we're aware, the performance of the Vivo was unchanged.
With the hype of the Volkswagen Golf GTI TCR, it's completely understandable that dealers would try ride that wave. It's not the first time nor the last that this will happen. The Golf TCR is a celebration of this generation of 7.5 GTI and there'll be just 300 units for the South African market. This will be the last iteration of the 7.5 as the South African market is due to receive the all-new Golf 8 GTI in early 2021. We understand that most of these have been snapped up, but be sure to keep an eye on our used car section as we're confident units have been listed.
Browse Volkswagen Golf GTI TCR for sale.
But what if you wanted a sportier Volkswagen Polo Vivo? Volkswagen's sportiest offering in that portfolio is the Vivo GT, which comes with a 1.0-litre turbocharged 3-cylinder motor, striking alloy wheels and GT badges. There's 81 kW and a commendable 200 Nm available, and with a solid manual gearbox on offer, the Vivo GT is actually rather brisk. Compared to the rest of the Polo Vivo range, the Vivo GT is punchy and easily outperforms the rest.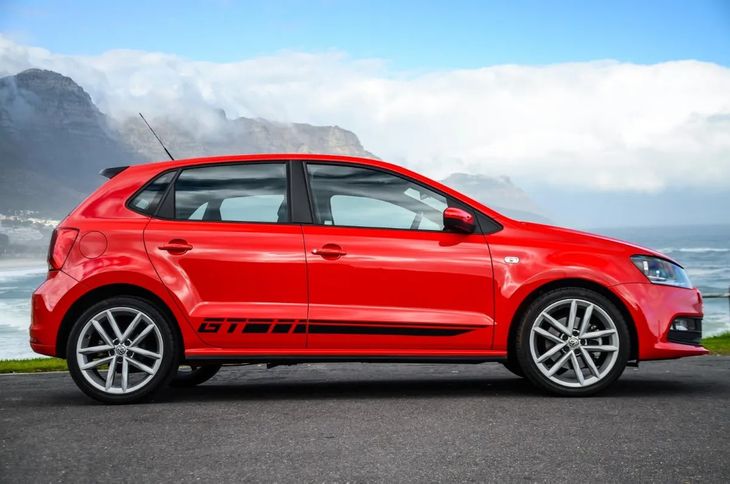 If you want a fun Volkswagen Polo Vivo, look no further than the GT with its little turbo motor.
Further Reading
Volkswagen Golf GTI TCR (2020) Specs & Price
Volkswagen Polo Vivo GT (2018) Quick Review
New Volkswagen Polo Vivo: Detailed Review and Buying Advice (2018)
Old Volkswagen Polo vs new Polo Vivo: How different are they?