The new Polo Vivo is arguably the most accomplished vehicle in the budget segment and continues to find favour with buyers who are looking for value, reliability and quality. However, the range-topping Polo Vivo GT is perched at the pinnacle of the range with a starting price of R245 000. Does the Polo Vivo GT offer enough value to justify its lofty price tag? Let's find out...
We Like: Punchy engine, handling, refinement, interior design appeal
We Don't Like: Firmer ride, could offer more standard features, sub-standard rear legroom, pricey
Alternatives
The Champ: Consider the Mazda2 1.5 Individual priced at R248 400. It's the current Cars.co.za Consumer Awards - powered by WesBank Compact Hatchback champion with 82 kW and 145 Nm of torque offered from its 1.5-litre naturally aspirated engine. Standard specification is comprehensive and it's a stylish choice in this segment.
French Flair: At R246 900, the Renault Clio 66 kW Turbo Dynamique is difficult to ignore. It's arguably more stylish than the Polo Vivo GT and offers 66 kW and 140 Nm of torque from its 0.9-litre turbopetrol engine and comes kitted with generous standard specification and represents good value at this price point. If your budget can stretch to R269 900, then the 88 kW Clio GT-Line is also well worth considering.
Similar Punch: Consider the Opel Corsa 1.0T Enjoy priced at R256 429. It's also powered by a punchy 1.0-litre turbopetrol engine with 85 kW and 170 Nm of torque. Standard safety specification is good and it's slightly more practical than the Polo Vivo GT in terms of load space.
Compare the Volkswagen Polo Vivo GT with the Mazda2 1.5 Individual and Renault Clio 66 kW Turbo Dynamique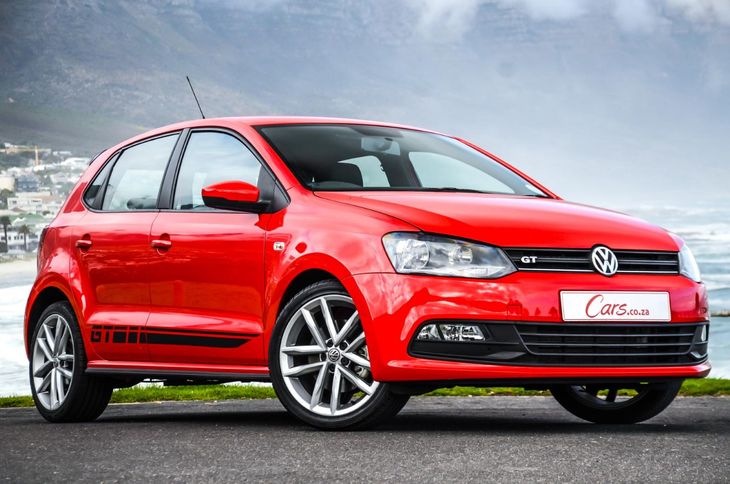 The range-topping Polo Vivo GT is the only turbocharged derivative in the range offering 81 kW and 200 Nm of torque.
Facts & Figures
Price: From R245 000, as tested R256 399 (June 2018)
Engine: Turbocharged, 3-cylinder 1.0-litre petrol
Transmission: 6-speed manual
Power: 81 kW
Torque: 200 Nm
Fuel consumption: 4.6 L/100 km
0-100 kph: N/a
Top Speed: 196 kph
What is it?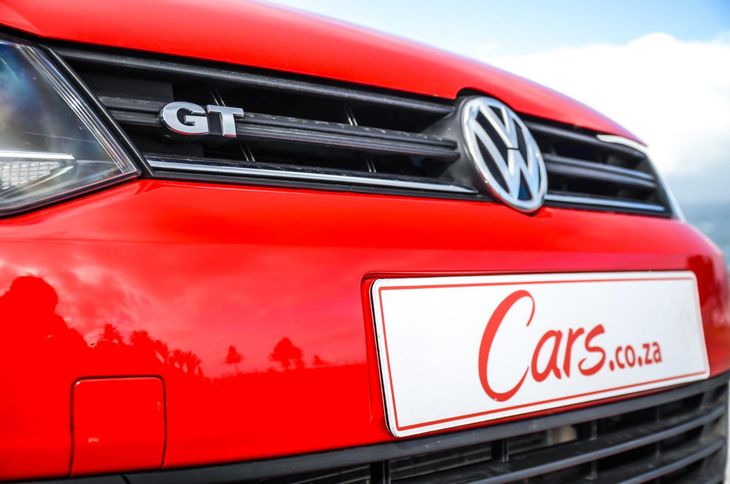 Sporty exterior details make it clear that this is not a run-of-the-mill Polo Vivo.
The new Polo Vivo is based on the previous fifth-generation Polo and as a consequence, it has inherited not only its chassis but also some neat interior trimmings that has positioned the Vivo as a more premium budget offering.
While this latest Polo Vivo is distinguished from the previous Polo with features such as new headlights and taillights, a revised upper and lower grille and new alloy wheels, this range-topping GT version ups the styling stakes with sportier details of its own. Body-coloured side mirrors, a rear tailgate spoiler, black side moulding, chrome-trimmed exhaust and GT lettering seen on the tailgate, side sills and grille are key styling features on the Vivo GT. The suspension has been lowered too and sport pedals are included.
The Vivo GT can be considered to be a 'hotter' version of the standard Polo Vivo, much like the GTI is to the Golf and perhaps more importantly, it's the only Vivo with a turbocharged engine which also powered the previous Polo R-Line derivative. Is the show worth the dough? Let's find out...
The Good
Punchy performance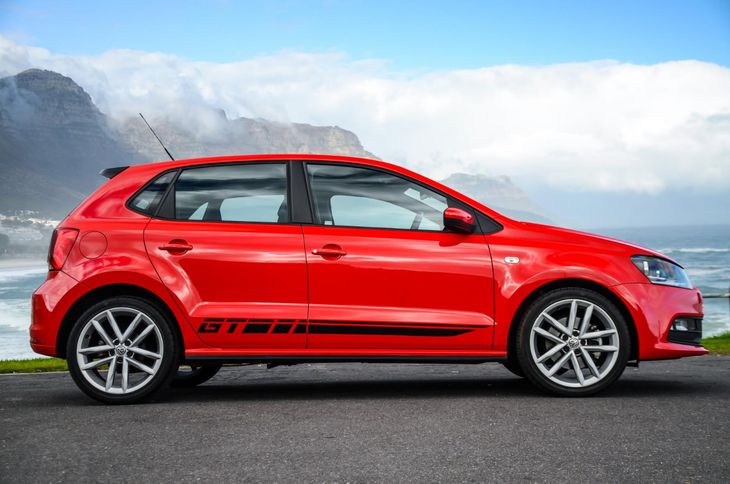 The Polo Vivo GT offers surprising zeal from its 1.0-litre turbopetrol engine.
Unlike its naturally aspirated siblings, the Polo Vivo GT offers more urgency in its performance courtesy of a 3-cylinder, 1.0-litre turbocharged petrol engine with 81 kW and a generous helping of torque at 200 Nm. The Vivo GT feels livelier and the extra poke makes it more entertaining to drive.
The engine punches above its weight and once you break through the initial lag, it's reasonably quick off the mark which is great for burst acceleration in cut-and-thrust traffic. We also found it to be particularly useful to execute overtakes on the highway, which it does with ease.
It's only offered with a 6-speed manual transmission, which won't please everyone, but it does allow you get the most from the engine when you need to. The transmission itself shifts quite seamlessly through the gears too.

In terms of fuel consumption, Volkswagen claims 4.6 L/100 km but we averaged closer to 6.0 L/100 km during our test, which is respectable. Cruise control is standard and is a useful feature to help reduce consumption on longer trips.
Ride and handling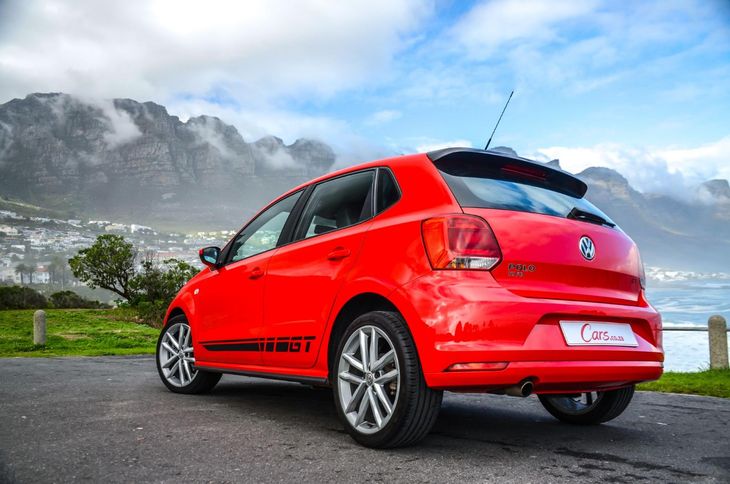 The Vivo GT handles with a planted feel and can be quite fun to drive enthusiastically.
Coupled with its perky engine and capable chassis, the Vivo GT is sprightly on its rubber and can be lobbed through corners with confidence. It's sure-footed and feels grippy in the bends and the lowered suspension helps to reduce body roll. The steering is nicely weighted with relatively good response and feedback.
Ride comfort, however, was not as good as we had hoped. The suspension felt firmer and the ride was harsher on poorer surfaces. It's not overly firm, which means you can still live with it every day, but it's not as forgiving. The larger 17-inch wheels impinge on ride comfort but the added firmness does play into the Vivo GT's sportier persona, so some buyers might prefer that.
A height adjustable driver's seat is standard and the steering wheel can be adjusted for rake and reach to find your ideal driving position.
The Bad
Not as practical as it could be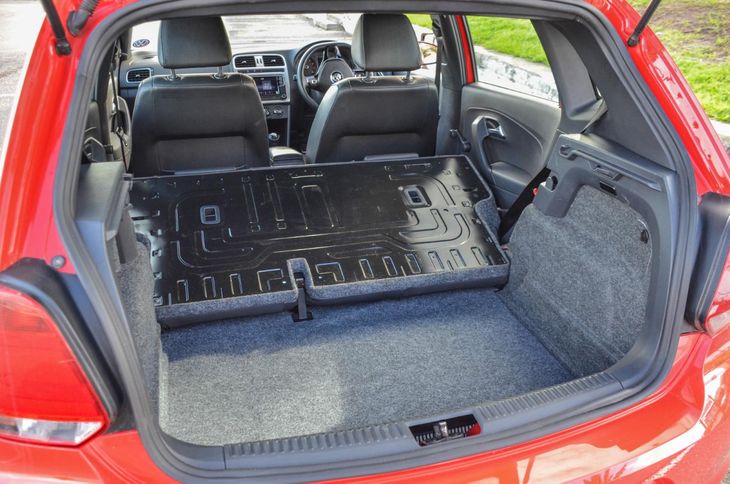 The rear bench is not split and we think the exposed steel back looks tacky and unfinished.

This new Polo Vivo comes with load bay space quoted at 280 litres which is some 10 litres more than the old Vivo. It's one of the bigger boots in this segment but it must be noted that the rear bench isn't split, which means the whole seat back folds down as a single piece. Space expands to 952 litres with the rear bench folded down which gives you a reasonable amount of space.
Also, the rear seat doesn't fold completely flat and there is a pronounced, raised lip that gets in the way, depending on what you are loading. We have also previously criticised the Vivo for the exposed steel seen on the rear seat back which looks tacky and will become unsightly as is gets scratched and damaged over time. We think carpeted trim would have been more appealing.

Tall passengers might find rear legroom to be inadequate, especially on longer journeys.

Space for rear passengers is average at best and legroom might be an issue for taller passengers who will struggle to get comfortable.

There is ample storage dotted around the cabin including bottle holders in all the door mouldings and 2 cupholders and additional storage space for oddments ahead of the gear lever.
The optional Storage Package (R2 017) was fitted to this test unit which includes a drawer under the driver's seat and a centre armrest for added comfort.
Interior Antics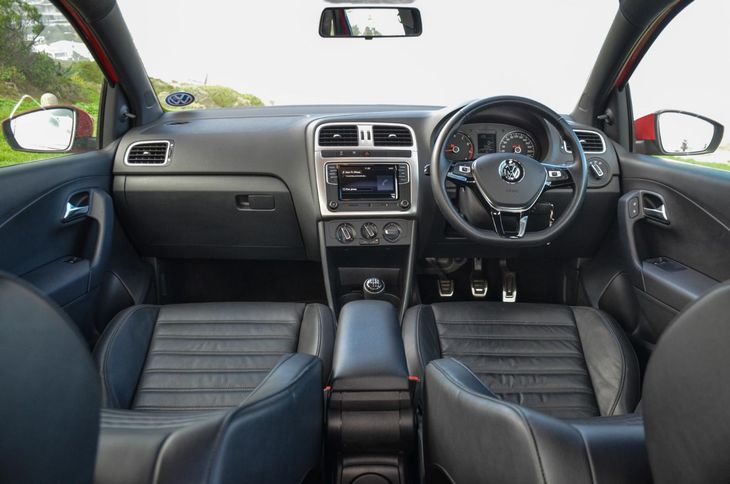 The cabin of the new Polo Vivo is more premium in look and feel. Those leather seats are optional.
We suspect that this particular Polo Vivo GT test unit has lived a hard life as a media test vehicle. Our previous experience with the new Polo Vivo was positive in terms of its interior build quality, but this test unit was already emitting creaks and squeaks inside the cabin which we didn't quite expect.
Although we really like the interior look of the Vivo GT, we couldn't help but feel that it lacked some features. Why not offer front and rear electric windows and electrically adjustable mirrors as standard? Also, bear in mind that the standard Vivo GT comes with cloth seats and we think that perhaps the optional leather upholstery (R9 382) could have been included as standard to not only sweeten the deal but also to do the car justice. Do you agree with us?
Also, only 2 airbags are fitted along with ABS, EBD and stability control. Brake Assist and traction control are not offered.
A quick word on the infotainment system – it comes with 6 speakers and is really easy to use, featuring Bluetooth connectivity, App Connect and a USB port to hook up to your device. It has the basics covered, barring navigation, so most buyers shouldn't have much to complain about in terms of connectivity.
Price and warranty
The Volkswagen Polo Vivo GT is priced at R245 000 and is sold with a 3-year/120 000 km warranty. A service plan is optional.
Our test unit was equipped with optional Vienna leather upholstery and a Storage Package which brings the total vehicle price to R256 399.
Buy a new or used Volkswagen Polo Vivo on Cars.co.za
Verdict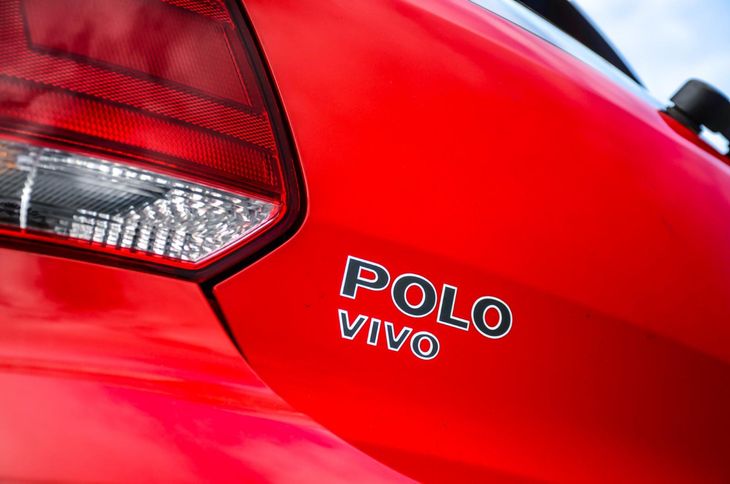 The Polo Vivo GT will suit buyers looking for a sportier drive over its lesser Polo Vivo siblings.
The Vivo GT has an aspirational element to it and it's the kind of car that will appeal to buyers who dream of owning a Polo GTI or Golf GTI but can't afford it. All the extra styling features on the Vivo GT go a long way in differentiating it from its more mundane Polo Vivo siblings and if you like your car to have a bit of a sporty look, then perhaps the Vivo GT will tickle your fancy.
It also offers sufficient power to get around town with a fair degree of pace and it handles nicely too. Some buyers might not like the firmer ride but it shouldn't be a deal breaker. However, we feel that the Polo Vivo GT is overpriced and Volkswagen could have offered more standard features and safety specification to justify the asking price.
But even so, you are paying for the extra performance offered by its turbopetrol engine and at that price its power and torque outputs are unmatched. You will have to extend your budget to nearly R270k for the Clio GT-Line (88kW /205 Nm) to obtain similar outputs. In that sense, the Polo Vivo GT is certainly worth considering if you put a premium on performance.
Volkswagen Polo Vivo (2018) Specs & Price
Volkswagen Polo Vivo 1.4 Comfortline (2018) Review
New Volkswagen Polo Vivo: Detailed Review and Buying Advice (2018)
5 Alternatives to the New VW Polo Vivo
Old Volkswagen Polo vs new Polo Vivo: How different are they?