The Volkswagen Polo Vivo is often South Africa's best-selling passenger vehicle. It vies for the top spot on the sales charts with its sibling (and successor), the Polo. What the Vivo offers, is an older-generation model Polo with a price tag that appeals to the more budget-conscious buyer.
Volkswagen has recently added multiple special editions to its Polo Vivo range. If you are interested in buying a Polo Vivo, this article will advise you on which model should suit your needs best.
Polo Vivo 1.4 Conceptline
This is the cheapest Vivo that you can buy out of the box. It comes in hatchback and sedan versions and fulfills the most basic motoring need: no-frills everyday transport. The hatchback costs R155 700 and comes with a proven 1.4-litre engine, so you can safely assume that Volkswagen has ironed out mechanical issues (if there were any). With outputs of 55 kW and 132 Nm, the unit is tuned for reliability and although fuel economy is fair (at 6.2 L/100 km), you should get around 700 km on a 45-litre tank of petrol. Lightstone Auto's sales figures for this model indicate that it is the best-selling derivative.
If you're looking for a better fuel efficiency, the Blueline Vivo (R162 500) uses low resistance tyres. Volkswagen increased the wheel size to 15-inches on this model and has lowered the suspension to reduce air resistance. The result is a claimed fuel consumption of 5.8 L/100 km. The Blueline is a bit slower, however. It takes 13.5 seconds to get to 100 kph.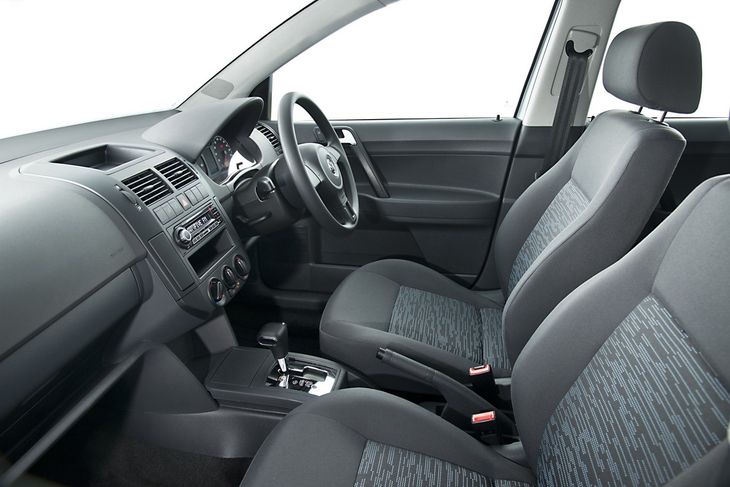 The cabin of the previous-generation Polo has aged remarkably well and does solid duty in the Vivo.
Need more power?
As is to be expected, a model with more power comes with a larger pricetag. The 1.4-litre engine in the Trendline has more power (up from 55 kW to 63 kW), but all other vital statistics remain the same. Major additions to the Trendline occur on the inside. Volkswagen includes Bluetooth, Auxilary and USB inputs, a CD player and front electric windows as standard. The price escalates to R169 400 for the extra connectivity. This model is also offered with an automatic gearbox.
Exclusivity?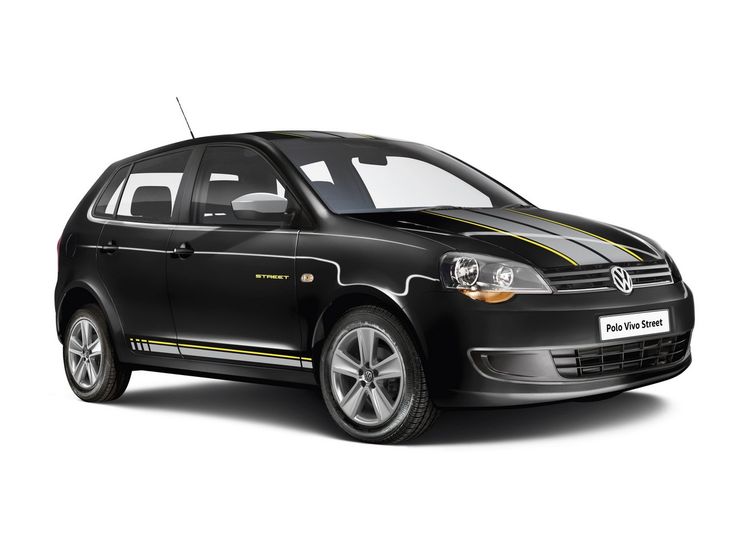 If you want your Vivo to look a little different from the others, Volkswagen offers the 1.4 Eclipse and the 1.4 Street models. They offer a slight difference to the exterior and interior colours and cloth materials, but be wary of the spec levels. The Street has the engine from the Comfortline, but the spec from the Conceptline. The Street costs R167 700 and the Eclipse R178 400.
The 1.6-litre range
If you require a little more oomph from your Vivo or tend to transport a few passengers, your best bet is to opt for the 1.6-litre model (if it is within your budget). It has more power (77 kW) and torque (155 Nm) and the claimed fuel consumption isn't much worse (VW claims 6.6 L/100 km). It costs more, but comes with front fog lamps that distinguish it from the 1.4-Trendline. You can get a 1.6 Comfortline for R185 000. Be mindful of the fact that for not an awful lot more money you can get a much newer, more powerful Mazda2 for R191 800 or a Renault Clio for R209 900 that offers way more specification.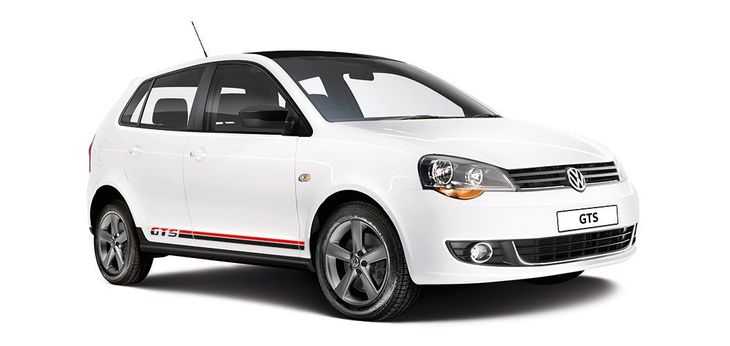 The GT Model has been replaced with the GTS model and is the sportiest-looking model in the Vivo range. There's no performance advantage, but you get sporty-looking detailing in the form of a black-painted roof and black wing mirrors. Inside there's a revised interior that mixes red stitching with a sports pedal cluster. The GTS retails for R197 200.
Need some ground clearance?
If you like the look of a slightly raised hatchback or sometimes roam down a gravel track then the Vivo Maxx is an option. There's a 15 mm raised suspension that'll be a boon on dirt roads but other than that there's no other notable difference.
And now, a van.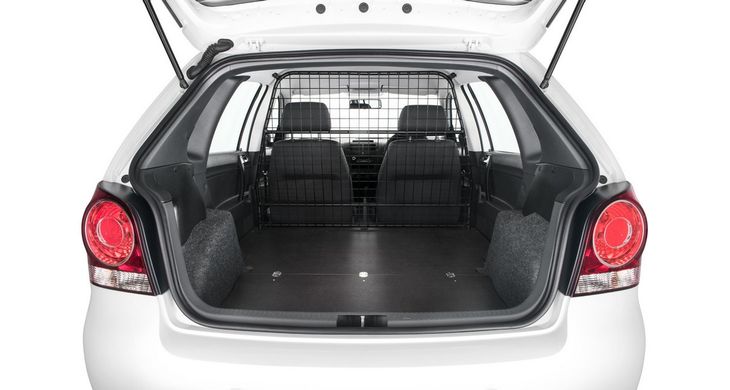 That's right, you can now get a Vivo panel van called the Xpress. The rear seats are removed and the rear of the Vivo is turned into one large load bay. It holds 1 060-litres of space and can withstand 519 kg of weight. It might be tough to move all that weight along as it is specced with the 1.4-litre 55 kW engine. It is classified as a commercial vehicle, so you can claim the VAT back on the R163 700.
Volkswagen Polo Vivo Pricing
For the latest pricing on the Polo Vivo, Click here
Interested in a new Vivo? Volkswagen often runs special on Cars.co.za's New Car Specials Page
Search for second-hand Polo Vivos on Cars.co.za
Want a Volkswagen, but something a little more youthful than a Vivo? Watch our video on the Volkswagen Polo Vivo vs VW up!