Earlier this year, Volkswagen showed a special edition Polo Beats model at the Geneva Motor Show. Local pricing has been announced.
The Volkswagen Polo small hatchback is hugely successful in South Africa and it's consistently in the Top 5 best-selling cars in the country every month, alongside its sibling, the Polo Vivo. The Polo is well-known for its reliability and no-fuss, go-anywhere credentials, making it a popular option for young and older buyers alike. In contrast to its success, there are the nay-sayers who believe the Polo is unexciting, boring and ordinary. Well, the Polo Beats is singing a different tune and the naysayers will just have to fall into tune and groove to the music.
What is the Polo Beats?
Yes, on the face of it, this is a standard Polo, but with a twist. The special edition Polo Beats will certainly appeal to younger, trendy buyers and it's kitted out with various exterior styling features to make it stand out from its Polo siblings. Notable features include a snazzy set of new 16-inch 'Portago' alloy wheels, red side mirrors, dark red tail lights, decorative decals along the skirts as well as a Beats badge on the B-pillar.
The most impressive feature however, is found inside. Beats Electronics, founded by famous American rapper / musician, Dr Dre, has gone to town in the Polo Beats, offering a powerful 300-Watt audio system to keep heads bopping on every drive. The Beats sound system includes an 8-channel amplifier with a digital signal processor and seven high-end speakers including two tweeters in the A-pillars, two woofers in the front doors, two broadband speakers in the rear as well as a subwoofer placed in the spare wheel well in the boot. The Polo Beats is also standard with the composition Media Radio with USB – interface for iPod/iPhone, AUX-in jack, Bluetooth connectivity and App Connect.
If that's not music to your ears then the Polo Beats will also offer other unique interior features including specially designed Beats sports seats and door trims, as well as coloured seatbelts and a leather steering wheel.
What will the Polo Beats cost?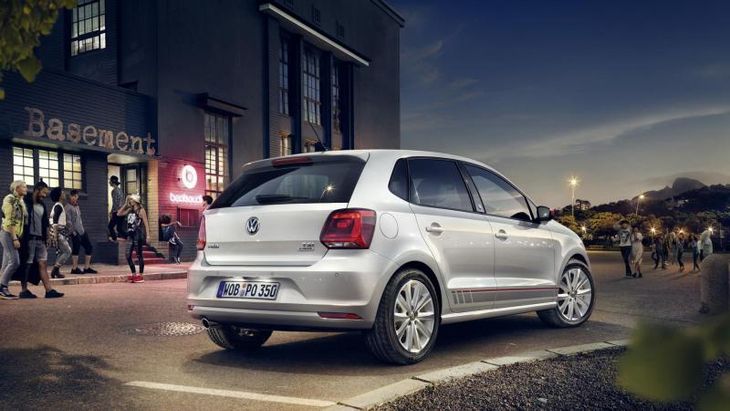 Official pricing has just been confirmed with the Polo Beats being based on the Polo 1.2 TSI Comfortline (R246 700). That means the Polo Beats will offer 66 kW and 160 Nm of torque from its 1.2-litre engine with a claimed fuel consumption figure of 4.9 L/100 km.
Being a special edition model, there's a slight premium on the price tag. The Polo Beats is priced at R260 700. Volkswagen also noted that the up! will also be launched with a Beats model later this year.

Interested in a new Volkswagen Polo? Click here
Looking for a used Volkswagen Polo? Search for one on Cars.co.za