But why? Why even bother with the VW Golf 7.5 when the new sixth-generation Polo (and the fourth-generation here in SA) is so poised and polished? As well as longer, wider, and lower than the outgoing car. Our correspondent James Siddall reports.
This and more my driving partner asked each other as we rolled on Eastern Cape roads during the Polo launch this week. And let it be said that on automotive launches, much of the most insightful, cutting verdicts on the vehicle are passed during these in-car chats.
Indeed, a lot of VW faithful – as well as newcomers to the marque – might ask themselves the same thing when it comes to the perennially popular Polo.
The Golf still has a slight edge in sophistication and space, especially when it comes to the performance versions (GTI and R), although a fire-cracking Polo 2.0 GTI 147 kW DSG is set to hit the market around March this year. And like all world's right-hand drive Polos, it will be built at the Uitenhage plant – where VWSA has invested R6.1 billion since 2015.
But back to the Polo just launched.
It's based on VW's tip-top MQB platform, and as just mentioned it's quite a bit bigger as well as a little lower. Figure on a length of 4 053 mm (up by 81 mm), and a wheelbase of 2 548 mm (up by 92 mm). Boot volume, meanwhile, has swelled from 280 to 350 litres.
All of which gives this baby extra presence and poise, plus gravitas too. Add in shorter overhangs, the fact that it's a more "masculine" car as VW puts it, and fresh styling, and you have a package that wrenches retinas way more than the outgoing car.
To burgle a bit from the press release, "the C-pillar in particular, which is now designed to reach forward more and is precisely sculpted, makes the car dynamic and appear to lunge forward, even when stationary."
That's no hyperbole: this machine has an edginess and athleticism to it, and if the previous Polo had a bit of a cult following, you can double that for the new one.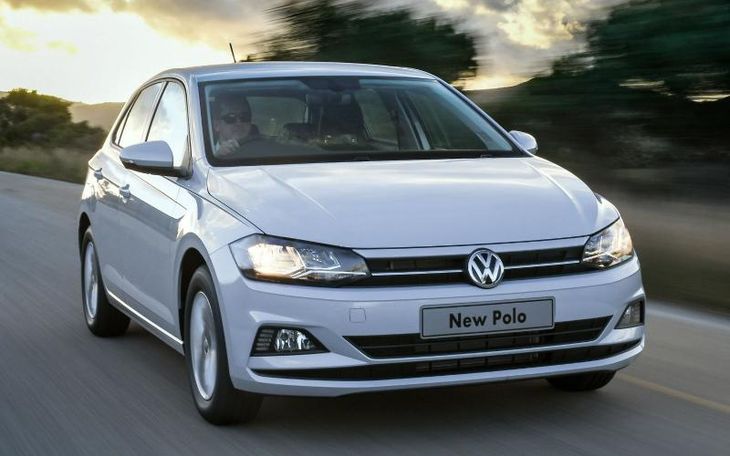 Big news under the hood – to use an Americanism that inexplicably sounds cooler than "bonnet" – is that that the current range is powered exclusively by a three-cylinder 1.0 TSI mill. At least until the GTI smokes onto the scene.
Now South Africans seem to be slowly embracing the concept of small, punchy, perky motors, and losing that dated infatuation with the "there ain't no replacement for displacement" maxim – which frankly carries the faintest whiff of fragile masculinity to it. Good thing too.
With five models in the range, this little motor can be had in two states of tune: 70 kW and 85 kW.
The first reaches peak output at 5 000 rpm, and pumps out 175 Nm at 2 000 rpm. This will scuttle the Polo from rest to 100km/h in 10.8 seconds. Top trot is 187 kph. The same as the first Golf GTI, as VW points out.
You can have your 70 kW Polo with a six-speed manual or an optional seven-speed DSG, both of which turn in the same figures. But if you can stretch to it, it's the slick, smooth, self-shifting DSG you want.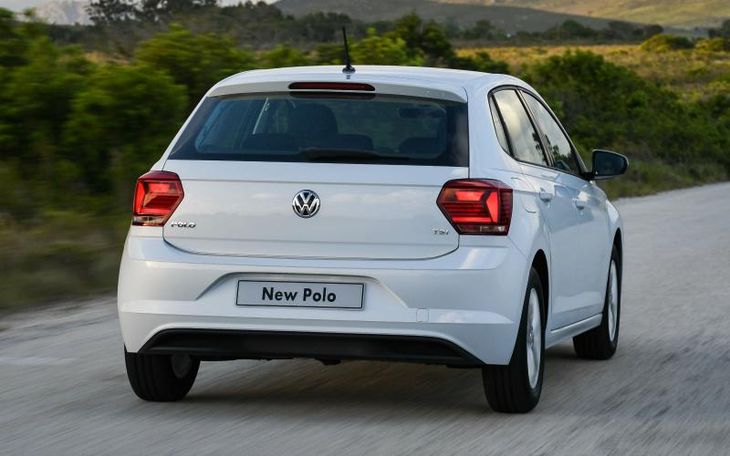 Without indulging in a tiring treatise on two-pedal versus manual motoring, the notion of stirring gears yourself now seems curiously dated and inexplicably redolent of old, oil-leaking roadsters tooling down pollen-spattered lanes on an eternal summer's day.
Claimed fuel consumption for the manual is an oil-unfriendly 4.5 litres per 100km in the combined cycle, and 4.7 for the DSG, while you can get this car in Trendline and Comfortline spec, more of which in a second.
The 85 kW motor, meanwhile, also hits peak output at 5 000 rpm, and bangs down 200 Nm at 2 000 rpm, and provides punch across the range, plus huge driveability – especially with the DSG 'box. Indeed, a previous automotive generation, unschooled in downsizing, would likely step into this machine and be astounded that a tiddly little one-litre provides such urge.
As for my driving partner and I, gobbling up the roads on a route that took us from PE to Uitenhage, we asked each other – repeatedly – whether there is any call for more power, punch, near-perfect ride quality, and refinement. With the answer being, "No, probably not." But never mind quantifiable concerns.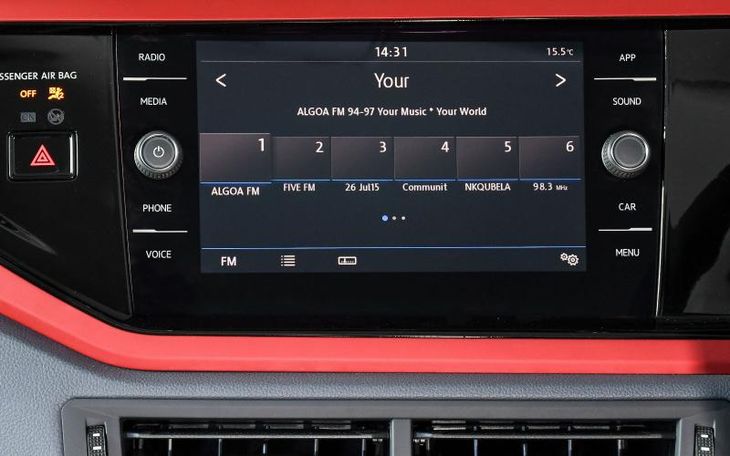 For me, the Polo's biggest coup is that it has now been so convincingly elevated to a premium category. Fit, finish, subjective build quality, the high-grade of materials used, and all those good things elevate this car to the premium level. Add in tip-top perceived build quality, plus brilliant fit and finish, and you have a top-drawer product. That "P" word once more comes to mind, in fact.
And speaking of premium, you can have your Polo in one of three spec levels: Trendline, Comfortline, and Highline, while the sound generation can also opt for the Polo beats. This baby packs, among other things, a crystalline 300-watt sound system plus visual flashes.
As for equipment levels, well, even the base Trendline comes standard with assistance systems such as the Automatic Post-Collision Braking System as well as LED daytime running lights, and front and rear curtain airbags. Front electric windows, Composition Colour infotainment system with four speakers, and a Connectivity Package featuring Bluetooth and USB also come as standard.
Move up to Comfortline, and you also get the likes of Multi-function Display "Plus", the Composition Colour infotainment system with six speakers, leather multi-function steering wheel, Driver Alert System, and front and rear electric windows.
As for Highline vehicles, meanwhile, you can add to the mix the Composition Media infotainment system, App Connect, Voice Control, Sport seats, Cruise Control with speed limiter, and white LED ambient lighting (front doors and instrument panel).
But that's not all, folks. There's a long and tempting list of optional extras to choose from, among them Golf-class niceties such as high-intensity full-LED headlights, and one of the largest panoramic sunroofs in its class (the opening is 10mm wider and 20mm longer than before).
Plus with the available array of trim lines, colours, interiors, wheels, and optional features, you can practically spec your own unique Polo. All of which will very probably leaving you asking the same questions that posed themselves to my driving partner and I: do you really need more? And do you really need a Golf, as class-defining as it is?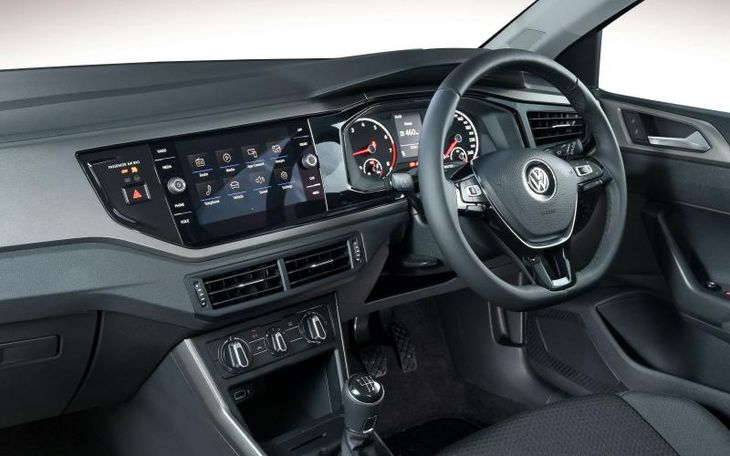 New Volkswagen Polo – prices in SA (January 2018)
1.0 TSI 70 kW Trendline R235 900
1.0 TSI 70 kW Comfortline R264 700
1.0 TSI 70 kW Comfortline DSG R280 700
1.0 TSI 85 kW Highline R286 200
1.0 TSI 85 kW Highline DSG R302 200
All Polo derivatives come standard with a 3-year/45 000 km service plan. a 3-year/120 000 km mechanical- and 6-year anti-corrosion warranties.
Related content
Interested in buying a Polo?