Volkswagen revealed its new Nivus compact crossover last month and the model is now going into production.
Volkswagen's Anchieta plant in Brazil is where the new Nivus is being produced for the Latin American market as well as for Europe. In fact, it's the first time that a Volkswagen product built in Brazil will be offered in Europe. Production is also expected to start in 2021 at VW's Pamplona plant.
The Nivus is underpinned by the same A0 MQB platform that produces the popular Polo which is also built in both Anchieta and Pamplona (which also produces the T-Cross).
An interesting fact about the Nivus is that it was developed using virtual and augmented reality which meant that there was no need for Volkswagen to build a prototype which is a typical practice in car production.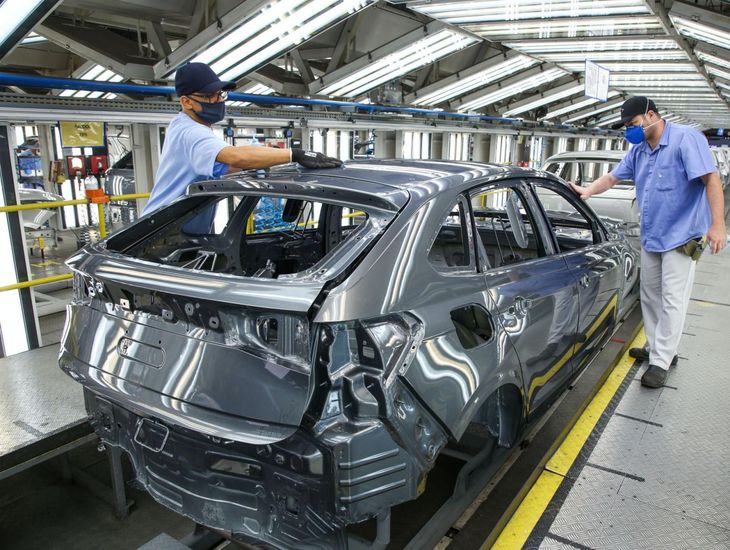 The Nivus is destined for left-hand-drive markets and will therefore not be offered in South Africa.
"Today we start production of the VW Nivus and we are the first of the VW Group to develop a 100% digital project. As a result, we reduced the project time by 10 months, by performing tests and validations virtually, and made the processes more efficient and with significant cost savings, " said Pablo Di Si, Volkswagen president and CEO for Latin America.
Volkswagen's Anchieta plant was upgraded to accommodate the production of the new Nivus and the facility was expanded by some 24 000 m² along with the acquisition of a wide range of new equipment including 90 state-of-the-art robots and a new large-scale press.
The Volkswagen Nivus is powered by the 1.0-litre turbocharged 3-cylinder motor with 95 kW and 200 Nm. This engine is mated to a 6-speed automatic transmission. In terms of safety spec, it boasts 6 airbags and adaptive cruise control, as well as autonomous emergency braking with pedestrian detection. In terms of features, it has what Volkswagen calls "VW Play", which is an infotainment system designed specifically for the Latin American market. This system features Android Auto and Apple CarPlay, as well as a 10gb hard drive to store content.
The Volkswagen Nivus is not destined for South Africa as it's only produced in left-hand-drive, for now...
Buy a Volkswagen on Cars.co.za
Related Content
Volkswagen Reveals Nivus Compact SUV