Volkswagen is inching closer to the reveal and launch of its new all-electric ID.3 hatchback and the range options have now been confirmed. Pre-booking has also opened for select European countries.
The ID.3 (previously known as ID.) will be the first compact all-electric car in the ID. family which will also include other electric models such as the ID.Crozz, ID.Vizzion and ID.Roomzz.
The ID.3, which denotes the compact segment and the third major chapter of significant importance in the history of Volkswagen (following Beetle and Golf), is expected to be fully revealed later this year at the Frankfurt Motor Show in September before going on sale in 2020.
Production is expected to start towards the end of 2019 with 100 000 units expected annually.
The ID.3 will be built on an all-new MEB (Modular Electric Matrix) platform and will be similarly-sized to a Golf. It's an important model for Volkswagen as it intends to make electric mobility more accessible. Electric cars are generally very expensive and Volkswagen wants the ID.3 hatchback to be more affordable for more people worldwide. The ID.3 is expected to be similarly priced to a Golf diesel which currently retails for R529 200 in South Africa. Think of it as the electric car for the masses…
Electric Range Confirmed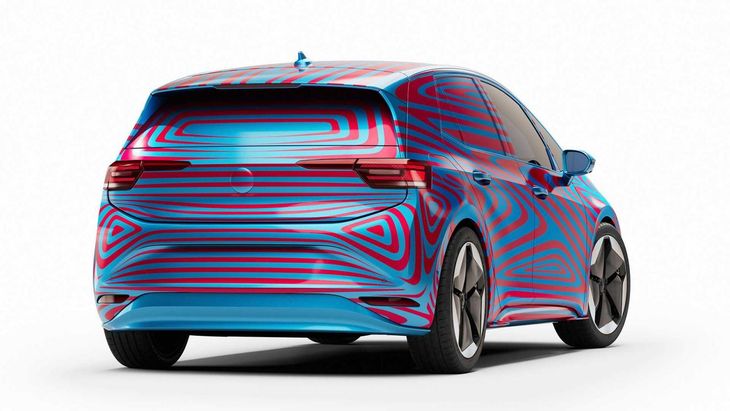 The ID.3 hatchback will offer range between 330 and 550 km.
While official details will be revealed at the Frankfurt Motor Show later this year, you can expect a rear-mounted 150 kW electric motor to power the ID.3. There will also be 3 range options to choose from including 330 km (25 kWh), 420 km (58 kWh) and 550 km (77 kWh) according to the WLTP standard. The ID.3 will also offer rapid charging with at least 125 kW DC charging capability.
Volkswagen has opened pre-booking for the ID.3 (29 European markets) and will be offering an ID.3 1st Special Edition which will be limited to 30 000 units and will be fitted with high-performance equipment including the medium size battery with 420 km range.
The ID.3 hatchback was in South Africa earlier this year conducting testing but it's not yet clear if or when it will arrive in South Africa. We will keep you updated as soon as more information becomes available.
Buy a new or used Volkswagen on Cars.co.za
Related Content
Volkswagen tests new ID electric car in SA
ID Crozz II Concept expands Volkswagen's electric plans
Volkswagen Resurrects Beach Buggy