The 7.5-generation Volkswagen Golf R has not been put out to pasture yet… Volkswagen is releasing a Final Edition, of which a limited number will be available in a choice of three eye-catching (and, ostensibly, hand-painted) exterior finishes straight from the factory.
In August 2019, Cars.co.za quoted a report from Motor Authority that suggested the production run of the current-generation Golf R had come to an end. After all, the Golf 8 GTI is set to make its public debut at the upcoming Geneva Show before spearheading the range's arrival in South Africa near the end of 2020. In the meantime, the Golf R remains very much alive on our price list and, in some markets, Volkswagen is readying to launch a Final Edition version of the flagship Golf derivative around mid-year.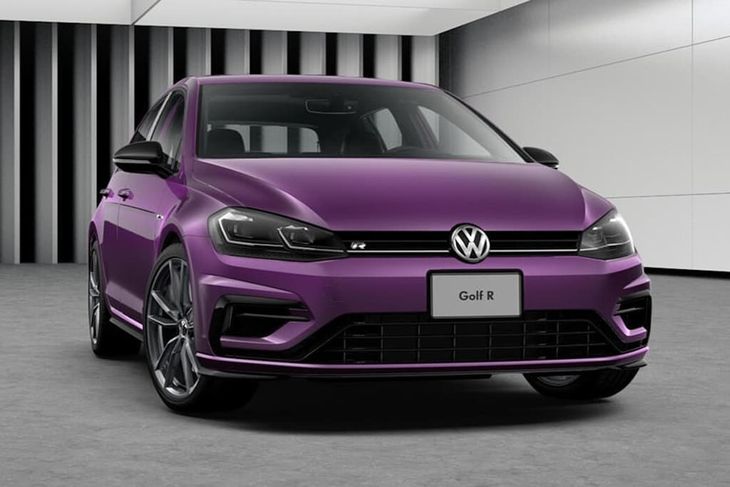 Violet Touch Pearlescent.
The Golf R is renowned for its accessible performance and giant-slaying capability; it's been featured in many of our articles and videos. Packing a 2.0-litre turbocharged 4-pot with 228 kW and 400 Nm, allied with a quick-shifting transmission and all-wheel drive, the Golf R positively catapults off the line. Given its claimed a 0-100 kph time of 4.6 seconds, we can imagine many bigger, more prestigious vehicles have been embarrassed by the R's visceral performance.
However, the Golf 8-iteration of the R is not expected to be released until 2021 and, until then, Volkswagen is offering fans of the flagship Golf derivative this: the Golf R Final Edition, which is mechanically similar to the current derivative, but it does have a specification all of its own. Read on...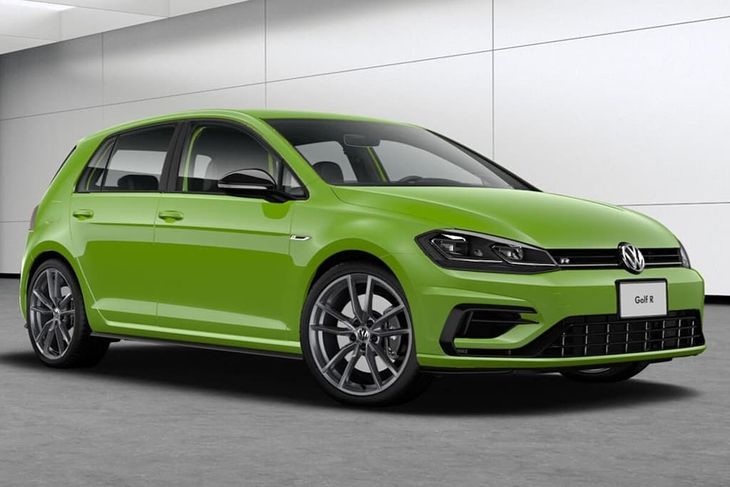 The evocatively-named ​Viper Green Metallic finish.
Available in Pure White, Lapiz Blue and Deep Black exterior finishes as standard, the Golf R Final Edition comes shod with 19-inch Pretoria black alloy wheels and adorned with gloss black door mirrors, dark-tinted rear side and rear screen glass and a unique R Final Edition badge. Inside, the desirable run-out derivative is trimmed in carbon-nappa leather and features a Dynaudio premium audio system. All of that comes on top of the car's already extensive standard spec: only a panoramic sunroof is an extra-cost option.
But for those who want even more exclusivity, Volkswagen offers something quite special. As a volume manufacturer, the brand doesn't usually offer bespoke exterior finishes as super-luxury brands do for their cars; BMW and Mercedes-Benz have only dipped their toes in that market with their respective optional Frozen and Magno matte finishes.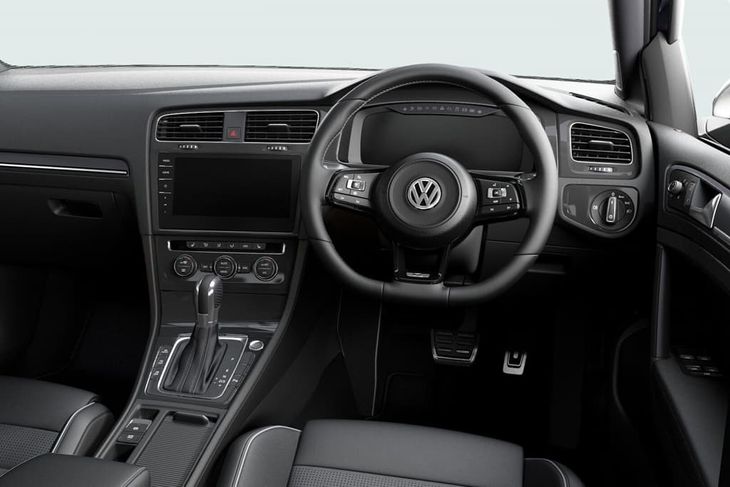 The interior of the Golf R Final Edition comes equipped with virtually everything a Golf 7.5 can offer.
However, some Golf R Final Edition customers will be able to order their cars in a choice of 3 limited colour options: Victory Blue, Viper Green Metallic (reminiscent of the almost luminescent hue offered on the discontinued Scirocco R) and Violet Touch Pearlescent. The finishes are said to be applied to the cars "by hand", independent of the assembly line.
Volkswagen reportedly first made these finishes available as part of a Spektrum Program palette for 2019 model-year models in the States, but the cost of specifying the Golf R Final Edition in any of those 3 hues should be relatively nominal by comparison… Availability will be key, however. The special colours may only be offered on up to a third of a market's consignment, as is the case with the Australian market (150 out of 450 units), for example.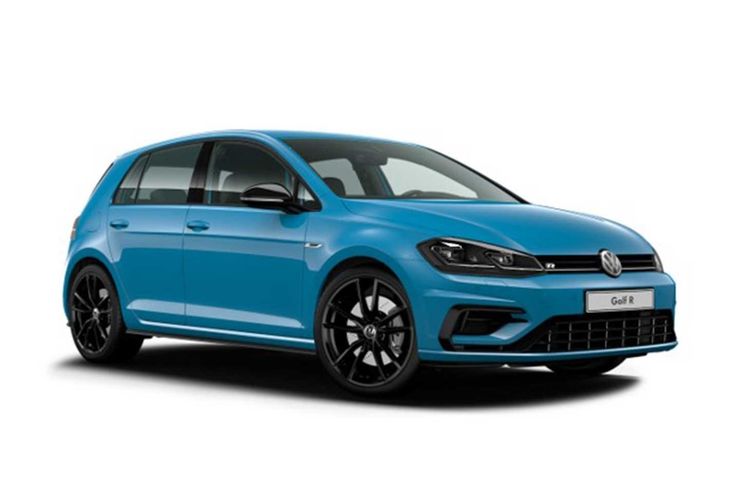 If victory could be expressed in colour, it would be blue: Victory Blue.
Volkswagen SA has not indicated whether it will be allocated units of the Final Edition to offer through its dealer network. However, the Golf 7.5 will remain on sale for much of 2020 and it's not inconceivable that special edition "run-out" versions of the GTI and R might appear on the market. Could the Golf R Final Edition find (even more) traction?
Related content:
VW Gives an Extra 15 kW to Golf R
Volkswagen Golf R (2017) Quick Review
Volkswagen Golf R + GTD (2017) Launch Review
VW Golf R - More Power + Titanium Exhaust - How Does it Sound?