Rhino poaching is a major problem across South Africa (and Africa in general) and Volkswagen is backing initiatives to curb poaching in hot-spots around the country. Gero Lilleike recently spent a day with Volkswagen Commercial Vehicles and the Wilderness Foundation Africa to experience their anti-rhino poaching efforts and to learn (and share) more about the plight of this endangered species. Read on...
Many people are aware of the ongoing threat of poaching on wildlife populations, but at the same time, many people aren't. Poaching is widespread, whether it be poaching rhino, elephant, pangolin, gorilla or dolphins, to name just a handful, and phenomenal efforts are currently being actioned to curb poaching and save animal populations from being wiped off the face of the earth forever.
With the proliferation of frivolous information spewing into the public domain via social media on a daily basis, we are often so overwhelmed that inaction becomes the default because we feel that there is nothing we can do to help. We could never be more wrong... As a result, we lose focus on issues that are critically important and deserving of ongoing public attention and rhino poaching is an issue that deserves your continuous attention and support.
Rhino poaching statistics are horrific and while 2019 stats have yet to be released, a total of 7 720 rhino have been poached since 2010 and that number is constantly growing. Up to 3 rhinos are poached every single day. Just think about that for a second…
These animals are senselessly killed for their horns (the horns are brutally hacked from the rhino's head) which are then smuggled to markets in the East. It's believed that up to 90% of rhino horn ends up in Vietnam before being distributed to other markets such as China, where they are falsely used for 'medicinal purposes' or as a symbol of wealth.
The Power of Partnerships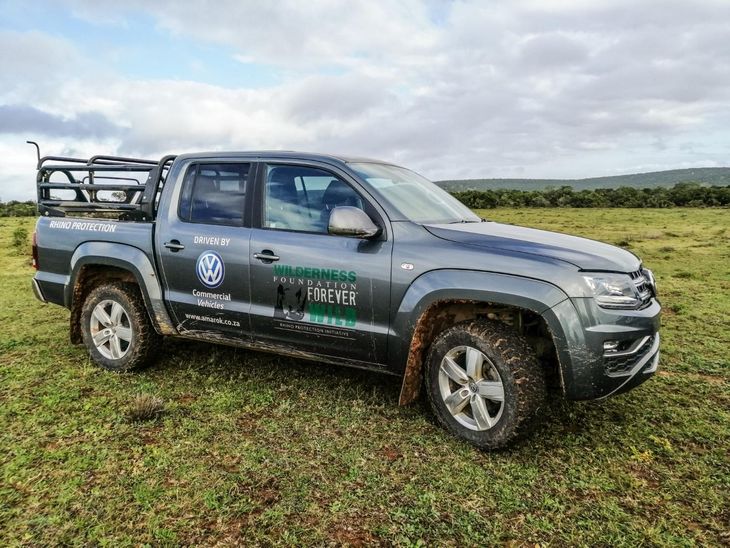 A fleet of 4x4 Amaroks provides on-the-ground support for anti-poaching efforts while also being suitably capable to tackle tough terrain.
Rhino poaching and the rhino horn trade is complex and multi-faceted but Volkswagen Commercial Vehicles and the Wilderness Foundation Africa have formed a powerful partnership (since 2011) in an effort to tackle poaching with a progressive, hands-on approach.
Under the Forever Wild Rhino initiative, the partnership is able to provide logistical and operational support for conservation and law enforcement responsible for rhino security and management while also driving public awareness and implementing a rhino horn demand reduction campaign in Vietnam itself.
The Forever Wild Rhino initiative is also engaged in vital activities such as vehicle support, rhino rescue support, dog support, air support, intelligence gathering and specialist support, rhino syndicate investigations and DNA collection.
Volkswagen Commercial Vehicles is committed to a R2-million annual sponsorship which includes 6 Amarok bakkies that are being put to work in rhino poaching hot spots in areas such as Kwa-Zulu Natal, Mpumalanga, North West, Eastern Cape and Western Cape. More so, these Amaroks have already clocked well over 1-million kilometres in serving anti-poaching efforts across the country.
Watch our video review of the Volkswagen Amarok 3.0 V6
Saving Rhinos - On The Ground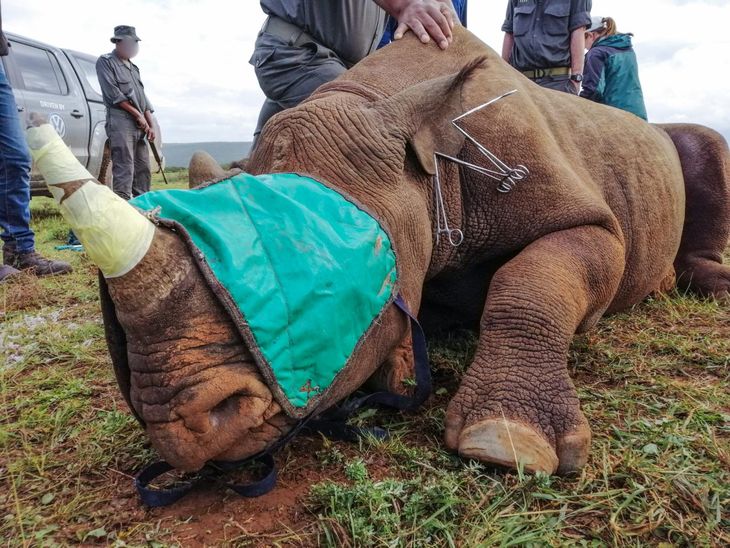 Rhino and general wildlife protection is a costly exercise to maintain and action from the public can go a long way to save endangered species.
A small group of media representatives had the privilege of experiencing what happens behind the scenes of an anti-poaching operation. Excitement filled the cold winter air as the Wilderness Foundation rhino protection crew prepared for a long day of hard but important work in the bush.
With the ground crew, Amaroks and a helicopter ready for action, the team set off into the bush in search for specific rhino individuals that would be sedated to undergo a series of procedures to assist officials in identifying and tracking them in the wild.
The Amarok is the perfect vehicle for this particular application. The terrain can be both incredibly challenging and unpredictable and reliable and consistent 4x4 ability is therefore invaluable in conducting this kind of work.
It wasn't long before a young, 15-month-old rhino cow was successfully sedated from the helicopter and the Amaroks had to thunder through the bush at speed to get to the young rhino quickly. Once on the scene, the team got to work with methodical precision and care. DNA and blood samples were taken and the ears were notched for easy identification. A transmitter was also installed into the horn so that the rhino can be easily tracked and monitored.
With final measurements taken and work completed, the antidote was administered and the rhino soon awoke from its slumber, dazed and confused, before running back into the wild with a bit of a hangover. We soon tracked and sedated another rhino, this time a larger adult bull. The operation was a huge success!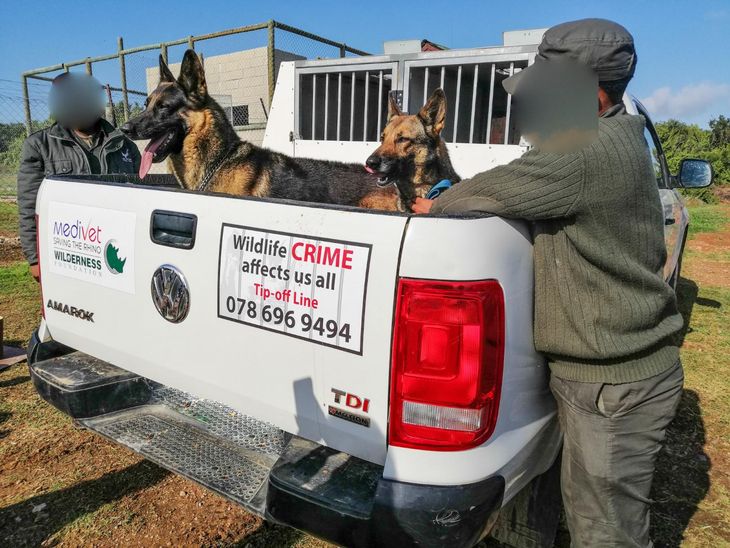 Highly-trained dogs are able to assist police and anti-poaching officials in apprehending poachers and assisting at rhino poaching crime scenes.
Later in the day, we also met 2 very special dogs that form an integral part of the anti-poaching team. These cold-scent dogs are incredibly clever and highly-trained to assist in the prevention of rhino poaching but also to help police and anti-poaching officials at poaching crime scenes.

Continuous rhino protection, as you can imagine, is incredibly expensive to maintain and any form or size of funding or donation goes a long way to ensure that the rhino poaching crisis does not lead to the extinction of these precious animals.
If you wish to contribute towards protecting rhinos for future generations then head on over to the Wilderness Foundation Africa website to support this critically important initiative. The rhinos will thank you...
Buy a new or used Volkswagen Amarok on Cars.co.za
Related Content
Volkswagen Amarok 3.0 V6 TDI Highline Plus (2017) Review [with Video]
Volkswagen Amarok Boosted By ABT
Cars.co.za Wins Spirit of Amarok Media Challenge
Most Powerful Double-Cab Bakkies in SA