This rare racer from the '30s didn't have a particularly happy outing in South Africa in its heyday, but could it make a return to local shores?
Bonham's is about to offer this Alfa Romeo P3 Tipo B Monoposto at auction at the Goodwood Festival of Speed this weekend, with an invitation to the new owner to return the car to South Africa in November for the South African Historic Grand Prix Festival in East London. When the car previously raced in the SAGP in 1936, it didn't have a happy outcome...
The 1936 South African Grand Prix in East London was only the second such event and drew some pretty exotic machinery, including 2 Bugatti Type 59s, a Type 35 Bugatti that would win the race in the hands of Dr. Mario Massacurati, an Alfa Romeo 8C Monza, Maserati 8CM, and this car: Richard Shuttleworth's then 1-year old Alfa Romeo P3 Tipo B Monoposto.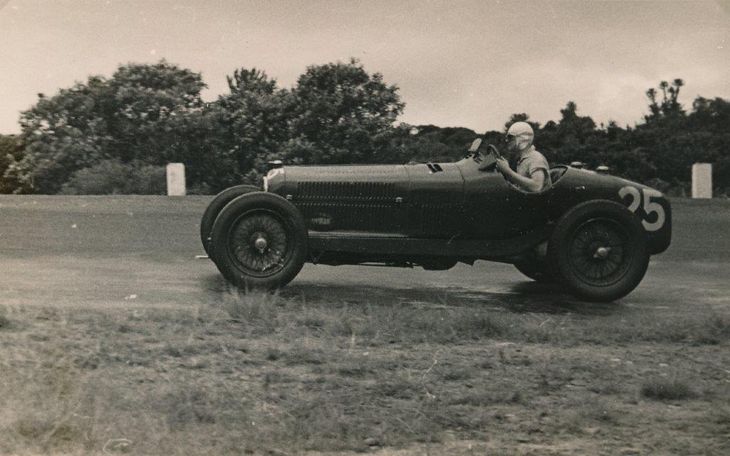 Richard Shuttleworth in the Alfa Romeo P3 at East London in 1936 just before his high-speed accident.
Photo credit: Frank Hoal Collection
In those days, the Alfa was a cutting-edge racer: a straight 8-cylinder twin overhead cam-twin supercharged engine, split differentials at the back, and single-seat configuration, the latter extremely rare at the time. Weighing just 750kg, it was also very fast. Alfa Romeo built just 12 of these grand prix machines in 1934, but this particular Monoposto was a thirteenth car built by Scuderia Ferrari and supplied to Shuttleworth for the 1935 racing season.
Shuttleworth won the inaugural Donington Grand Prix in a busy season of racing and hillclimbing before heading down to South Africa. The second SAGP was run over 18 laps on the 12-mile Prince George Circuit in East London. It didn't end well for Shuttleworth. Travelling at high speed on the coastal section, a gale-force crosswind gusting off the ocean caused Shuttleworth to lose control of the Alfa. The car somersaulted and Shuttleworth was thrown out to sustain serious head and leg injuries.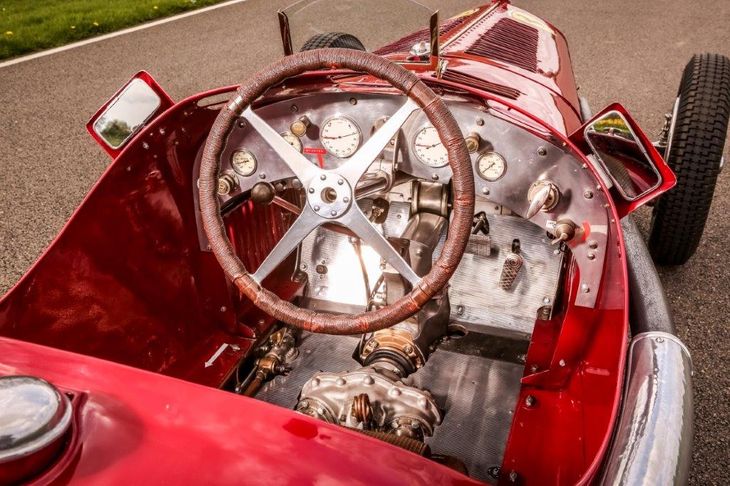 The P3 Monoposto was the first genuine single-seat racing car. Shuttleworth's car is a Tipo B.
Fellow entrants contacted the country's then leading head-injury specialist, 1 200km away in Johannesburg, who chartered an aircraft for himself, his assistants and equipment, and set off for East London to attend to the unconscious Shuttleworth. The doctor eventually arrived in East London by car after his plane developed engine trouble and had to land en route. He successful brought Shuttleworth round for the first time since his crash. Shuttleworth only returned to England 4 months later and would never race again.
Shuttleworth had his crash-damaged Alfa returned from South Africa to the Scuderia Ferrari workshops in Modena, Italy where he had it rebuilt during the winter of 1938-39. Now it is on offer again and would be a stunning addition to any car collection. With a little bit of luck, it could even be seen on our shores again...
SA Historic GP Festival 2018
The South African Historic Grand Prix Festival has assembled nearly 20 pre-war cars from 25 November to 2 December, including some of the actual grand prix cars that raced in East London between 1934 and 1939. One can only hope that Shuttleworth's Alfa Romeo P3 might also return to the Indian Ocean circuit, hopefully without the drama.
Get your tickets early for this momentous event and experience some of the most valuable racing cars in the world first hand. Tickets are available at www.sahistoricgp.com and you can follow the event on Facebook – SA Historic Grand Prix Festival.
You may also be interested in
108 years of Alfa Romeo: 10 of its greatest (gallery)
Italian cars dominate at glamorous Villa D'Este
Porsche Centre Cape Town gains Classic Status
Interested in buying a new / used Alfa Romeo?
Find one on Cars.co.za today by clicking here