Lexus has taken the covers off of its flagship luxury sedan. Here's all you need to know about the updated Lexus LS.
The updated Lexus LS will be hitting Japanese showrooms late in 2020 and we expect the new model to make landfall in SA in 2021. The LS has quite a track record, selling over 870 000 units in more than 90 countries. It's a rival to the Mercedes-Benz S-Class and BMW 7-Series. So what's new?
Visually, not much, but we can spot a slightly altered front bumper, new headlights and taillights. Lexus says there are some new wheel designs too. The Japanese brand claims its engineers have focused on the comfort levels and refinement, as well as some dynamic improvements. There's also a new adaptive variable suspension tweak that Lexus claims will improve ride quality even further. Lexus has also introduced something called Teammate which offers the latest in driving assist tech. On the exterior, Lexus has thrown in a new colour called Gin-ei Luster.
The cabin gains a new 12-inch touchscreen infotainment system and it features Apple CarPlay and Android Auto connectivity. There's also a new digital rearview mirror and some trim adjustments to the seats.
In terms of powertrain, there's a hybrid version and a biturbo 3.5-litre V6 which are carried over, but Lexus says the motor now has improved initial engine torque and greater acceleration response, while the 10-speed auto gearbox now features improved shift timing and a wider acceleration range for each gear. For the record, this motor produces 310 kW and 600 Nm.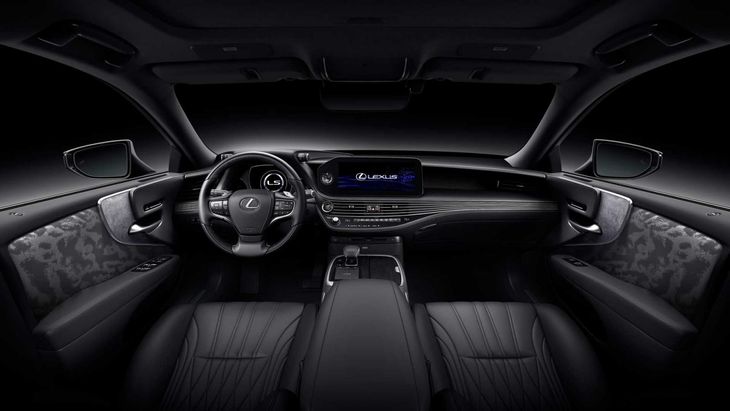 Further Reading