Just last week leaked images of the facelifted Navara surfaced, which will soon go into production at Nissan's Rosslyn assembly plant. Now, a few more images have emerged showing some new features.
The first leaked image came from a Thai motoring 'site, showing Nissan's double cab with a bold (almost square) chrome-trimmed grille inspired by that of the Japanese brand's North American pick-up, the Titan.
Now that the Nissan Navara/Mercededes-Benz X-Class joint-venture has come to a premature end (Benz decided to cut its losses/terminate its bakkie programme after failing to gain a substantial foothold in the top-end pick-up market), the Japanese brand will close the bakkies' Spanish production facility in December. The unfortunate closure has strengthened South Africa's position in Nissan's global value chain, however. The firm has invested around R3 billion to upgrade its Rosslyn plant to build the Navara, which was launched globally in 2014. The upgrade is likely to come online in late 2020 or early 2021 and the plant will produce up to 30 000 Navaras a year. Four hundred new jobs will be created as a result of the investment, as well as 800 jobs in the larger value chain.
The latest images, which you can view in the gallery above, show the Navara (also called the Frontier in some markets) with new quad-LED headlights as well as a boomerang daytime running lights. The new images appear to portray a top-sep Warrior derivative. A few other images, which appear to be from marketing material, have also surfaced on the Cars Secrets Instagram page.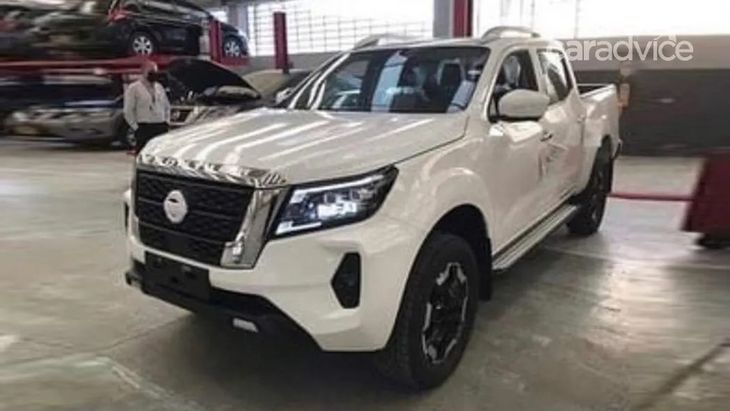 Picture credit: Caradvice.com.au
Whereas the Navara was launched overseas 6 years ago, it only reached the South African market in 2017, so to many South African eyes it still looks relatively new. However, a facelift is most definitely around the corner – last month our spy photographer shot these images of a heavily cladded Navara, which certainly foreshadowed the robust frontal styling cues revealed in the image posted by Headlight Magazine, especially the chunky chrome-look grille surround that extends into the leading edge of the bonnet. Also note the upright arrow-point side air intakes and protruding chin spoiler.
Nissan will need to pull out all the stops to keep its D23-series Navara competitive, because 2021 and 2022 are going to be busy for the bakkie market. The facelifted Toyota Hilux has been released and 2021 will welcome the new Mazda BT-50 and GWM P Series (among others). The new Isuzu D-Max will arrive in 2022 and possibly the next-gen Ford Ranger and Volkswagen Amarok as well.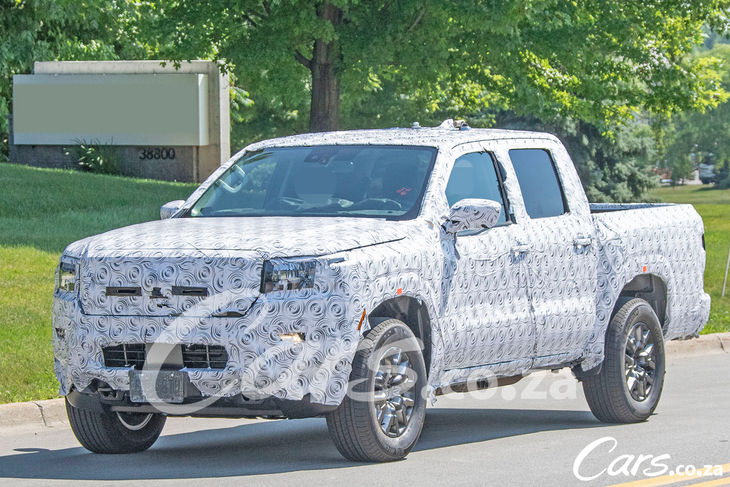 Picture credit: S. Baldauf/SB-Medien.
In 2019, Nissan launched liberally-equipped Stealth derivatives (imported-, not locally produced, units) in South Africa and the firm has been making detail improvements to its bakkie, but mostly under the skin. According to a recent report, the next update will incorporate updates from the now-defunct X-Class, which has led to rumours than the newcomer might accommodate a bigger motor too...
The updated Navara is also said to offer higher-quality finishes, improved occupant comfort and connectivity options such as a more premium infotainment system that's compatible with Apple Carplay and Android Auto. Our photographers also managed to get a snap of the cabin, showing that new infotainment setup. We can see a large infotainment screen, as well as controls for climate control and heated seats. As it stands, the current Navara features a smallish infotainment screen and doesn't look as premium as the spy shot cabin below, so the upgrades will be welcome.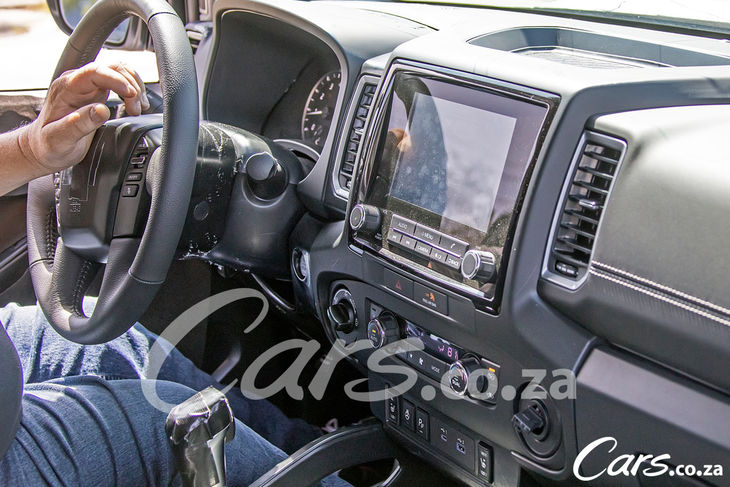 Picture credit: S. Baldauf/SB-Medien.
Nissan Navara Specs & Prices in South Africa
Nissan's current special deals on new vehicles
Further Reading
Navara to get X-Class Upgrades
More Nissan Navara production could be heading to SA
Nissan Navara Off-Roader AT32 Revealed