BMW has released a teaser image of its forthcoming BMW M4 GT3 racer which also hints at what to expect from the road-going production version.
The next-generation BMW M4 Coupe is currently in development and it will also spawn the racing M4 GT3 car teased in the image above. While the M4 GT3 will undoubtedly feature aggressive styling, this teaser image does, however, have us wondering what the bottom half of the car will look like…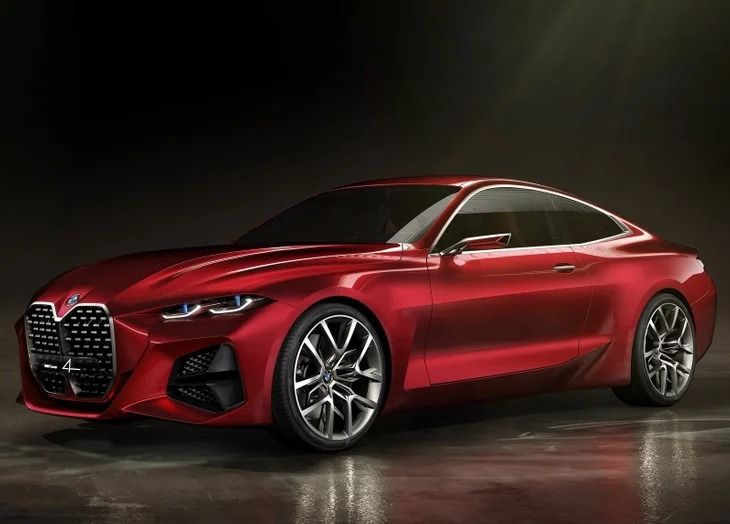 The BMW Concept 4 has a huge grille, but will the next M4 wear it?
Earlier this year BMW showed its Concept 4 which previews the design direction of the new 4 Series. Needless to say, the gigantic grille seen on the Concept 4 has caused a stink all over the world and divided opinion, with many people questioning BMW's current obsession with this large grille design which also plagues other new models in BMW's stable such as the X7 and 7-Series.
Will the new M4 also feature an oversize kidney grille? Based on this teaser image, we think so, but just how big remains to be seen.
What we do know is that the new M4 will be powered by the same turbocharged 3.0-litre 6-cylinder engine which is found in the X3 M and X4 M and according to BMW, it will be tuned to deliver over 500 hp or 373 kW. Styling aside, the new M4 coupe and its convertible sibling should offer impressive performance.
We will keep you updated as soon as more information becomes available. The BMW M3/M4 are expected to be revealed towards the end of 2020, with a market introduction scheduled for 2021.
Related Content
The BMW M4 Video We Never Published - Flashback Friday (2014)