Toyota South Africa, Vodacom Business and Altron have partnered up to launch a mobile phone application that allows every new Toyota to become a mobile hotspot. And there's more... free data!
As of Thursday 29 October 2019, all Toyota and Lexus models sold in South Africa will come standard with in-car Wi-Fi, and various other connectivity features. This makes Toyota SA the first manufacturer in South Africa to offer a mobile app that is fully integrated with manufacturer and dealer systems. The app has various features that range from the ability to book services at your local dealer to check your vehicle's battery health. The system is called Toyota Connect and will be integrated into the existing MyToyota App which was first launched in 2014.
No more telephone bookings
The new system allows owners to book services via the app and secure time slots at a specific branch. Users can even select a specific technician to work on the car, all via the app, and all in real-time. The system comes with a logbook facility that automatically saves a digital log of the cars mileage and service history for tax purposes. As an added safety feature, users will have roadside assistance and built-in impact detection.
What most people are talking about though, is the fact that a new Toyota or Lexus can now effectively be a mobile hotspot for its passengers. The system can be activated via the app and as a once-off, users receive 15GB of free data. Customers can then choose to top up via Toyota Connect or their banking app. This is a huge step forward for the average South African who can now access the internet and download movies or podcasts via the car.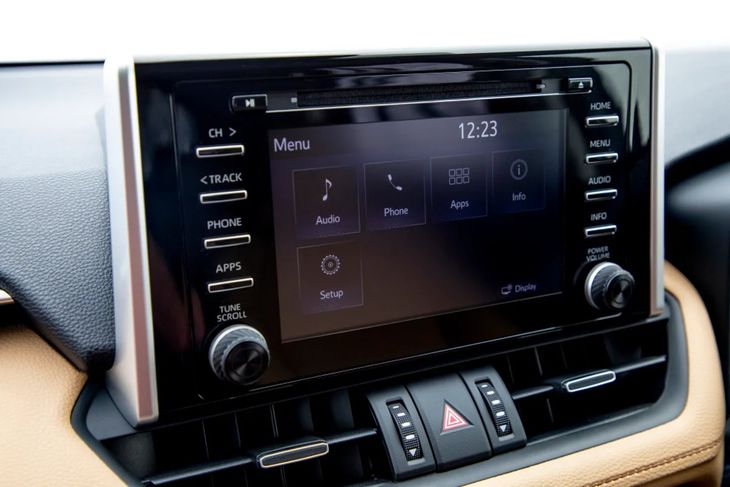 Toyota's built-in app suite now comes with data that can be topped up like a normal cell phone.
For the moment, the data costs still remain as high as ever but when Vodacom Chief Officer William Mzimba was asked about the current, prohibitive data costs, he said that this is just the start of the relationship and more cost-effective, packages will be on offer in the coming months. He also added: "We're witnessing an increasing number of car buyers ranking in-car technology as important as vehicle performance. They want their cars to be safe, efficient, better equipped and fun. By connecting people to platforms that will manage the complexity of streaming music from the cloud, real-time traffic information and personalized roadside assistance, we can meet these growing demands."
Altron, specialists in vehicle tracking provided the technology for the system to operate on, calling upon years of experience in the vehicle tracking space. It was however emphasized that vehicle tracking is not the function of this system, however, the knowledge acquired by Altron over the years has proven invaluable in providing a platform for the technology to run on.
When asked about the partnership, Toyota CEO, Andrew Kirby said the following: "This is just the start of an exciting journey. We are thrilled about the imminent addition of benefits such as license renewal, which will allow Toyota Connect users the ability to renew their vehicle license disc via the technology and have it delivered to their address of choice."
Related Content
Toyota RAV4 (2019) Video Review