Toyota has filed a GR patent for its Corolla, fuelling rumours that the high-performance hatchback will be put into production.
The patent was filed in Australia as GR Corolla and it's likely that the rival for the Volkswagen Golf GTI, Hyundai i30N and Renault Megane RS280 will be produced. Many online pundits say it's some way away from the light of day, with an estimated reveal and launch in 2023.
The big question which everyone is asking, is what engine will it have? Given Toyota's efficiency and thriftiness, we're expecting to see a shared engine. Toyota's new TNGA platform is already shared by many products like the Corolla, RAV4 and Yaris, and we've praised it for its refinement and handling characteristics. Even in base-spec, the manual gearbox and 1.2-litre turbo Corolla hatch is generally good to pilot, so there's certainly potential.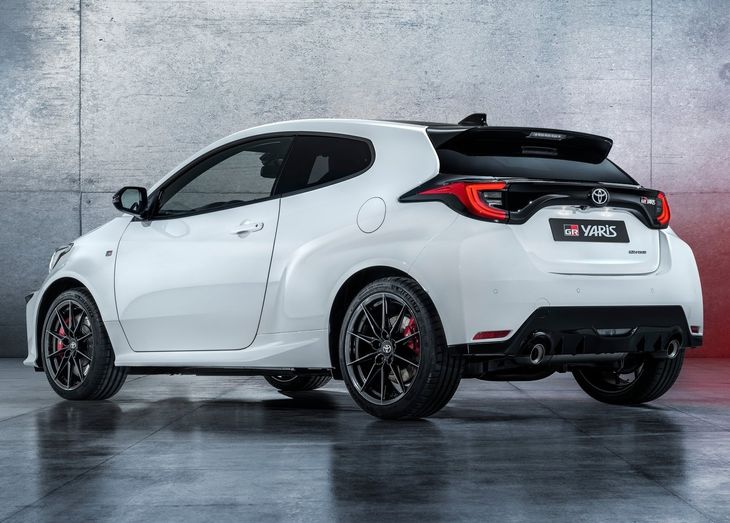 The Toyota GR Yaris is basically a road-legal rally car with its all-wheel drive, manual gearbox and 200 kW 1.6-litre turbo engine
Auto Express is reporting the engine earmarked for the hot GR Corolla is none other than the turbocharged 1.6-litre 3-cylinder petrol engine found in the GR Yaris. It packs 200 kW and 370 Nm, with power going to all 4 wheels via a 6-speed manual gearbox. Whether the GR Corolla adopts the same all-wheel-drive strategy or switch to a front-wheel-drive strategy is yet to be seen, but it's going to take some cleverness to channel all that shove through the front wheels. Torque steer, anyone?
Toyota has committed to launching a GR performance version of nearly all of its products and we're expecting to see the GR Corolla joined by a GR Hilux, which we think will be powered by a new diesel V6 motor. We already have had some experience of what Toyota can do when it comes to the performance stuff, when we drove the 1.8 supercharged Yaris GRMN awhile back and were blown away. There's already a Toyota Corolla GR Sport on sale in European markets, but with a CVT and hybrid powertrain, it's hardly what you call a hot hatch. It does look the part, however.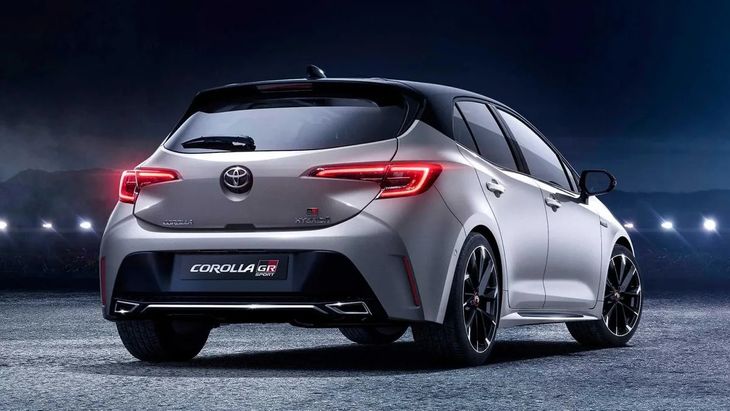 Toyota Corolla GR Sport with a hybrid and CVT powertrain looks the part, but its not hot enough.
Want to purchase a Corolla? Browse new and used examples for sale here.
Further Reading
Toyota Unveils Lukewarm Corolla GR Sport
Toyota Corolla Hatch Updated for 2020
Toyota Reveals Rally-Inspired GR Yaris
Toyota Corolla Hatch GRMN: Will It Look Like This?