This GT4-specification race car demonstrates how much scope the GR Supra has for further development.
Since its launch, sportscar enthusiasts have been pondering how Toyota will evolve its new GR Supra with potentially more potent derivatives. The standard car produces a peak output of 250 kW and offers more than adequate performance, balanced by a harmonized dynamic driving experience. Yet the 3.0-litre straight-6 turbopetrol engine undoubtedly has vast potential for producing more power.
Although Toyota has not officially committed on the likelihood that a potent Supra road-car variant will be released in due course, it has now revealed a GT4-specification factory racer that illustrates the platform's potential.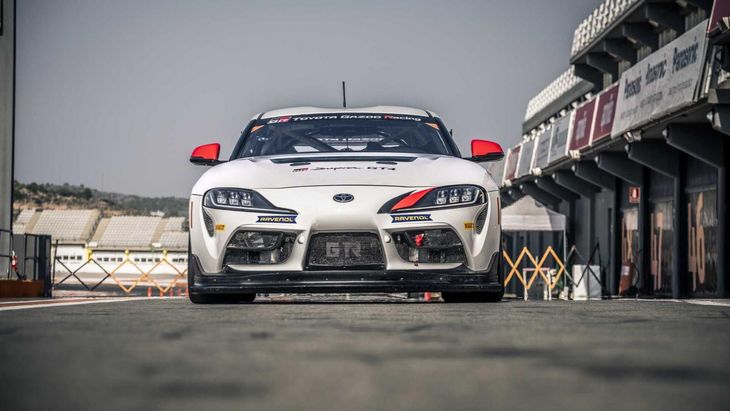 The Supra GT4 racer features an assortment of components which would not have applications to a road car, such as its roll cage, but there are mechanical bits which are of interest...
Toyota has managed to extract a lot more power from the in-line 6-cylinder motor, boosting peak outputs to 320 kW and 650 Nm. Those are tidy gains compared to the standard GR Supra's 250 kW and 495 Nm. It would theoretically give Toyota quite a comfortable margin for boosting the road car's performance for future special editions.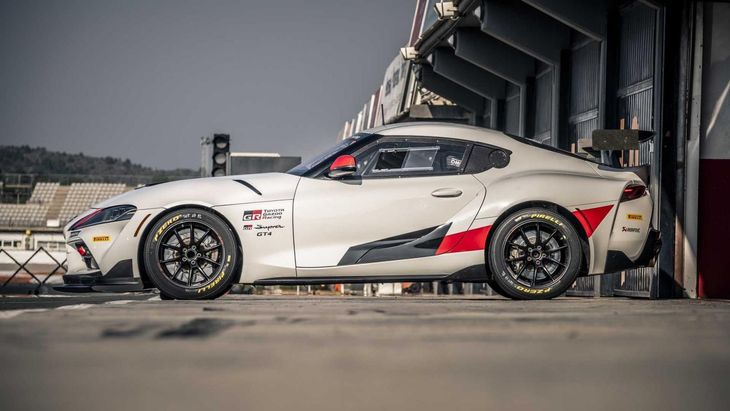 Beyond the increase in engine power, another aspect that could find its way into the GR Supra road-car options catalogue, is a sonorous exhaust configuration, courtesy of Slovenian specialist, Akrapovič.
The Supra GT4 racer also has adjustable KW dampers at each corner, and upgraded Brembo brakes hide behind those 18-inch OZ alloy wheels.
Toyota might be marketing the Supra GT4 to privateer racers, ostensibly as a turnkey track car, but it certainly does give some insight to what can be extracted from the current GR Supra platform.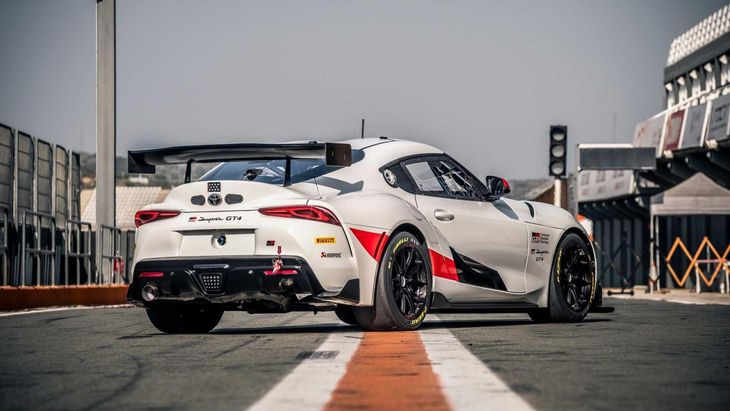 Rudimentary calculations would put a safe road-car power increase at half of what the GT4 racer has, which could mean a roadgoing GR Supra with a 285-kW peak output. All this augers well for a very special edition Gazoo Supra production car, one that fully exploits the chassis' potential...
Related content:
SA Tuner Creates 310 kW Toyota Supra
Toyota GR Supra 3.0T (2019) Review