Torsus has revealed its Terrastorm, the hardcore offroader built on the Volkswagen Crafter.
If there was an award for the 'Most Awesome Name for a Vehicle', surely the Terrastorm would be in line for the win. Still, take a look at how awesome this thing is. Built on a Volkswagen Crafter chassis and powered by a 2.0-litre biturbo diesel engine, the Torsus Terrastorm looks ready to tackle any surface.
There are 2 power options, 103 kW and 130 kW, with 410 Nm and you have the option of a 6-speed manual gearbox or an 8-speed automatic. It's the offroad capability that has us fascinated though. The chassis has been upgraded and Bilstein off-road suspension has been installed. All-wheel drive with a locking rear differential is on offer and the vehicle features a ground clearance of 290 mm and a wading depth of 690 mm. Customers can choose the Deep Wave pack which allows wading through 820 mm of water. The vehicle also features underbelly protection to keep the diff and fuel tank protected.
Vakhtang Dzhukashvili, founder and CEO of Torsus said, "Terrastorm is a vehicle that will be at home on the dunes of the Sahara to delivering packages and emergency care work in the mountainous regions. The vehicle is versatile in its configurations, it is always able to offer more capability to serve multiple markets and industries."
Inside there's seating for 9-20 passengers and everyone gets a bucket seat with 3-point harnesses. A 5-point harness to keep passengers secure is also offered. Torsus is claiming there's a market for cargo hauling to remote areas, as well as getting people to inhospitable places. Think of emergency workers getting to a disaster-hit region, that sort of thing. Torsus also offers the Terrastorm as an ambulance.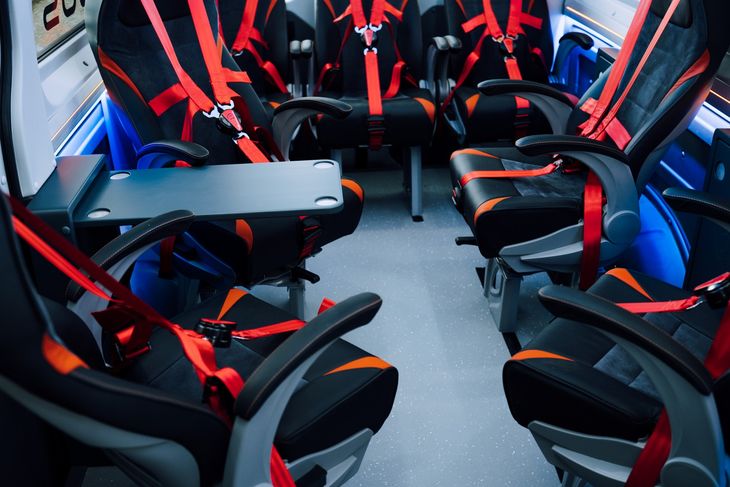 Further Reading
Spy Shots: 2021 Volkswagen T7 Plug-In Hybrid
Volkswagen Viloran is a China-Only Luxury Minibus
5 Reasons Why We Love the Volkswagen Kombi
Volkswagen Caravelle 2.0BiTDI Highline 4Motion (2019) Review