The 2017 SEMA Show has come and gone. Here are 5 cars that piqued our interest at this year's show...
The SEMA (Specialty Equipment Market Association) Show is the biggest aftermarket and tuning event in the world, taking place in early November each year. There's nothing shy or quiet about this show, with over 140 000 people flocking to Las Vegas to peruse some of the most pimped-out bits of motoring machinery money can buy.
Here's what caught our attention...
Hennessey Venom F5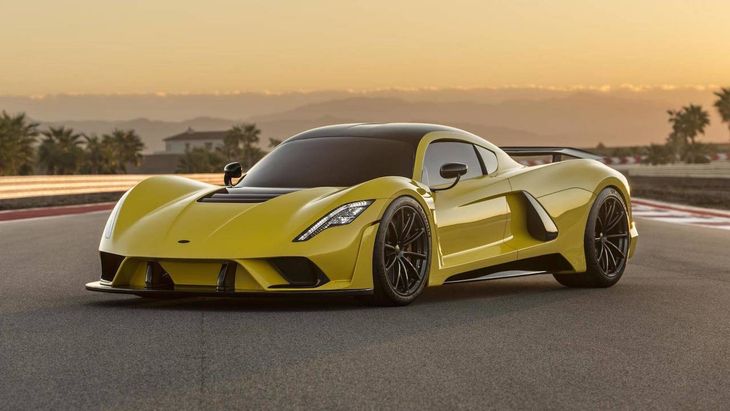 Hennessey showed off a prototype of its fearsome Venom F5, which, if all goes according to plan, will be the fastest car on earth, maxing out at an eye-popping 482 kph. There'll only be 24 of them built and they'll come with a cool R22-million price tag. The Venom F5 is the successor to the Venom GT and gets a new design, chassis and carbon fibre body, improved aerodynamics and an all-new twin-turbo 7.2-litre V8 delivering close on 1 200 kW. It'll scoff in the face of physics, surging from 0-300 kph in under 10 seconds, and from 0-400 kph and back to rest in under 30 seconds!
Hennessy Velociraptor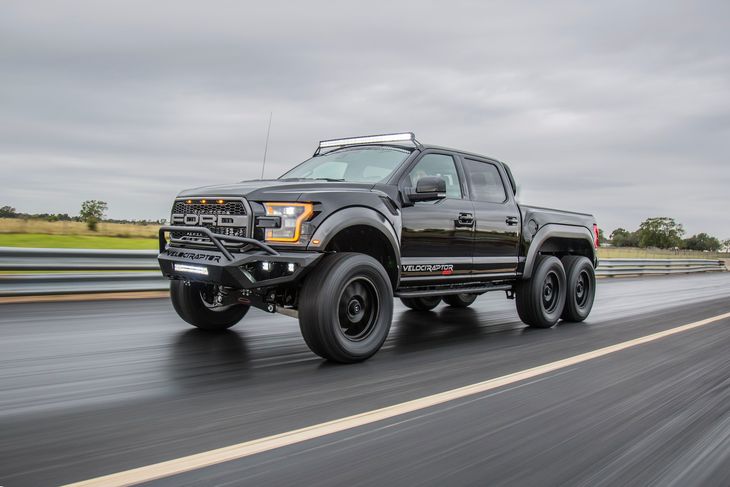 Just in case a 482 kph hypercar wasn't enough to get people's attention, Hennessy also brought along a brutish 6x6 bakkie to add a bit of cowboy flavour into the mix. The VelociRaptor 6x6 is based on the Ford F150 Raptor and boasts an enhanced engine, suspension and design. Ford's 3.5-litre twin-turbo V6 EcoBoost does duty, but in this guise it's been boosted to 447 kW – a fair whack more than the 336 kW the regular Raptor (confirmed for South Africa) puts out. The Velociraptor 6x6 should be a suitably menacing match for the Mercedes-AMG G63 6x6, and only 50 will be built. The price? Upwards of R4.5 million…
A McLaren-beating Toyota?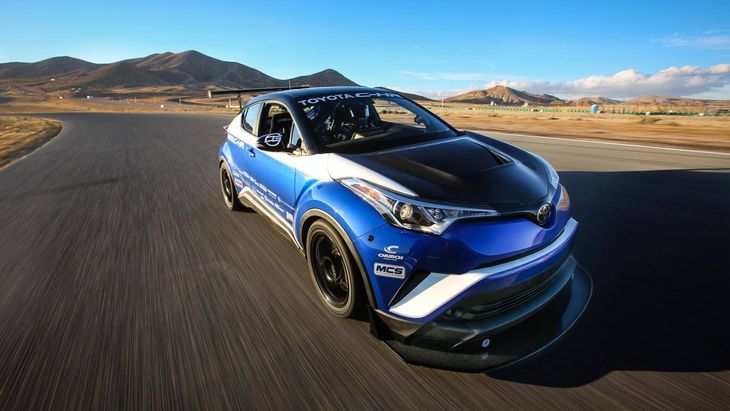 A cross-over that's quicker than a McLaren? Toyota claims that their C-HR R-Tuned, introduced at the SEMA Show, is quicker around a racetrack (Big Willow in California) than a McLaren 650S Spider. It has the same powertrain layout as the stock C-HR, with four cylinders and front-wheel-drive, but that's where the similarities end. There's a 2.4-litre engine doing duty with a very angry 23-psi turbo. And no – you won't find the stock version's CVT gearbox here – this baby is good ol' manual all the way. The plethora of mods result in around 450 kW and a 2.9-second sprint time from zero to 100 kph, making it, according to Toyota, the "world's fastest crossover".
New Jeep Wrangler - finally!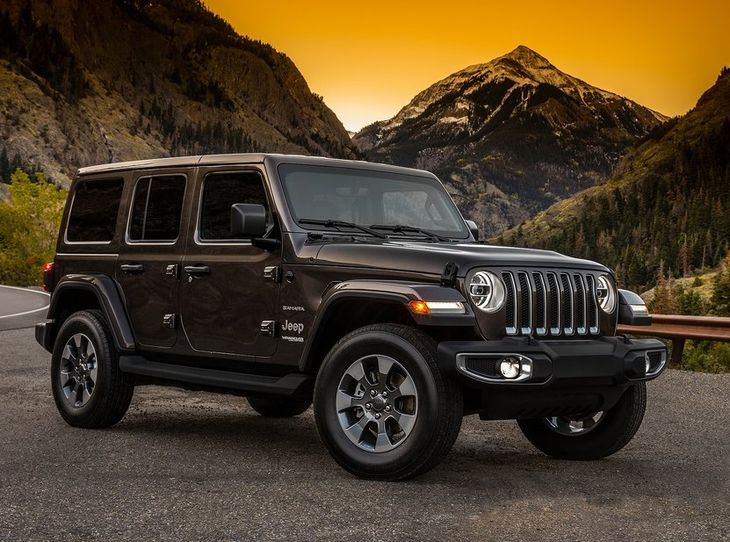 Jeep took the opportunity to offer a sneak preview of the new 4th-generation Wrangler, which will officially debut at the Los Angeles Auto Show on 29 November. The current generation Wrangler has been around for about 10 years, so there's plenty of anticipation for the all-new iteration of the highly capable off-roader. Further testament to the Wrangler's prowess is the fact that at this year's Sema Show it was voted "Hottest 4x4 SUV" for the eighth year in a row. More than 200 new Jeep Performance Parts and Accessories will be available for the new Wrangler, including lift kits, rock rails, off-road bumpers, beadlock-capable wheels, LED off-road lights, various cargo systems, custom graphics and more.
Carbo-loaded BMW M5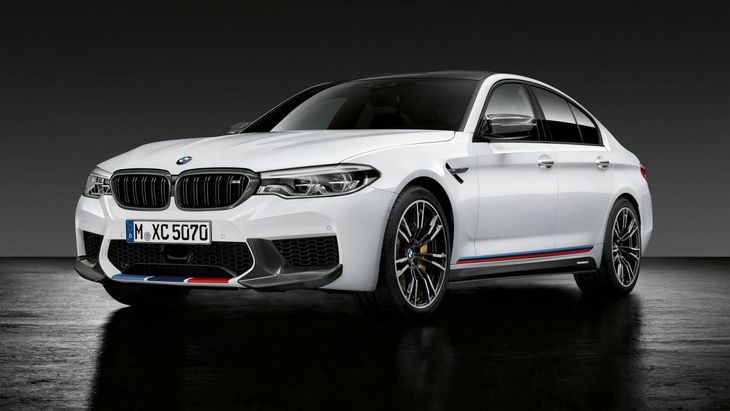 BMW recently launched their new 441 kW M5 (a star attraction at the BMW M Festival at Kyalami recently), and at SEMA 2017 they showed off a seriously spruced up version with various bits and pieces from the new M Performance Parts catalogue. Essentially, we're talking carbon, carbon and more carbon, plus some non-cosmetic enhancements, all of which will give esteemed owners something extra special to brag about to owners of vanilla M5s, of course. And yes, it's actually got indicators... Details here.
Related Content
Highlights: SA's first BMW M Festival [with Videos]
BMW M5 Prototype (2018) First Drive [with Video]
BMW M5: Now with M Performance Parts
New 441 kW BMW M5 Revealed [with Video]
5 Things to Know About The New BMW M5