In this week's news you need to know, BMW releases its new cinema screen system, Renault rebadges for the electric revolution, Mini plans for the electric revolution and Peugeot hits another home run with the 308... but will it ever be sold in South Africa again?
BMW iDrive's next iteration – Big Brother's watching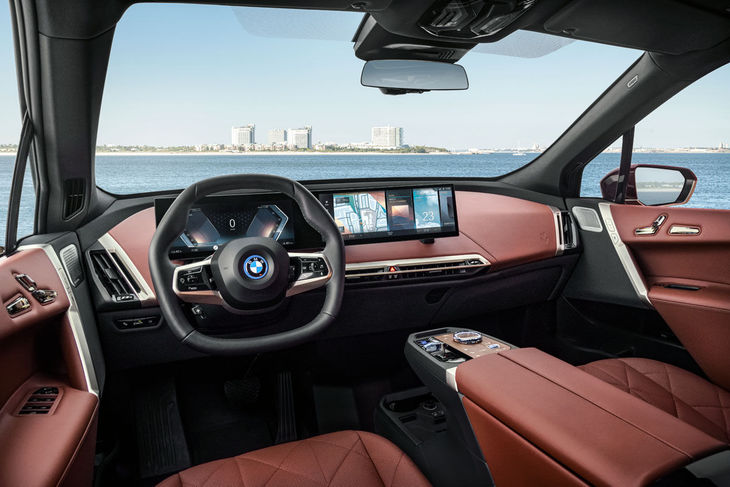 Among myriad silicone-valley buzz terms like "immersive user experience", "big data" and my all-time favourite "internet-of-things", there's no escaping the looming technological tsunami with BMW's latest iteration of its iDrive. The Bavarian powerhouse is making its overarching digitisation intentions quite clear – with 17.2 inches of screen wrapped around you, it's a far cry from the analogue features like the carphone we found in the E38 7 Series decades back. With fewer knobs and dials and more touchscreen and augmented digital quirks, be will soon bid adieu to the analogue button… it served us well.
Read: 8 Cool Things: BMW iDrive 8
If you're worried about an Orwellian Big Brother, albeit an always-connected digital one, watching your every move, best you look away because technology like Drive 8's Learning Navigation is quite capable of predicting your next car journey/s. Feeling uncomfortable yet? This is the next evolution and best we start getting used to it, even though everything is starting to feel progressively like a harrowing episode of Black Mirror. If you're craving a more analogue experience, perhaps it would be best to go scratching through the classifieds for an E36-generation 3 series as a weekend special.
All indications are that we're edging towards a more autonomous driving experience and while I do see the benefits of it, especially from a safety perspective, driving has always been an enjoyment factor for me, a place where I'd choose to rather disconnect from the outside world. Connectivity is the last thing that I want (okay, Boomer). Yeah yeah, look I get it and while I enjoy tech wave after tech wave, let's keep it real. Let's not lose that personal touch. I mean it's still a car at the end of the day and not some intergalactic ship from the sci-fi world of Star Trek that's capable of travelling between dimensions.
Car badging – Out with the old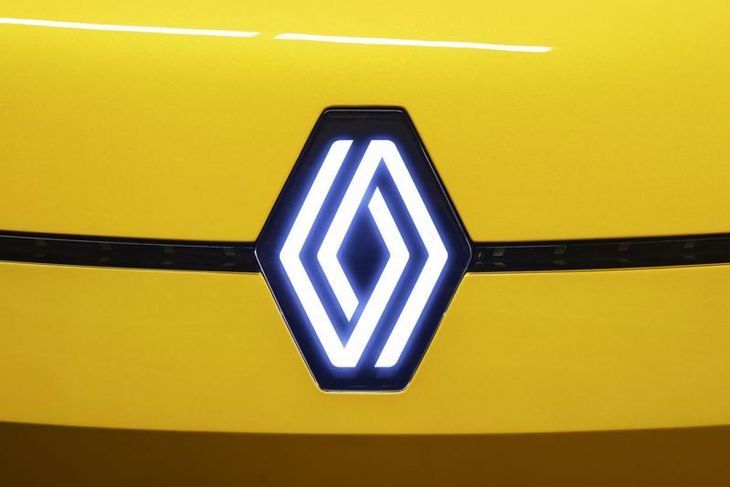 Nothing quite says "we're ready for the future" as a wholesale rebranding programme. Facepalm. Renault recently joined Peugeot, Volkswagen, Kia and Nissan among the ranks of manufacturers that adopted emblems of sleeker edgier design for the modern world. A world free from ICE engines (sorry, anoraks). These rebranding efforts are framed as gateways to the next realm of electric motoring.
Everything I've seen to date has been a cleaner, simpler look and that goes hand in hand with the environmental considerations electric motoring brings. Sure, if you're looking for the barf bag right now, I can assure you that a rebranding exercise is always a good idea especially when you're considering monumental shifts in product offerings that the auto industry is experiencing right now.
Read: New badge for Renault
OEM's are gearing up for what seems like the next wave in every possible way. Immense product changes abound and whether we like it or not, we're all going along for the ride. It's riveting to see, but let me assure you that it's not a new thing. Brands have been doing it for decades, but this time it's to usher in the biggest change yet: the electric vehicle revolution.
Mini goes electric – Small car buzz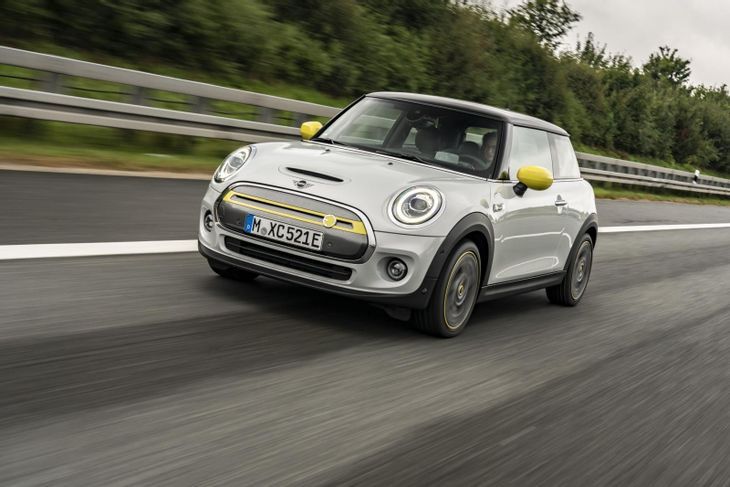 It seems the record is getting stuck here... just about every European OEM has been issuing a press statement stating its intention to be "fully electric" by the year 2030. Mini is the latest brand to join the cyber party and most European brands are favouring full EV platforms over developing more efficient ICE engines (that's peer pressure, am I right?).
Read: Update: Mini To Be Fully Electric by 2030
Allow me to give you a short history lesson here, in the spirit of education. The Oxford-based brand's ethos was always built around efficiency. The original Mini was a child of the oil crisis in the '60s when Britain needed a 4-seater car that was light on fuel. Going electric, as I see it, is the brand going full circle and a natural progression in its product evolution. That is why I feel that the man responsible for the original Mini, Sir Alec Issigonis, won't be turning in his grave, as the saying goes. Rather, I'd say he'd be applauding the move (that's coming from an owner of an original Mini – yes, I still have it).
My only wish is that custodians of the Mini (or at least the brass at the brand's parent company BMW) won't lose sight of the "driving enjoyment" aspect that has been carried forward (more or less) by "New Mini" products since the early 2000s. Fortunately, from what's been written in the brand's communiques, it seems that sense of character is firmly planted in the brand's DNA.
The new Peugeot 308 – Once bitten, twice shy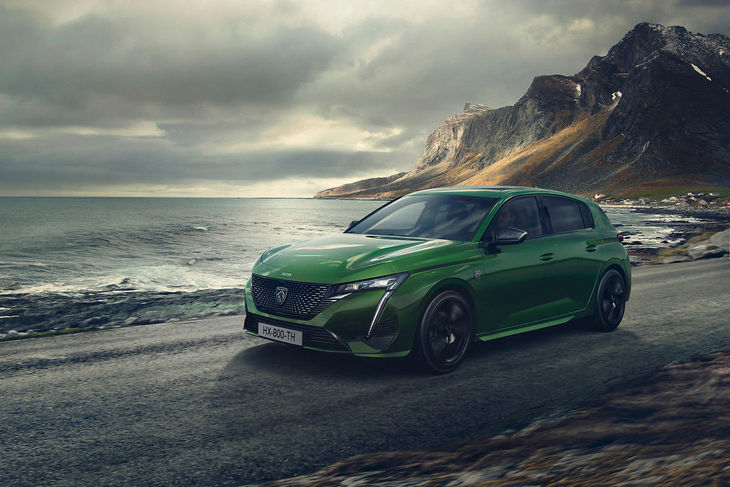 Brand trust is a strong emotive driver in consumer choice. For years, the efforts of brands like Volkswagen and Toyota have born the fruits of loyal customers returning to their products time and time again (several other brands have managed this too). Those others, however, don't include Peugeot and despite the brand's resurgent popularity in Europe, it just doesn't get the same love in South Africa.
Read: Peugeot reveals its new Golf, Corolla rival
Peugeot's spotty local reputation can be traced back to poor resale values, weak after-sales support and expensive parts and servicing costs, all of which has left a bad taste in local consumers' mouths. Who can blame them? It's a "once bitten, twice shy" scenario and regardless of how great the next 308 – or any other vehicle from the French manufacturer – promises to be, it will take nothing short of a public relations coup to make South Africans trust Peugeot again. Since the relaunch of Peugeot Citroen in South Africa in 2019, the French firm has been doing its utmost to right the ship (and recently added the Opel brand to its portfolio), but there are still many things (good and bad) that will transpire as part of the formation of Stellantis, which incorporates FCA, which isn't on great footing here either.

Despite my sincere hopes that there will be a fairytale ending for Peugeot, the stark reality is that the brand would be best served by taking advantage of the market's hunger for crossovers and SUVs to build up some degree of trust again. Who knows, in the next decade or so Mzansi's car buyers may have forgiven, but not forgotten, and we could see a 308 atop the sales charts (hopeful thinking, Brent).