In this week's news you need to know: Haval looks to duplicate the H2's success in the family-car segment, are we ever going to see the return of the 'wagon?, Aston Martin signals its intention to join the gathering band of electric-only manufacturers and the BMW 4 Series Convertible joins the fray.
Haval Jolion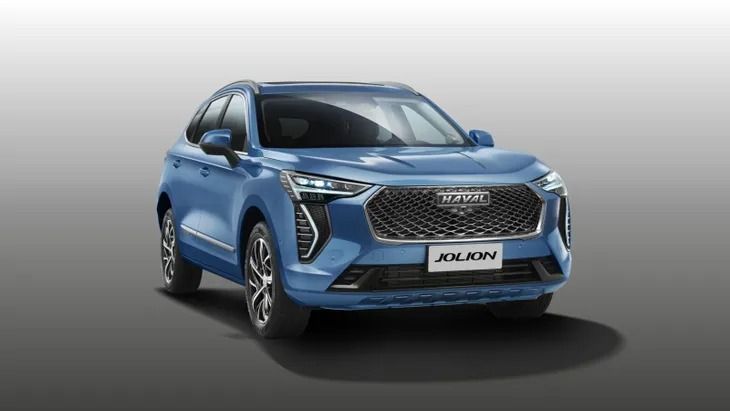 We've seen it before: While a brand is making good returns from riding the success of a current product, it tactically holds back the introduction of a new model for fear of suffering "cannibalisation of sales". In the gaming world, Sony did it by holding back the release of the PS5 while PS4 sales were still solid. It's a great way to extend future-safe returns.
The same business case exists with Haval and its new Jolion. Sales of the facelifted H2 have been stellar in South Africa, even in contracting market conditions (4 465 units of the Chinese compact family car, to be precise, were sold in 2020). Those numbers illustrate that consumers are being pried away from mainstream brands by a (now) well-established product that makes that "leap of faith" buyers feel they need to take much easier, especially on their pockets. Haval has played a smart game in the spec department, baiting consumers with standard features other manufacturers charge a premium for.
Read: New Haval Jolion Coming to SA
Now, the Jolion's waiting in the wings, ready to be released to a nation of consumers who are much more inclined to take that leap on a brand-new Haval product. It's been suggested that it will be priced in and around the R350k to R400k mark, which is rather alluring for family-car buyers who want something fresh. The Jolion also appears to be larger than the H2 and heading directly for the segment in which the Toyota RAV4 and Volkswagen Tiguan reign supreme. If VW's not getting concerned, it should well be and for valid reasons – the H2's sales numbers reflect a strong market appetite for an emerging brand's products. That same appetite is a rather infectious thing in a market where consumers are hunting deals in a post-Covid financial apocalyptic meltdown. This certainly is one to watch.
Taycan Cross Tourismo – The resurgence of the 'wagon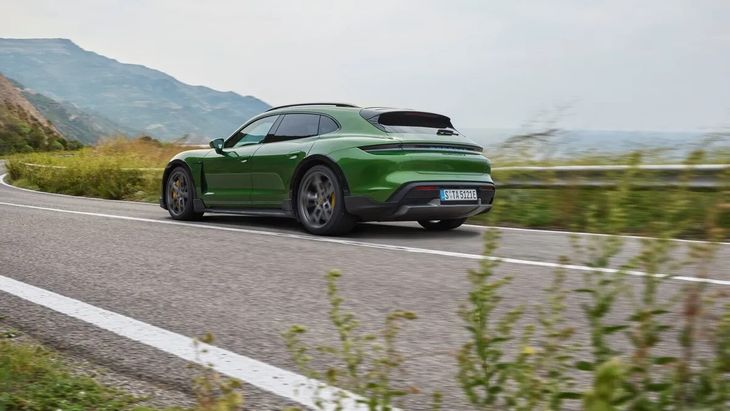 Cars like the Porsche Taycan Cross Tourismo reaffirm my view that the station wagon is making a comeback – in some shape or form. Be it the orthodox shape or something "a little alternative" like the shooting brake, there's a glimmer of hope that consumers' fixation with SUVs is not absolute. Sadly, station wagons just don't sell in notable numbers. We love to romanticise them while staring blankly (and lovingly) into the distance, but when it comes to putting pen to paper we hold back. Why, though?
My view is that the type of buyer who opts for a 'wagon is usually a die-hard petrolhead as opposed to a consumer of mass-produced products with cookie-cutter designs... The type of person who'll step out of their RS6 at a petrol station and approach you to ask probing questions about the handling capabilities of the Hyundai i30 N you're testing. I speak out of personal experience here, obviously.
Read: Porsche Taycan Cross Turismo Unveiled
Let's just say that if my glimmer of hope could one day become a shining light and, ultimately, a reality, I'd like to see some other models find their way here. The South African market gets shafted in this regard and in a rather unique way. Cars like Volkswagen's Arteon Shooting Brake, and from the same stable, the Golf R Variant… (I'll stop if this if it's getting a little too much for you... or should I rather continue? Okay, great) Jaguar's XF Sportbrake… Mercedes AMG E63 S Estate… the Volvo V60 T8 Polestar…The Alpina B5 bi-turbo 'wagon. The list continues. They're all there, but no one's buying them, at least not in the Republic. Perhaps the fashion trend is just not... trending yet?
But let me remind you that fashions tend to make comebacks; it's all about popularity. Perhaps it's not quite the wagon's turn just yet and it hasn't been for the past 10 years. We know that history has a way of repeating itself and with manufacturers all but removing estate variants from their product lists, perhaps they know something we don't and the Station-wagon Resurgence is around the corner.
Aston Martin's going electric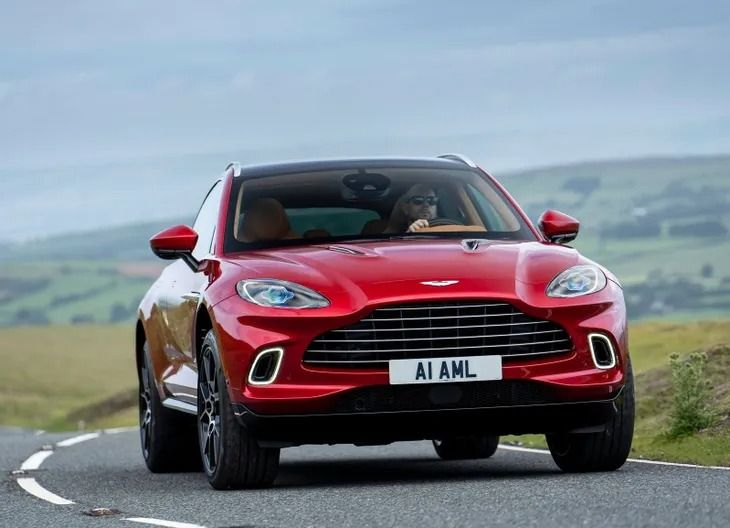 For those living under a rock, the quintessentially British manufacturer Aston Martin has seen a recent injection of interest (and, of course, capital) by Canadian-born international playboy, Lawrence Stroll, who heads a consortium that has acquired a 16.7% stake in the firm. Stroll himself has been responsible for transforming brands like Michael Kors and Tommy Hilfiger into the apparel powerhouses they are today. If anyone is fit for purpose to do the same with Aston Martin, it's Stroll (cue that triumphant power tune).
Read: Electric Aston Martin SUV & Sportscar in 2025?
Blessed with sharp business savvy and a proven track record, Stroll acquired the Force India F1 team, which was subsequently renamed Racing Point. The team's been rebranded again for 2021, to match the name of Stroll's other major acquisition, Aston Martin. The Gaydon-based firm has, as reported, abandoned its GT aspirations to focus its efforts on the next chapter: Electrification.
An "acute reshuffle of pure intentions" was to be expected given the zeitgeist of the Continental motor industry, but an electric Vantage? What, are you kidding me? Although all-electric Astons won't see the light of day before 2025, don't be surprised if the company's F1 programme becomes the springboard for technology advancements, which will infuse future road-going cars. Just remember that there is an Aston Martin Valkyrie parked in the garage that's been mothballed (for now) due to the abandonment of Le Mans hyper-class aspirations; that machine has a head start in the hybrid/electrification process.
Coupled with that and the 20% stake Mercedes-Benz has in Aston, we're noting that there is a lot of IP floating around that the 2 camps could consolidate to launch an attack on the Volkswagen Group.
I can't imagine that we'll see an electric Vantage as a Bond car anytime soon. I suppose the next thing they'll tell me is that 007 is ditching the dry martini for kombucha. I don't know, but we are living in strange times and anything is possible, but at the very least Aston Martin's future is looking much more than sustainable than it did but a short while ago.
G80 BMW 4 Series Convertible – Future classic material?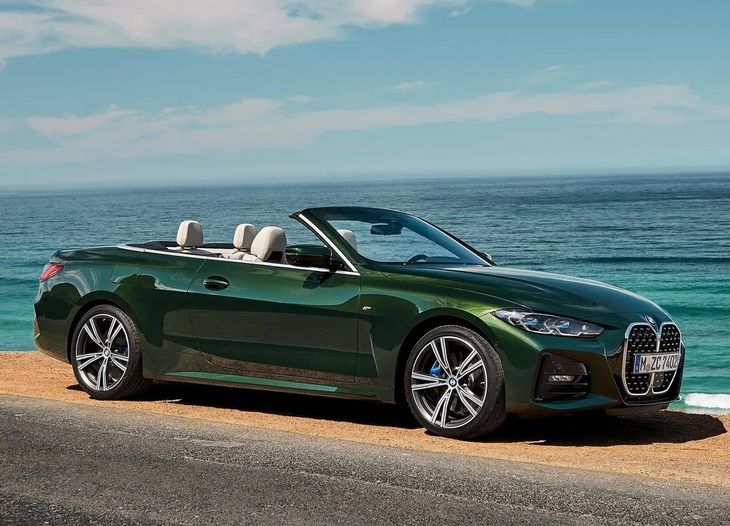 I recently took a leisurely walk with my trusty camera at my side (how Cape Town of you, Brent) and spotted a stock E46 M3 Convertible with a manual 'box. Imagine the relief I felt when I realised that amid the crazy, turbulent world of motoring, this convertible has aged rather well. It surely deserves the title of "future classic"; then my thoughts suddenly turned to the new G80, which is now available.
Read: BMW 4 Series Convertible (2021) Specs & Price
Did you ever expect the E46 Convertible to reach this revered status? I certainly didn't. It proves that car design often takes a "long-term view" and our tastes will never stay the way they are for very long.
Convertibles are still popular and I firmly believe that convertible buyers, as a community, have officially been freed from that douche-bag status that plagued them for so long. Small victories, people.
Whether or not the current G80 shape will stand the test of time and eventually be held in the same high esteem by BMW aficionados as the E46 Convertible (I surely can't be the only punter who regards the old 3 Series ragtop sublime), well, I'm not convinced. However, it is possible that the G80 could become a classic and I look forward to being proven wrong (it won't be the first, or last, time).