In this week's motoring news you need to know, Brent vd Schyff muses about Volkswagen adding complexity to the Golf 8 GTI, the Toyota Urban Cruiser stomping on Suzuki's parade, Hyundai showing a crossover that fits in a gap that really isn't there and Volvo's quest to go all-electric from 2030.
Golf GTI specs – Back to Basics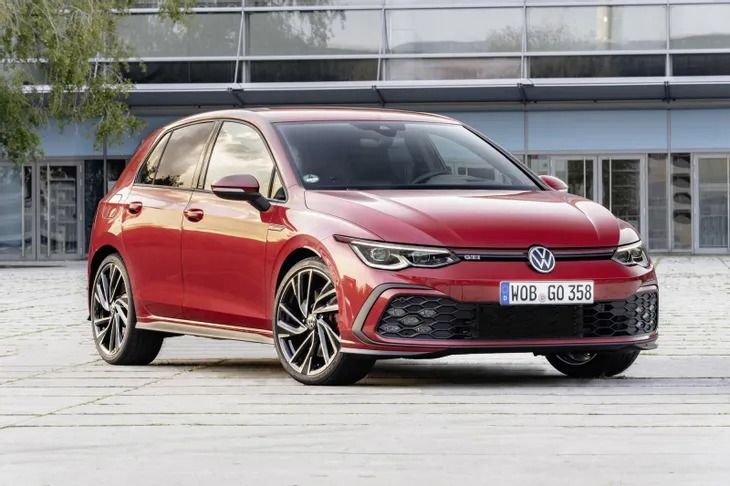 Even though the Honda Civic Type R and Renault Megane RS produce peak outputs in excess of 200 kW, that doesn't bother me. The biggest gap in the Golf 8 GTI spec debate is that South Africa won't be getting the manual version of the Wolfsburg-based brand's latest hot hatch – but Europe (and probably North America) will. I'm okay with the Volkwagen's peak power (180 kW) being lower than those of its aforementioned competitors. What I'm not okay with is the lack of a stick-shift GTI variant in South Africa, which I attribute to this vrr-pah mass hysteria so many of us have fallen prey to. The GTI has – and always will be – the benchmark hot hatch and VW needs to offer a manual option if it hopes to maintain that status. Heck, Hyundai built a manual 'box into the i30 N... and that is a seriously fun car.
But my biggest bugbear is that hot hatches have become too complicated. In these so-called champions of driver engagement and custodians of a pure, analogue driving experience, features like "30 colours of ambient lighting, lane-departure warning and adaptive cruise control" come standard. They're embellishments that you also find on premium sedans, but that is my issue with it. Start simplifying the offering: strip out these additional doodahs and the reduce weight (not to mention the price) of the hot hatch to make it more accessible to the wider community. Moreover, just return to the basics!
Read: VWSA Confirms Golf 8 GTI Specs
After I'd sampled the original Mk1 GTI, the car that launched the hot-hatch segment, I quickly understood why the formula works. It's has a punchy motor with a short shift action and lively throttle response and, oh, that induction noise from the K-Jet fuel injection system! The additional quirks of that duckbill spoiler and Kamei spoiler added that boy-racer attitude that started the cult following.
It was a car with which you could have the gumption to challenge a well-heeled stiff at the 'wheel of his premium sedan to a robot-to-robot dice. The hot hatch was unapologetically brash and did not have aspirations of becoming a luxury car (that's the direction it's leaning towards today). If VW can capture that essence… that soul, instead of fronting this vrr-pah we'll be heading in the right direction.
Toyota Urban Cruiser – Chickens and Eggs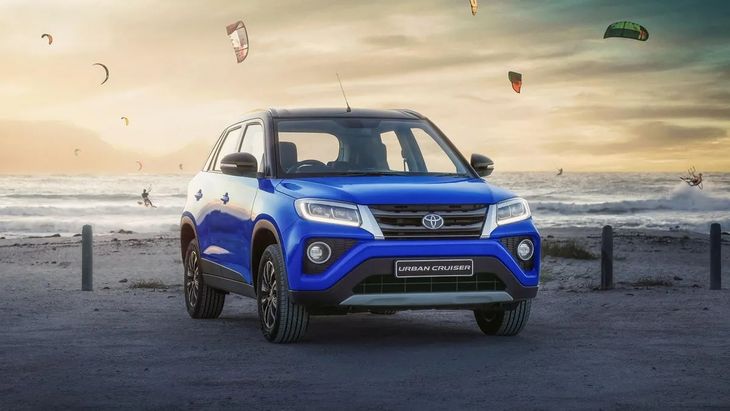 These cross-manufacturer shared platforms seem, like communism, a good idea on paper, but as we've learnt in the past, they don't often pan out as "let's all be friends and make money for each other" scenarios. Let's use the case of the Suzuki Baleno and the Toyota Starlet. The Baleno was introduced by Suzuki Auto SA in late 2016 and during its 4-year tenure in the new-vehicle market, it grossed subpar numbers only to be immediately eclipsed by its nearly-identical twin – the Toyota Starlet which, upon introduction late in 2020, started smashing numbers at over 1 000 units a month, causing more than a stir of emotion in the Suzuki camp (one can appreciate the diplomacy being applied here). How has the Starlet succeeded despite being about R10k more expensive than an identical product?
You see, the might of the Toyota brand is attributable to the legacy of hard work of men like Brand Pretorius (no name but one executive) who laboured tirelessly to build Toyota into a leading manufacturer in South Africa throughout the past 4 decades; plucky, spirited Suzuki Auto SA has only been around officially since 2008. And it's not getting easier... With the Toyota Urban Cruiser being unleashed a few months after the identical Vitara Brezza, there's nothing in the pricing between the two (both around the R245k mark). I feel that brand trust may once again play a part in history repeating itself.
Read: Toyota Urban Cruiser (2021) Specs & Price
Hyundai Bayon Crossover – Derivative fatigue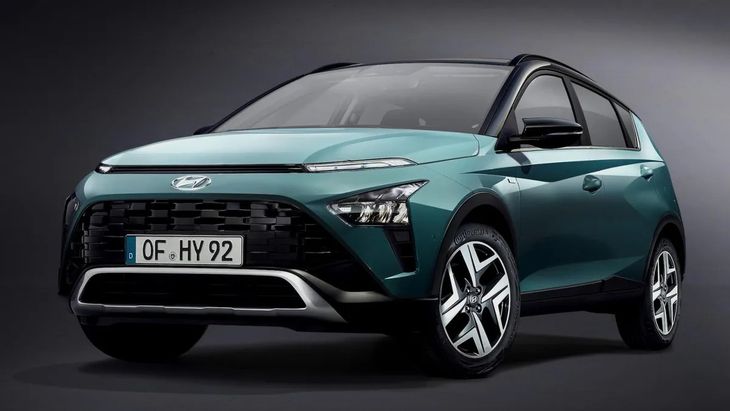 I get the business case of creating multiple upsell moments, but perhaps what the automotive world needs now is not "love, sweet love" but plain old-fashioned simplicity. In its expansive lineup of crossovers and SUVs, Hyundai has the Venue, Kona, Creta, Tucson, Santa Fe, Palisade… and now it's planning to add the Bayon. It's derivative fatigue, man, and it's becoming a problem.
Read: Hyundai Unwraps Bayon Crossover
I wish manufacturers would stop with the countless options for the same thing and just make good cars that last. I'm sure we could all get used to brands offering only one type of crossover or SUV per class. It's a case of "monkey see, monkey do", with Hyundai copying and pasting the Volkswagen business model; what's that of imitation being the highest form of flattery? Most of the German premium manufacturers do it too, mind you. But as your unofficial self-appointed spokesperson, I urge automotive manufacturers to slow down the wanton proliferation – because, in the end, it's just duplication.
Volvo – Safest goes current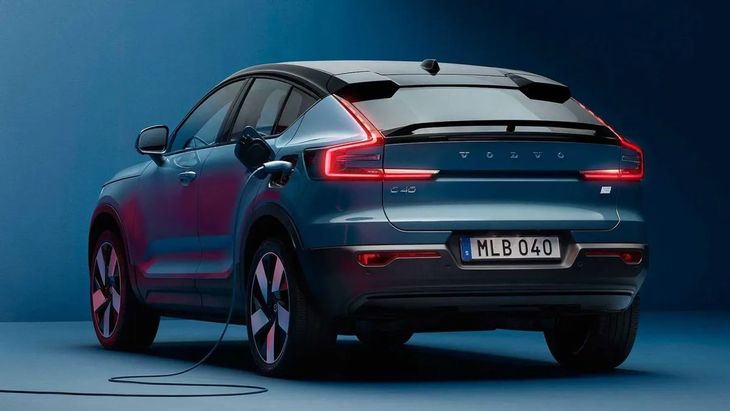 The revered Swedish brand that brought you the legendary 850R 'wagon has shifted its sights dramatically since the days of dominating touring-car racing with slab-sided, blunt-nosed super estates. The folks at Volvo have declared 2030 as THE year that they will retire the ICE engine and live happily ever after. Despite the sad day that is going to be, I wish they'd make one last banger. But shhh…specialist subsidiary/testbed company Polestar has been secretly laying the foundation for an, um, advanced Volvo test mule, setting the scene for a future line-up Volvo performance EVs. Smart move.
Read: Volvo Announces All-Electric Strategy & New Model
Along with that comes a tactical shift to online sales only. That's a VERY brave move, a true test for the carmaker and an interesting one for the industry. For the consumer, it's a departure from that old "kick the tyres/light the fires" approach that's been done to death, but seriously, think about the cost savings if there was no need to wrap dealership overhead costs into your vehicle's asking price? This could unlock a few things, including an opportunity to reduce the costs of the EV business model; which it needs. If we've learnt anything from Covid-19, it's that consumers are willing to transact online.

Volvo's entry subject is the XC40-based C40 Recharge and it's quite the looker; it will effectively take on the likes of the Jaguar I-Pace and the Audi e-tron in the rapidly expanding EV marketplace. It may be the Gothenburg-based firm's second stab at a Volvo-badged BEV, but expect a lot of Polestar learnings to be wrapped up in that package despite whatever everyone else might be saying.