It's been a big week on the motoring front, replete with significant industry news and new models being shown for the first time. Brent vd Schyff breaks down the important bits (with his tongue firmly in his cheek, of course).
Stellanits merger completed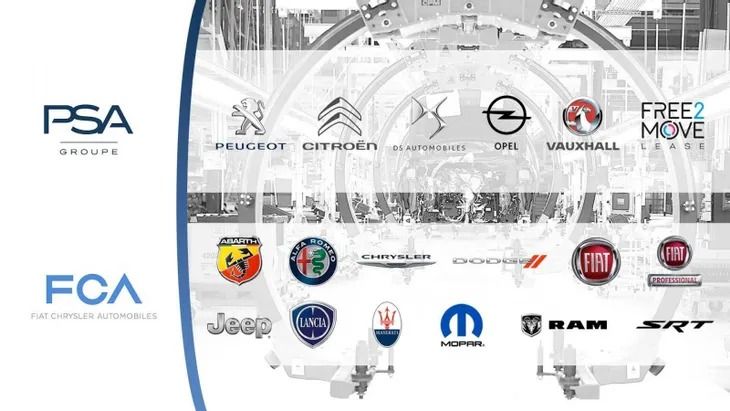 "Stronger together". That seems to quite a popular saying at the moment. Stellantis' value on the New York stock exchange increased by 11% on the day of its debut, which says a lot, but the group has made no bones about its future plans… specifically to cut expenditure by 5.9 billion dollars over the next few years. How, um, casual. Even if Stellantis made every cost-cutting effort through consolidation, I don't see how it will achieve profitability without reducing its wage bill (retrenching several employees), even though the new CEO, Carlos Tavares, has said the conglomerate would do its utmost to protect jobs.
This sounds all too much like pacifying boardroom speak during a crucial moment, but time will tell. One green shoot is that the group has announced that all FCA passenger cars, over time, will move onto the PSA CMP and EMP2 platforms (a lot of acronyms, for a Friday I'm afraid), to reduce R & D and production costs through simplification. That's a consolidation effort second to none. They're going to have their work cut out jumping through the hoops of Brexit, the fallout from the Covid-19 pandemic, emission regulations and effectively dealing with the electrification question. That's a lot to juggle.
Read: FCA and PSA Merge to Become Stellantis (Updated)
The fact is that regardless of all the budget-busting exercises, Stellentis is not going to be able to save its way to success. A sales surge is sorely needed. And if Stellantis is tearing pages out of Volkswagen's book, it's inevitable that platform-sharing will be the key to unlocking value and breathing new life into some names that are still widely revered. Lancia, Alfa Romeo and Maserati (said with exaggerated hand gestures) are still emotive brands with cult-like followings and rich histories that cannot be ignored.
Stellantis would also be well advised to take note of what Mini did with its models and replicate those strategies with the Fiat 500, which could be a potential gold mine in the future. One just hopes that the fallout doesn't result in widescale job losses, but rather redeployment of human capital into other areas of the business. The world has suffered enough. Yes, Alfistas, your next-generation Guilia may share parts with a Peugeot, but what would you rather want? THAT or another brand disappearing into the obscurity thanks to the corporate axe? Yes, I thought so and, I rest my case.
"Never let a good crisis go to waste". It's no secret that the Coronavirus has crippled the automotive industry; even though the big 3 (Toyota, the Volkswagen Group and Hyundai) are weathering the economic storm, they also have their struggles. The Stellentis merger at this time makes even greater sense. The PSA group chairman states that it is, quote, "Not a deal in crisis mode". Bud, when you say something isn't something, it usually is. Just saying. Oh, and if I can get a rebranded Lancia Delta Integrale HF with Citroen underpinnings down the line then I'm cool with that, but hey, I don't want to sound selfish.
BMW M3/M4 Pricing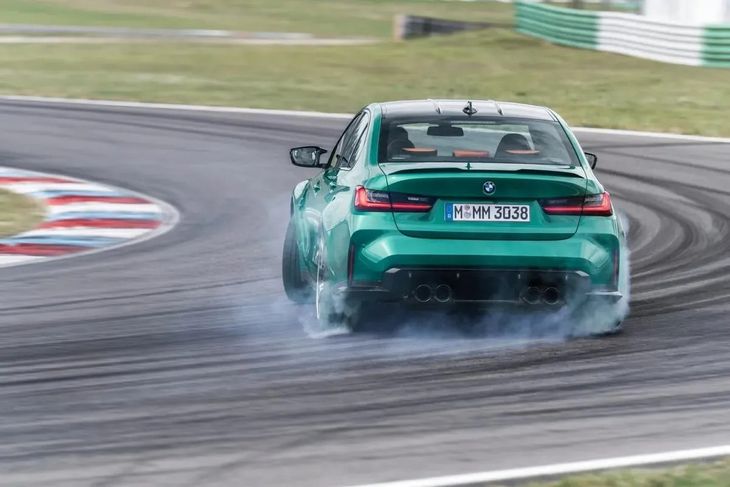 Regarding the debate about the BMW M3 and M4 twins' controversial (beaver-toothed) front ends… have the masses calmed down yet? Is it safe for me to come out? On 2nd thoughts, regardless of where you stand on BMW's latest water-cooler discussion stimulus, I'll remain safer behind my keyboard and let you know that this week saw the unveiling of the pair's pricing. Be warned though. If you're still reeling from the grille changes you may need more time to recover before reading any further. You're still here? Great. I'll just give you the skinny: the cars are significantly more expensive than their predecessors.
Read: BMW M Hits Sales Record in 2020, Whips AMG
Whether that correlates to the bold notion that BMW has been fronting, that this version is going to be "the greatest M driving car ever built", remains to be seen. But if there is a brand that can put its money where its mouth is, it is BMW and the world certainly needs a strong M3/M4. But at that price, I struggle to wrap my head around the concept... isn't the M3 is supposed to be the "affordable" sports car?
Back in 1995, an E36 M3 cost R150 000. In relative terms, that's more palatable than the 2021 price: R1 860 000. Sure, this is for the Competition variant, but I'm struggling to lower my eyebrows. All you need to cross the magical barrier into Porsche Carrera territory is to cough up a bit of extra cash. To the brand loyalists, pricing will be validated with a trade-in and some extra cash, but to a fresh market entrant who desires an M3/M4, it's going to be a tough conversation when your kid expresses an interest in going to university and you have to explain "the fund was needed for more Mportant things" (sorry, dad joke).
Mercedes goes Electric – All-electric EQA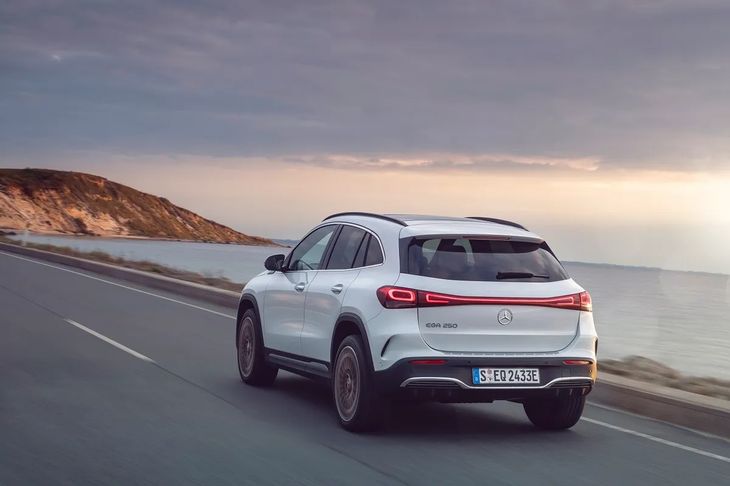 It was a big moment for Mercedes-Benz when it revealed its entry-level electric model, the EQA. The GLA contributed a hefty share of its platform in order to get this project off the ground and the new model's estimated asking price (based on the exchange rate, and that's if our beleaguered Rand doesn't take a further knock), is around the R855 000, which isn't too harsh... considering the virtuous role you'd play in conserving the natural resources of our beloved planet if you bought an EQA. EV virtue-signalling aside, at least the Benz doesn't resemble a boiled egg and that light bar at the back is quite the party trick.
European charging stations are plentiful, but factor in the virtually non-existent African infrastructure and you're not going to be venturing too far from major cities in an EQA any time soon. It's still an exciting prospect though, especially for fans of the Three-pointed Star.
Read: All-Electric Mercedes-Benz EQA Revealed
Fish & Chips with a side of baguette – Renault partners with Lotus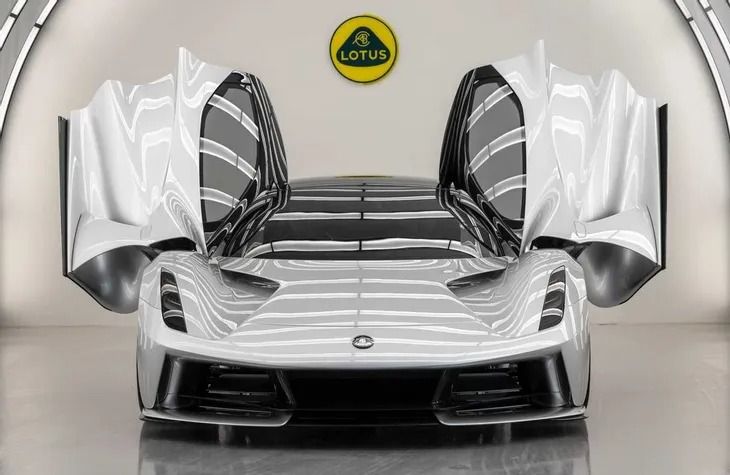 In keeping with the theme of teamwork making the dream work, another French company has jumped the pond to look for friends in foreign places – Renault. The French firm's RenaultSport division is no slouch when it comes to vehicle dynamics but La Régie is nonetheless looking to the British shed-based company of Lotus to further enhance its sportscar offering (Alpine). The French manufacturer's throwing a lot behind this brand, even rebranding its midfield Formula One team to Alpine.
Read: Renault partners with Lotus
On the other hand, one can't ignore the role Lotus has played over the years, producing game-changing disrupters and providing the inspiration and engineering brain matter to the entire automotive industry. "Simply add lightness", the much-repeated slogan of the firm's late founder, Colin Chapman, could be the key to unlocking the electric sportscar movement, which has been plagued by heaviness – literally.
This right-swipe just makes sense. This is a meetup to watch closely. A tactical first-date move with the possibility of a medium-term relationship, and who knows, if they both like each other enough, could possibly lead to marriage down the line? I, for one, certainly hope so. I am crossing fingers and tipping my beret while taking a sip of French-inspired Methode Cap Classique I bought prior to lockdown.