In this week's news that you need to know, McLaren futureproofs itself by launching a series-production follow-up to its legendary P1 hypercar, Ford unveils a bold electrification strategy and Porsche demonstrates why it satisfies purists better than any other volume car producer. Brent vd Schyff tells it like it happened.
Mclaren Artura – Mac goes Hybrid
For eco-conscious would-be supercar owners, or perhaps performance aficionados who simply think it's time for a change, the timing is perfect for McLaren to introduce its first hybrid supercar (for this example, let's think of the ultra-rate P1 as a hypercar, not a supercar). The initial plan may have been to stretch out the production lifecycle of current McLaren models to get that extra bit of return for the British firm's shareholders, but with competitor Ferrari being first to market with its Hybrid SF-90, no one can blame them for pushing forward their schedule by 2 years so they could release the Artura.
Job one was to go lightweight (the Artura's kerb weight is 1 395 kg) and McLaren achieved this by incorporating specialist components and a V6 engine. That means the power unit doesn't have to work as hard to propel the supercar's heft. Pin that up against the SF-90, which tips the scales at 1 570 kg and you'll see why there's hope on the horizon. McLaren Industries (a sister company) has developed myriad technologies for everything from F1 to Nascar. Through aggregating data that will find its way into McLaren road cars, the group is perfectly set up to usher in some exciting products in future.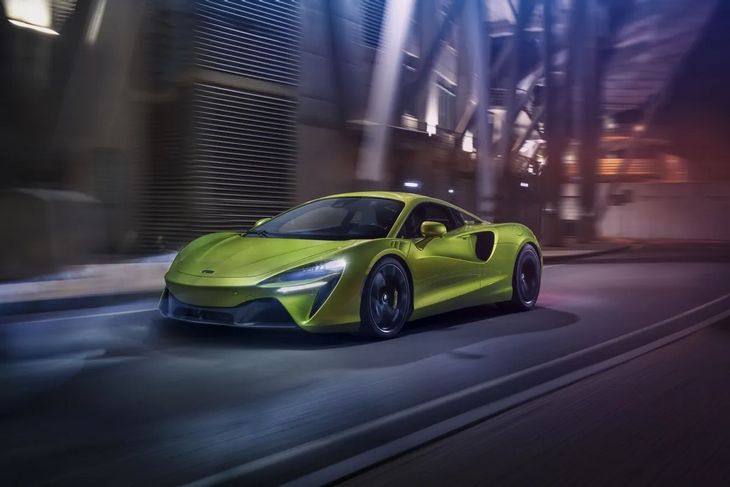 Modern cars have become rather portly (it's made them safer, more comfortable and exceedingly refined, but you know what they say about too much of a good thing). Therefore, it's refreshing to see a manufacturer return to basics by adopting Lotus founder Colin Chapman's philosophy of "Simplify, then add lightness"; heck, it worked for many British shed-built sportscars in the past and continues to do so for the few that remain today (takes a sip of tea). Here's why: Lighter cars with potent engines have superior power-to-weight ratios, which tends to make them more engaging to drive... yes, sheer fun!
Since 2010, McLaren has been pinching sales from Ferrari. By delivering eye-watering performance machines and playing the slow and smart game to grow market share in North America and China, the Woking-based firm now finds itself in a strong, sustainable position. Along with that growth, McLaren's P1, 720s, 675LT, Senna et al have been banging out Ludacris numbers and looking every bit the part.
Read: McLaren Reveals 500 kW Artura Hybrid Supercar
Sadly, we often become victims of our success. When you think of Mclaren, the number one image that comes to mind is the Mclaren F1 – the unicorn to lead all unicorns. It was always going to be a tough act to follow. Talk about peaking too soon! It's kind of like the more successful sibling in mom and dad's eyes. The Artura is, then, an important next step in the brand's history; it ushers in the next chapter in this crazy world. Whichever way it turns out, my only words of wisdom are "make fewer models" and "focus on quality". That will ensure the Artura is perfect in its own right and won't live in the F1's shadow.
Ford Hybrid Bakkies – converting the faithful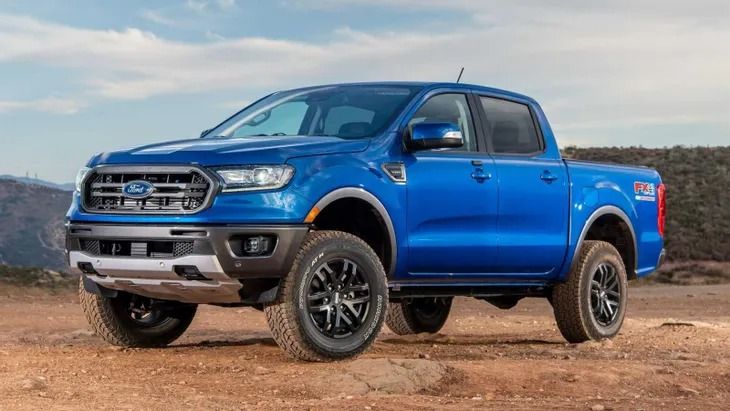 The lofty goal of 66% of all of Ford's sales to be electrically-powered by the year 2030 is certainly ambitious, but not entirely unreachable. Europe is a significantly different market from South Africa and North America, replete with hard-hitting penalties for emitting more than a thimble of CO2. It also has a few things that generally work in its favour, such as a receptiveness to change, advanced technological development and a more compact geographical dispersion that connects consumers and service providers.
It'll be a hard sell for Ford, but if it can convince the same group of owners that have bumper stickers that read "Only milk and juice come in 2 litres" to purchase an electric Ranger by 2030, they would have solved the Rubik's Cube of product conversion in the automotive industry.
Read: Battery bakkies in Ford's future

Not to harp on the go-to negative that shrouds electric cars in general, but something significant will have to happen in South Africa to force a change in buyers' minds about electric vehicles (EVs) – or at least convince folks to switch to EVs while there is still a plethora of more affordable ICE-powered cars on the market. That something could be as simple as reducing tax and duties on EVs vehicles to nil.
When there's price parity between EVs and petrol cars – and average buyers do their cost of ownership sums and find that they'll ultimately be saving money by "going electric" – only then will things like infrastructure and demand take off. The model will only work if underpinned by government intervention (yes, I know I'm dreaming) to ease the burden on consumers who, let's face it, always get lumped with costs at the end of the day, which turns them off right away. I feel that, in the next 5 years, not enough will have changed and we will be having this conversation again. What do they call it? Déjà vu?
Porsche GT3 – is this the last dance?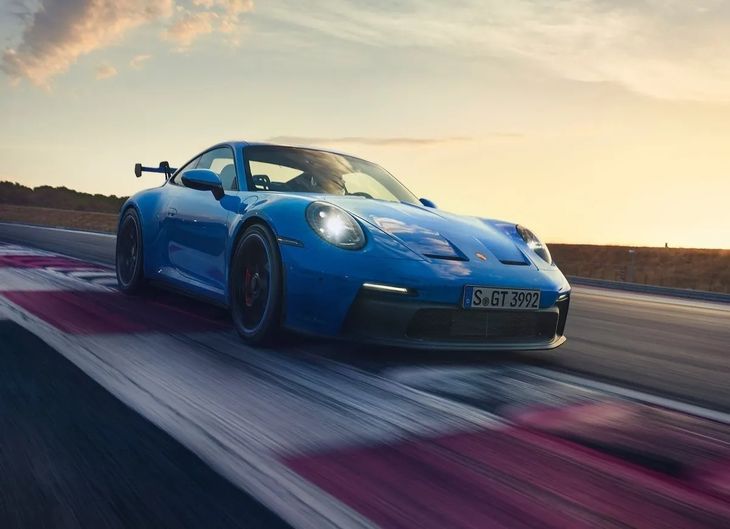 Enough with hybrid and EV talk for now… Let's kick it old school. One can't help but appreciate the natural rawness that is the GT3 blueprint. It says something that, while every manufacturer went the boost route, slapping turbos on just about everything, Porsche kept it pure with this tried-and-tested recipe. I always questioned this... until I drove one. It was a 997 gen-1 – to be precise – and it changed my life (cue the motivational background music). The garden variety (sounds silly, right?) GT3 has always been the utopia of motoring; 9 000 rpm from a flat-6 naturally aspirated motor with a clutch and 6 gears is a gift from the car gods. I'm not sure what it is, but that last 500 rpm delivers harmonics that'll raise the hairs on the back of your neck and make you strongly consider naming your firstborn "Hans Mezger".
Read: All-New Porsche 911 GT3 Revealed
The GT3's build quality is sublime and the handling balance is as close to perfect as you could hope to experience. The steering, man, it's the best I've experienced on any road car… so much so that as much as I despise the term "race car for the road", the GT3 is the closest you will get to that and that is why the latest iteration of the model is likely to be the car that eclipses the Toyota GR Yaris' hype.
But is this the last time that we'll see a naturally aspirated GT3? Will Porsche cave under pressure from the environmental lobby (and the stringent emissions legislation that they propagated) and go the turbo route? I certainly hope not. As long as cars like these are still being produced, the world hasn't lost its way completely. Who would have thought that there was still fun to be had in the increasingly regulated world of motoring? If you're still unconvinced, book a meeting room and watch the Nurburgring lap-time vid below and crank up the sound. If that doesn't work, check your wrist for a pulse.
Watch that video below:

Related content
This week's news you need to know (Feb 21, Week 2)