The first week of February 2021 produced some banging news. Mercedes-AMG has finally put it in writing that the next-generation C63 will be propelled by a hybrid 4-pot, Audi has announced local pricing for its performance wagon RS4 and RS5 variants and Ford and Toyota have pledged to invest billions more in the South African automotive manufacturing sector. Brent vd Schyff takes us through some of the missing details...
Audi RS4 Avant – the return of the wagon
I dream of the day when SUV fatigue will finally set in and, after years of subjecting us to one pointless, overpowered and jacked-up model after the other, manufacturers will begin to forge a new path. It'd be a day when consumers will realise there is life after the SUV and, hopefully, car brands will meet the demand for something to snap us out of this funk. The answer? Performance wagons, my learned friends.
Unlike their SUV counterparts, performance wagons actually make sense somehow. An estate is just a sedan with an extra bit of sheet metal at the back, so applying a little performance tuning to the venerable 'wagon is a much simpler task than fashioning yet another cumbersome big-wheeled SUV, replete with gaudy detailing, compromised dynamics and an obscene carbon footprint.
A performance wagon offers a distinctive exterior execution, allied with the added practicality of a bigger load bay, which guarantees that school runs are always interesting affairs (careful of the kids' necks there, dad). Still not convinced? The romance seriously sets in when bar or braai talk turns to stories of wagons thrashing sportscars with the baby seat still in situ (disclaimer: not while baby's strapped in).
I've never met a petrolhead who doesn't covet a performance 'wagon, especially one of Audi's RS models. Audi has gifted us countless examples and has kept the flag flying for all these years. Think back to the beginning when the introduction of the RS2 shook the community – that first RS set the tone and boy, did we like that tone.
Read: Audi RS4 & RS5 (2021) Specs and Price
And yes, the station wagon was once the SUV of the world. Don't forget that. That is before the SUV took over and became the craze and just like fashion, trends come and go. Remember the relief you felt when that annoying trend of wearing t-shirts over long-sleeve shirts in the 90s faded into obscurity? I'm hoping that the SUV will meet the same fate. Its replacement (hopefully the 'wagon) will be welcomed.
Investment in SA, Toyota and Ford doubling down on SA
In amidst the slugs being thrown at the global economy in the post-Covid fallout, it's welcoming to see motoring giants such as Ford and Toyota investing in our beloved Republic. After the year we've just had, it's a timely fillip. It's great to see the motor industry taking the driving seat with these green shoots. If that isn't a cause for celebration, what is? 10 000 jobs created by Ford. That is 10 000 families that will positively benefit from this. Feeling good yet? Even Cyril had something to say about the Ford deal… about hoping that the relationship lasts for another 100 years. Eish… He knows it's a Ford, right?
Read: Ford to invest a further R15.8 billion into SA
This bit of news comes shortly after Toyota South Africa Motors announced that it intended to commence production of a Corolla-based crossover (named Corolla Cross) at its Prospecton plant in KZN (where the Hilux, Fortuner, Corolla and Quest are made). The R2.4-billion investment will create more jobs and inject much needed foreign investment into our economy. Let's hope that this trend will continue!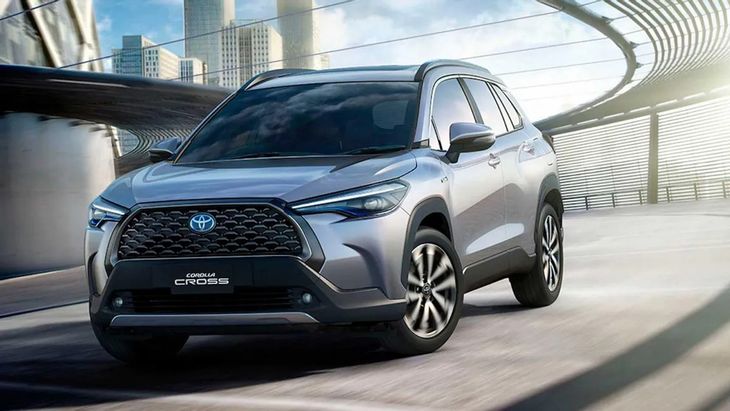 Read: Toyota Corolla Cross to be built in SA
Shock therapy – next-generation Mercedes-AMG C63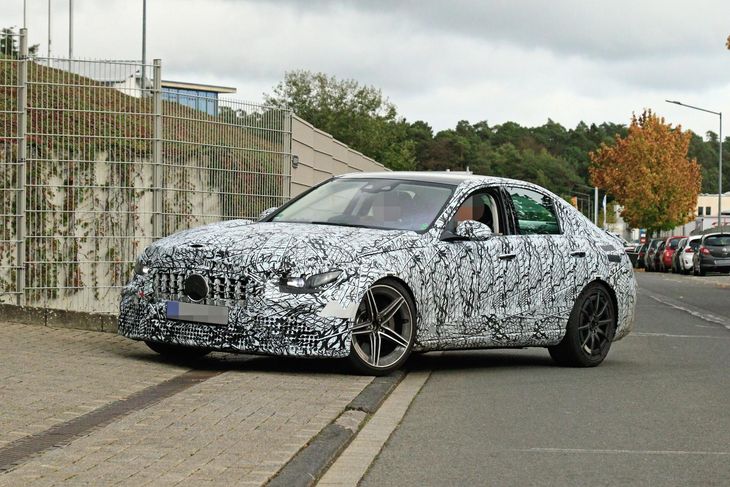 Mercedes-AMG's performance division in Affalterbach must have done a lot of soul-searching about what to do with the C63 powerplant. The twin-turbo 4.0-litre V8 has been a triumph, but tightening emissions laws have rendered the roaring motor unsustainable. So, what power unit will Benz use in the next C63? Many won't like it and sensitive viewers, be advised, the next sentence contains the words "4-cylinder hybrid". No, it's not a misprint. To be fair, AMG created the monster to begin with and, thanks to the emission saga slowly tightening the noose, the days of boisterous V8s are coming to an end, cylinder by cylinder. These same emissions laws, if they achieve their ultimate goal, would see ICE engines being totally phased out. This was long before Greta had her soapbox moment at Davos. Food for thought?
Read: Next Mercedes-AMG C63 to pack 410 kW
I've driven the GT53 (powered by a hybridised V6 petrol motor) and folks, it's not that bad. Sure, it isn't your gut-wrenching V8, but it's a worthy substitute. Cold comfort I know, but let's also not forget that a large amount of technology proven on F1 circuits will find its way into the C63 and, consider how well that technology has worked out for Mercedes' F1 campaign so far... Technically, with some tough arm tattoos and the new hybrid C63, you could be the next Lewis Hamilton. Still not convinced? Then let's put this question to you: What would you rather prefer? A hybrid powerplant with more shunt or nothing at all?
I love a good old thumping V8 just as much as the next petrolhead. It's a visceral experience that strokes the, um, ego, but we need to check our ego and realise that modern-day engine technology has surpassed the need for bulky power units that aren't economical. What we need here is a paradigm shift from Mercedes-AMG... a religious conversion, of sorts. If the Three-pointed Star can get that right then they'll have accomplished what many traditionalists still regard as an impossible task. But like Tata Madiba once said, "it's always impossible until it's done." Good luck, Benz.