In this week's motoring news you need to know, Brent vd Schyff muses about BMW being "reduced" to battling Volkswagen, Kia's upcoming double-cab – which might be more hardcore than many of us expected, Hyundai's Delta Integrale clone and the Golf 8 GTI Clubsport 45 emerging from the murky depths of the web.
BMW 128ti – Tactical Changes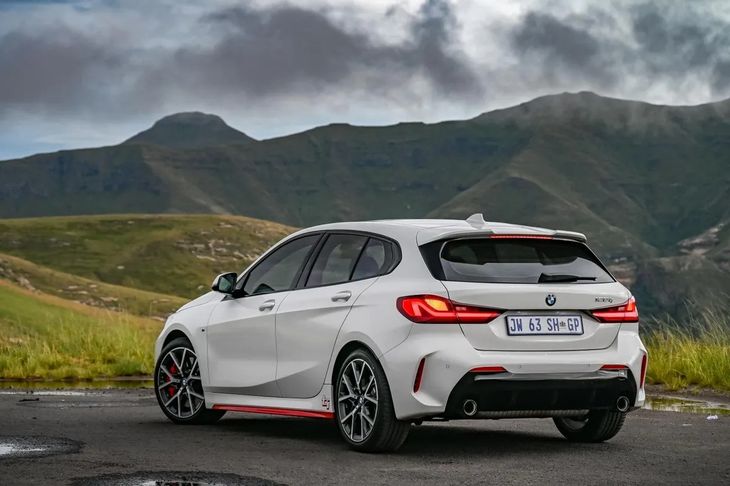 I've heard it so many times before… "BMWs need to be rear-wheel drive (RWD), not front-wheel drive (FWD)". That statement – or other mutterings of that nature – usually come from die-hard anoraks who resist change in a world that doesn't. You see, BMW's management team has been quite pro-change of late. Some may argue a little too "pro", considering the controversy surrounding the 4 Series' divisive frontal styling (the tall double-kidney grille, in case you've only just got back from a distant planet). Just so we get the chronological order correct, FWDgate precedes Nosegate and if you're one of those implacable traditionalists who insist Bimmers need to remain rear-wheel-driven, well, just look away. Why the departure though? Well, introducing new blood into a brand is a good thing, believe me.
Read: BMW 128ti (2021) Specs & Price
This brings me to my next point – if BMW's intentions are to usher in new blood, they've certainly come to the right country. We're a nation of devout vrr-pah disciples who are now getting that alluring BMW roundel dangled in front of our noses too. In truth, Volkswagen didn't pick a fight with BMW... Mercedes-AMG drew its Bavarian rival's ire when it introduced the (admittedly all-wheel-drive) A35 below the A45 in the A-Class line-up and... whatever Benz goes, BMW is sure to react (and vice versa). Despite whatever anyone may say, having a brand like BMW in the hot-hatch market is good for the breed.
Brands need to evolve and that is why the move by BMW is tactically sound. It's a fresh shift into a new space. It's going to take some time for the masses to warm up to the 128ti, but they will. If you, as a GTI owner, are ever gifted the chance to try the Bimmer, would you be brave enough to admit that you prefer it over the GTI? You can whisper in my ear and I won't say anything to anyone. Pinkie promise.
Kia double cab vs Hilux – The South intensifies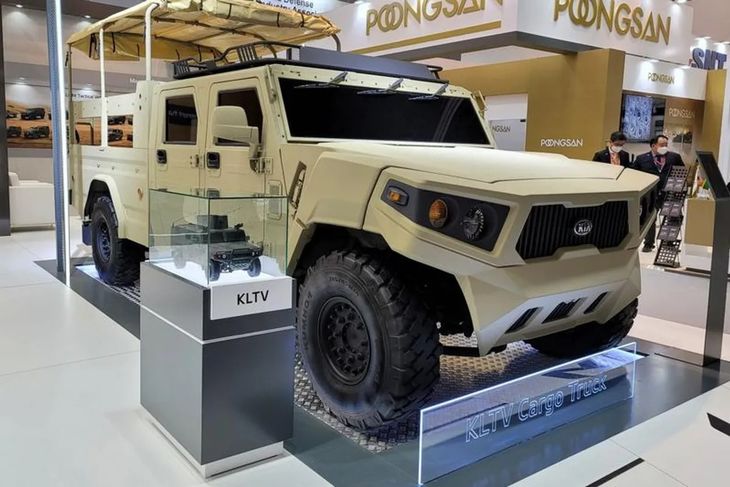 It's no secret that the Toyota Hilux has dominated South African bakkie sales for several decades. There was a hiccup when Ford's Ranger took the crown for an oh-so-brief moment, but methinks that was only as a result of the pre-facelift Hilux borrowing its facial expression from Ice Age's Sid the Sloth. Since then, the updated and re-updated Hilux has only widened the sales gap between Toyota and Ford.
Read: Kia double-cab tougher than Hilux
Nothing lasts forever, however. Okay, yes, an all-new Ranger is coming out in a year or two's time and the Hilux will be replaced around the same time or shortly thereafter. However, the recent exhibition of a military-spec Kia double cab in the UAE may be the first warning sign that the Hilux's dominance will be challenged not only by Ford, but by the might of Hyundai Kia. Is that beige monstrosity above a harbinger of a potential coup d'état in the leisure-vehicle market? If Kia hopes to ensure its survival, it will have to diversify its product mix and the bakkie market might just be the perfect place to start.
What's noteworthy is that 2020 saw declining global profits for the Korean powerhouse, which could be attributed (at least to a notable degree) to Kia devoting resources to increasing quality and occupant safety to the benefit of its customers. That sort of decisionmaking bodes well for brand trust, something that Korean models have struggled to engender in the past when they've burst into new markets.
Tensions are rising. In the Cold War-like lull between now and when Hyundai Kia's leisure-based bakkie/s arrive/s, South Korea could take some advice from the North (for once) and redouble their efforts to thoroughly develop and bring a Hilux-rival to market with force. And if the war references are something to go by, the Japanese have never been pushovers either. This is set to be quite the battle.
Ioniq 5 – East vs West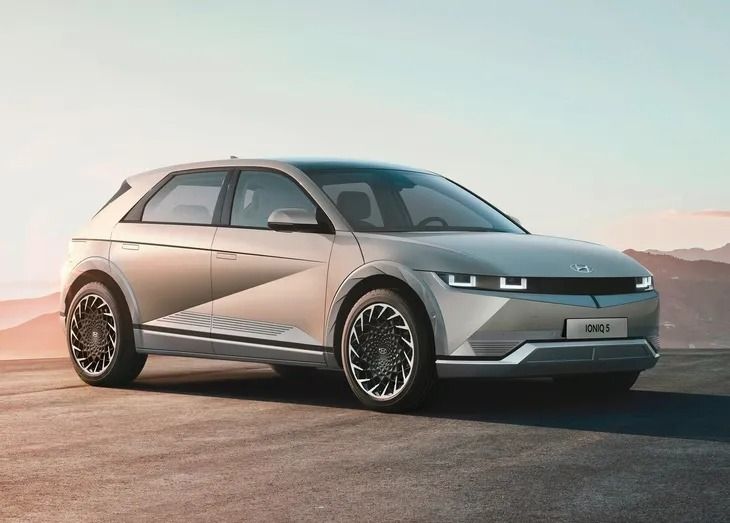 On the topic of battle lines being drawn, the war between Hyundai Kia and the Volkswagen Group certainly seems to be heating up, this time on the "cyberwar" battlefield of EV proliferation, but with that retro East vs West feel we've seen in the internal-combustion-engine (ICE) age – get it? Hyundai's latest foil to Volkswagen, or more specifically, Wolfsburg's ID electric car range, is the Ioniq 5 crossover.
It kinda looks familiar, doesn't it? For those '80s turbo petrolheads among you, who may draw some comparisons between Hyundai's newcomer and Lancia's WRC legend and bona fide cult car, the Delta Integrale, I don't think you are very far off. Only this time, the Delta's listened to Greta Thunberg's pontification, dropped the 2.0-litre turbo with those sweet wastegate sounds, and gone tree-hugging.
Read: Hyundai Ioniq 5 is a 225 kW EV
Volkswagen Golf 8 GTI Clubsport leaked – realign the chakras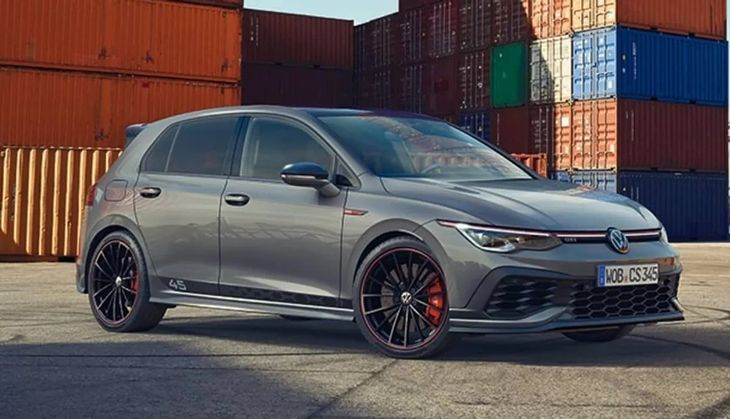 Whether intentional or by accident (I genuinely can't tell the difference in these days of too-clever-by-half marketing) this past week saw leaked images of the latest Volkswagen Golf GTI Clubsport (45) pop up on the web. Regardless of the TCR being the champion it is, it still lives in the shadow of the Clubsport S. That's something that the new Golf 8 GTI Clubsport would need to address...
Read: Leaked: Volkswagen Golf 8 GTI Clubsport 45
It can start with reviewing the Clubsport S DNA, replicating it but with that new-car spin, bringing that VW Group future-tech magic (both drivetrain and interior) into the equation. Sounds simple enough? Hardly. Volkswagen has proven time after time that it can come back with a bang. Just think about the Golf 3 GTI dip in the early Nineties, followed by the (at least partial) Golf 4 GTI recovery and then the arrival of the future-classic Golf 5 GTI. I have every bit of confidence that VW will knock out a belter of Clubsport based on the 8th-gen Golf. Sigh... just build a manual version and launch it here. Hint hint.