GWM wants to join the performance-bakkie craze, BMW appears to be planning the resurrection of its CSL badge, Hyundai wants to give VW sleepless nights (with the new Staria people-mover) and the Nissan Magnite is "a car for the times". Brent vd Schyff unpacks this week's automotive news you need to know...

GWM & Shelby – What about that trade war?
Throughout the past decade, we've all become a bunch of demanding little motorists, haven't we? We demand performance out of everything. SUVs, performance sedans, station wagons, hot hatches and even the humble electric toothbrush needs to be pushing out serious revs per minute before we're satisfied. Our thirst for performance knows no boundaries and has spawned a complicated situation...
Bakkies were once regarded as little more than motorised donkey karts, but it didn't bother us. We were happy if we could load a tonne on the back and leisurely coast along to our destination and move the odd couch for that cousin we only heard from when favours were required. Nowadays, if we're not seeing sub-7-sec 0-100 kph figures, we're just not happy. Since Volkswagen decided to wedge a 3.0-litre V6 turbodiesel in the Amarok double cab, which it subsequently tuned up to produce 190 kW (and don't forget about the lesser spotted Mercedes-Benz X-Class X350d either, it's still listed), it seems that everyone expects bakkie powerhouses Toyota and Ford to unleash rabid, tar-shredding Hilux GRs and Ranger Raptors, if not based on the current generation bakkies, certainly on their successors.
ICYMI: GWM and Shelby to Collaborate on a Performance Bakkie?
The latest OEM to seemingly buckle under the pressure is GWM, who has been in talks with tuning gods Shelby (how's that for a kick the Chinese/American trade war's shin?) to produce a hardcore, performance-oriented P-Series. Not much is known about the project so far, but if GWM is looking for the right magic to take the fight to Toyota and Ford, they've tied up with the right partner. The only bit of advice I have is to keep things simple and focus on the basics, because in the hearts and minds of true bakkie enthusiasts, genuine off-road capability will always outweigh outright quarter-mile times.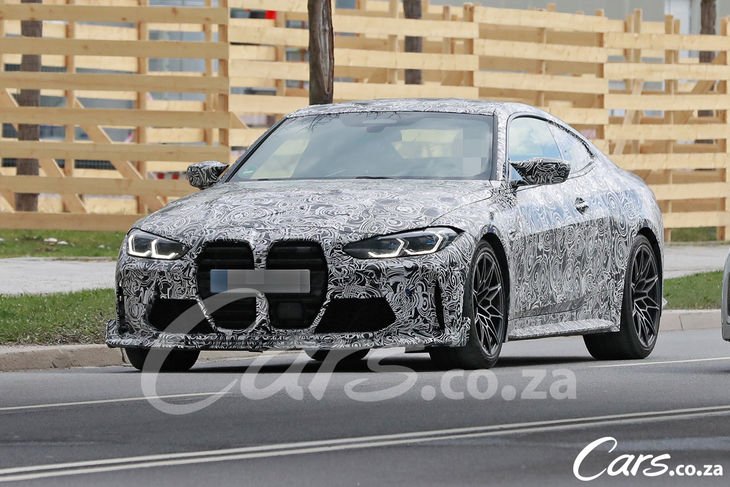 BMW M4 'CSL' – A gift from the motoring gods
In case you didn't know, CSL is an abbreviation for coupe, sports and lightweight. BMW first produced a CSL-badged model in the Seventies when it wanted to go racing and famously gave the E46-generation M3 a stirring swansong with a limited production run of cars that featured just enough in the way of lightweight packaging, aerodynamic addenda and mechanical tweaks to be truly special.
BMW's M Division is turning 50 years old next year and, to mark the occasion, the brand's apparently planning to give itself (and countless Bimmerphiles around the world) a big ol' present in the form of a CSL based on the current M4. Has the G82-generation M4 done enough to deserve a CSL badge, however? Speak to journalists (and some lucky petrolheads) and you'll quickly understand why I ask that. It most certainly is an accomplished (if hellishly expensive, these days) sportscar, but for all its in-yer-face styling the M4 has become a tad too "user-friendly" in a "trying to please everyone" kind of way.
ICYMI: Spied: BMW M4 CSL
The aforementioned E46 M3 CSL, by contrast, was a special car that did quite the opposite... it was designed exclusively for driving purists, not anyone who could afford one. In South Africa, only a handful of specially-chosen customers were offered the opportunity to buy the car, there was no online auction (coughs). To this day, a mere mention of its name stirs emotion, despite the fact that history has not been kind to the sequential manual gearbox (SMG) it was fitted with. Just so you know, there are specific companies that have been converting these cars into manuals for years now (take note, BMW).
If we haven't moved past the grille debacle (and let's face it, not everyone has), I can only think that this ace up BMW's sleeve (the mystique of the CSL badge) will serve to convert those who're still on the fence or make those discreet fanboys loud and proud. A G82-generation M4 with the CSL recipe... more road connection, (even more) swathes of carbon fibre and less in the way of gadgetry… those are simple ways in which BMW can prove it still puts the driver first. It's one to watch. At the risk of repeating myself, just please learn from the past, BMW: ditch the auto 'box and make the CSL manual only.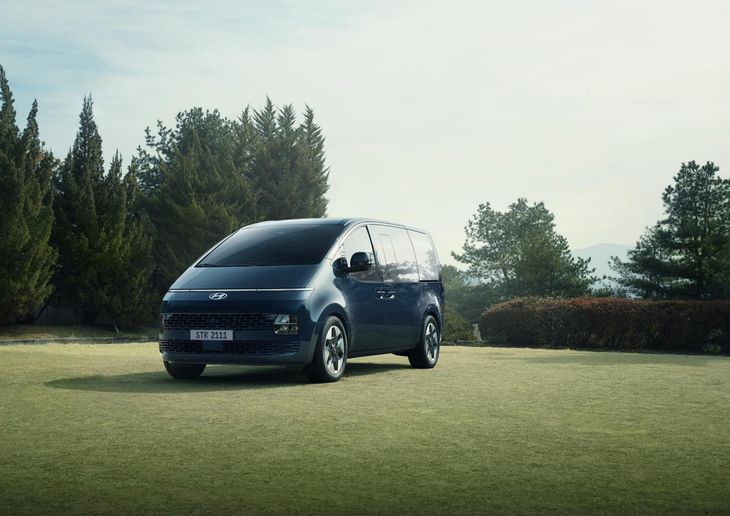 Hyundai Staria – Family planning
Not to be confused with the Mitsubishi Starion, the Staria is another way in which the Hyundai is looking to eat into VW's market share (the newcomer is a rival to the T6.1 Kombi and Caravelle). This time Hyundai's not making a people mover out of a commercial vehicle (as it did with the H1) – it's taking direct aim at the Luxury MPV segment. The Staria boasts a plethora of gadgets and luxury features for the modern family; ostensibly, it turns a dour road trip into more of a spa day. The MPV has been eclipsed by the SUV, but the reduced demand for people movers is also a result of... better family planning.
ICYMI: Hyundai Staria Confirmed for South Africa
In the past, larger families were more the norm, but today, in much of the developed world, families have been "downsized" and households' headcounts continue to shrink, leaving large MPVs surplus to requirements. They now perform largely commercial roles, such as carting journalists to and from airports. It stands to reason that buyers with smaller families will look no further than more cost-effective smaller SUVs that serve their immediate needs. This doesn't make MPVs obsolete – there is still a need for these premium soccer parent's cars, but from my vantage point, their days are numbered.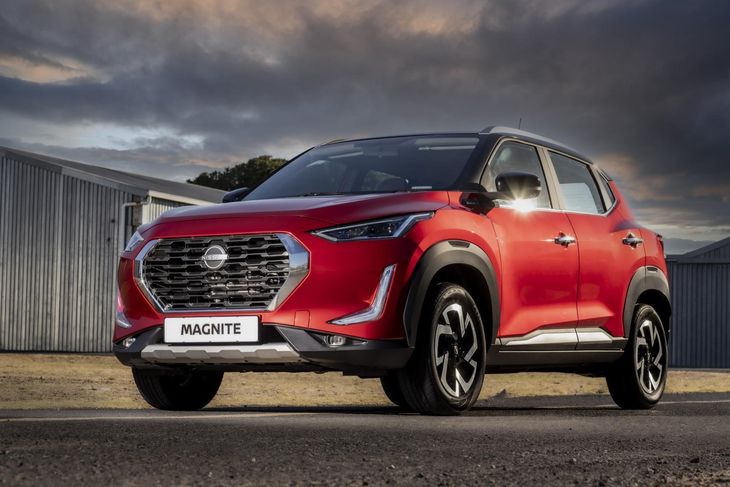 Nissan Magnite – The compact war intensifies
As the world slowly emerges from the Covid-19 pandemic (rolling out vaccines to billions of people around the world is a gargantuan task and a painstaking process, to say the least), we have to live through difficult economic conditions – and we knew they were coming. Sadly, many have lost their financial security through companies thinning out staff numbers to survive. On the flip side, I've seen individuals demonstrate a new level of resourcefulness; people have sought out creative ways to create income and save money. The cost of motoring, for example, demands a large chunk of our disposable income.
ICYMI: Nissan Magnite (2021) Specs and Price
Families are looking for more affordable SUVs to ride out this wave and OEMs are neatly catering for that need. This week, Nissan SA staked its claim in the ultra-competitive budget crossover (B-SUV) segment with the pint-sized Magnite, which undercuts the likes of the Volkswagen T-cross and Hyundai Venue by offering a budget-busting option that's fit for purpose.
So, where's the catch? There's always a catch. To lower production costs (in other words, reduce the prices of completed units they supply to franchised dealer networks around the world), manufacturers usually reduce as many systems that are hidden from the naked eye as they can. If you're willing to accept that compromise, a B-SUV is a good option, but be warned: you'll get only what you pay for.