In a rapidly changing world, how does a traditional, petrolheaded-to-the-core brand such as BMW M plan to future-proof itself? We spoke to the Head of BMW's M division, Markus Flasch at the Frankfurt Motor Show.
Sitting in BMW's hospitality area not far from the flashing lights around the controversially "grilled" BMW Concept 4, Markus Flasch, head of BMW M's division is confident and relaxed, even though he is about to be "grilled" by the media. Flasch moved into the M hot seat last year, but just prior to the shift he was in charge of bringing the 8 Series first-class coupe to the market. He describes the timing of the move into his "dream job" as entirely logical. "Now we have a logical sequence," he says, "first launching the base car and then being able to put something on top, with the M8."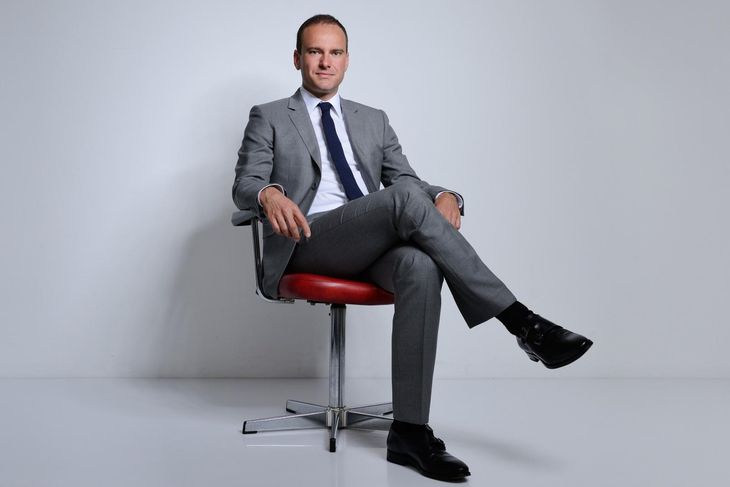 Markus Flasch has been the Head of BMW M since last year, and previously worked on bringing the 8 Series to market.
But what does the future hold for BMW M? After all, as we walked the halls of the Frankfurt Motor Show the themes were clear – electrification, autonomy, connectivity...
"The goal for our team is to keep the character of our cars and to let the heritage that we have as M live on in our future models," says Flasch. "This heritage that we have as M is something that really sets us apart from our competition. We need to be very careful and keep it this way. Our customers are very loyal and very sensitive to how we treat our heritage, so it's a dream job, but it's a huge responsibility. But I love it."
The M non-negotiables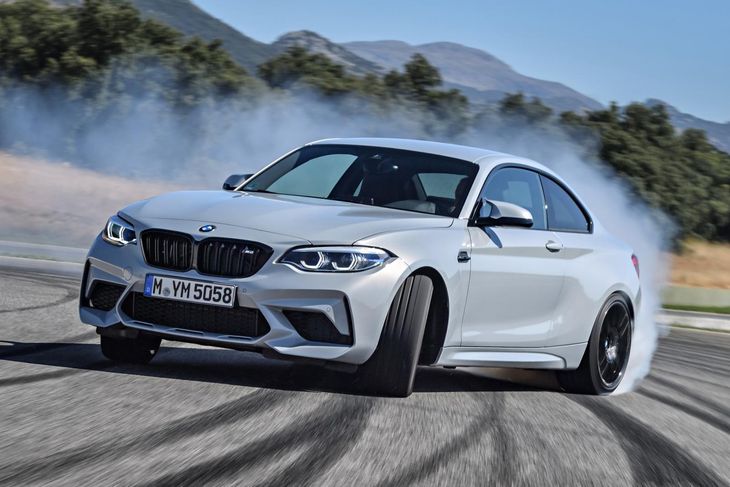 As far as an entry-level 6-cylinder, rear-wheel-drive M car goes, the M2 is probably as small as it's going to get according to Flasch.
Though the automotive world is shifting rapidly, there are certain things that are simply not negotiable for a BMW M product.
"It would be unacceptable if a new M car doesn't offer better performance than its predecessor," Flasch says. "We will never deviate from our heritage and what we've always stood for. Outright performance is important, yes, but a high level of performance that is easily accessible on an every-day basis is a classic trait of the M Division's products, as is handling precision. We will never only focus on longitudinal performance (straight-line), transverse performance is equally important, so our future cars will be as engaging to drive as they are today, if not more so."
That said, Flasch also makes it clear that nothing is off the table...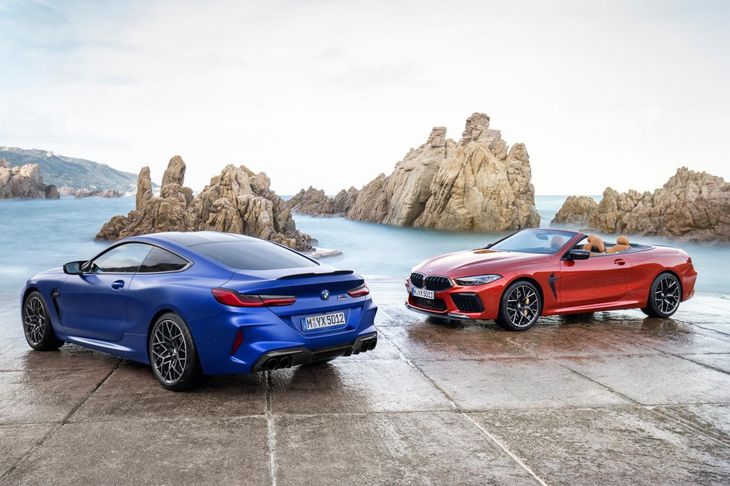 Expect special, more hardcore versions of the M8 (and other M cars, not only the M4), in the future.
"There are no taboos. M will be electrified... we are already working on this. And as our CEO said this morning, we will have a diverse offering. We will have SUVs, we will electrify, but we will also offer more classical and special-edition models, like the GTS, but not just for the M4."
And what about an M car that is entirely an M product and not based on an existing BMW? "This is possible. I'd even say it's likely," he says.
It is widely believed the BMW M Vision Next concept provides an indication of what this standalone M model will look like. When asked which M car he thinks was the most special, he's quick to name the M1 Procar, and the M Vision Next is very much a modern take on the M1's shape...
On electrification
"We will never shift to a new technology just because it is fashionable," explains Flasch. "In our team of 800 people, most are car lovers and some of them even compete in motorsport. To motivate them to do something, just because everyone else is doing it... that would be difficult.
"But if I were to give them the challenge to develop our future drivetrains and they have to come up with ways to increase performance in the M way at the same time, then they are very open to it. It's just intrinsic to the team. The M team is not against electrification. I've always said... we don't have to be first, but we have to be the best."
But back to the importance of heritage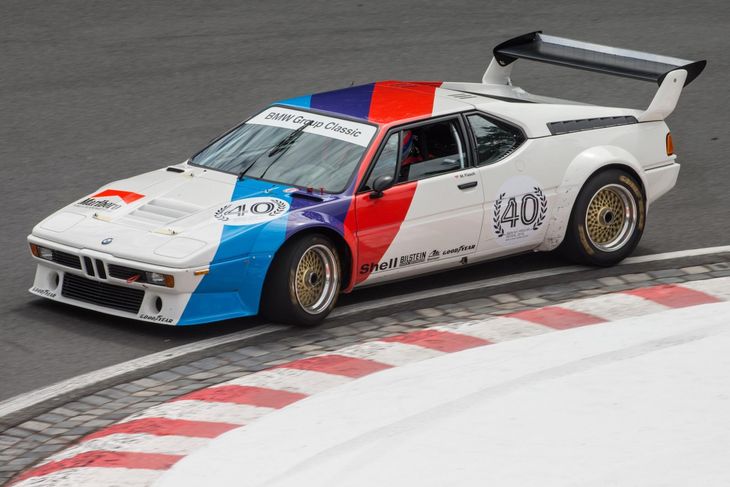 Motorsport and iconic cars such as the M1 Procar are vital ingredients to the M Heritage recipe, and one that Flasch is very keen to nurture.
"The most heroic M car ever is the M1 Procar... I had the opportunity to drive the M1 Procar at the Norisring DTM race... it's 40-years old, but it's still an up-to-date construction and when running on modern tyres we were on the pace of today's supercars. And it still looks modern!
"This heritage is something that really sets us apart. Porsche has maybe a similar heritage in motorsport that comes through to its road cars, but this is something we want to safeguard."
So, is the manual transmission safe? "As long as I'm here!," Flasch's face lights up. "But not in every car though, there's no point in an SUV. But in a rear-wheel-drive coupe or sedan, it's fantastic."
"Heritage is one of the main differences between us and our competition. We have a very loyal fanbase. It's like a community. It's like a tribe of people. I'm being followed on the autobahn, and people are taking photos of my car because they just want to be part of this "thing", this "M Movement". We have to protect it," he adds.
Flasch then starts talking about the next-generation M3 and M4, of which much is already known. The cars will feature the option of all-wheel drive, and its most poweful straight-6 cylinder engine ever, the S58 that's fitted to the X3 M and X4 M. In those crossovers, the engine delivers 375 kW and 600 Nm of torque (Competition), but according to Flasch, those figures are not the maximum that can be extracted from the engine... We can't wait.
You may also be interested in:
BMW Concept 4 Preview new 4 Series (and M4)
BMW launches M4 Heritage Edition
New BMW Supercar for production