If there's one budget car that has the potential to shake up and lead its segment in South Africa, Renault's Kwid might be it, but will it succeed and can other car manufacturers learn something from the newcomer?
Renault is well-versed in the budget car game. Just look to the Sandero for affirmation. Year-to-date sales reveal that the Sandero is the best-selling model in Renault's stable and it continues to be a popular choice for budget car buyers. More than this, the Sandero Expression is the current budget car champion in the annual Cars.co.za Consumer Awards – Powered by Wesbank, a title it will have to defend against the Suzuki Celerio 1.0 GL and the Toyota Aygo X-Play in the upcoming, second iteration of the #CarsAwards.

There is, however, a newcomer on the block, called the Kwid. It's packaged as a compact crossover and well-priced. Based on my colleague David Taylor's First Drive article, the Kwid seems to redefine what a budget buyer can expect from their purchase. This article aims to shed some light on this impression.

But before I continue, herewith a disclaimer about the Kwid's Achilles heel – safety specification. The Kwid is fitted with a driver airbag only and no anti-lock braking system (ABS) is available. It's the only major criticism we can lob at the Kwid at this point (following our First Drive) and Cars.co.za can only hope that Renault will address the safety issue in time (the lack of ABS will rule the Kwid out of contention for Cars.co.za Consumer Awards recognition, should our Budget Car category remain the same). Even though trends indicate that budget buyers prioritise value over safety, we feel that ABS and an additional passenger airbag are the only missing ingredients for what seems to be a sweet product that's extremely difficult to ignore in this segment.

Here's why I think the Renault Kwid can lead the budget car segment…
Styling

The Renault Kwid makes a strong case for itself by offering attractive styling.
When you think of a budget car, pretty styling isn't usually the first association that comes to mind. Many budget cars are plagued with horrid styling and marginal build quality. In many ways, that's what budget buyers have come to expect when shopping at the bottom of the new vehicle market. Despite the fact that the Kwid shares its platform with the Datsun GO, it seems to be worlds apart. In our experience, the Kwid doesn't necessarily look cheap, but rather displays modern styling that will, at the very least, make its owner feel less like a pauper and more accomplished. That's a good thing for sure.
What lessons can budget car manufacturers learn from the Kwid? Well, it may have no ABS, but cheap doesn't have to mean nasty. Renault seems to buck the trend by simply offering a decent-looking and reasonably well-built product. Strong sales will hopefully underpin the Kwid's success in this regard.
Features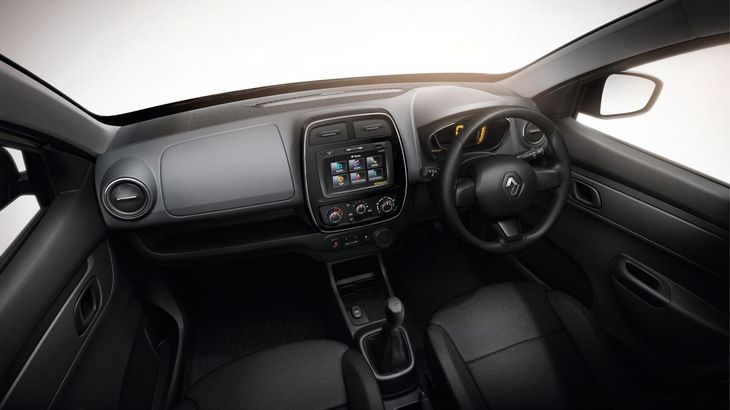 The Kwid's cabin is simple but offers a 7-inch touchscreen with integrated navigation.
The Toyota Aygo was the first budget car to feature a touchscreen infotainment system and Renault has taken it a step further by offering a 7-inch touchscreen display with an integrated MediaNav navigation/multimedia system on the top-spec Dynamique derivative. What? Navigation in a budget car?

Budget cars typically lack nice-to-have features and we think that touchscreen functionality and the inclusion of navigation will be welcomed, especially if you consider that far more expensive cars don't offer these features. Other useful features include Bluetooth connectivity, USB and auxiliary audio inputs and a digital instrument cluster.
Practicality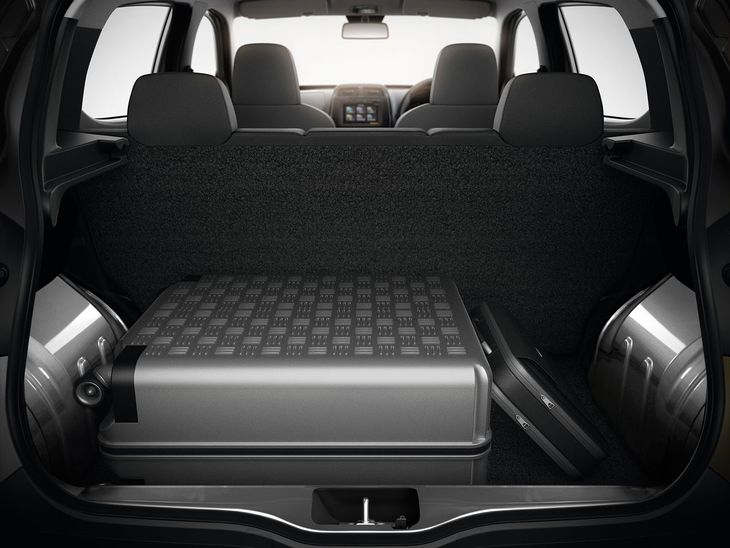 The Kwid offers sufficient space for luggage and the boot expands even further with the rear seats folded down.
The Kwid adopts attractive crossover styling with beefy wheel arches, plastic body cladding and a raised ground clearance of 180 mm. These features make the Renault more adept to life in the city and they will prove useful when you need to hop a kerb or tackle the odd dirt road. Interior space is decent and the luggage bay offers 300 litres of space, which expands to a sizeable 1 115 litres with the rear seats folded down. That's not bad by budget car standards…
Performance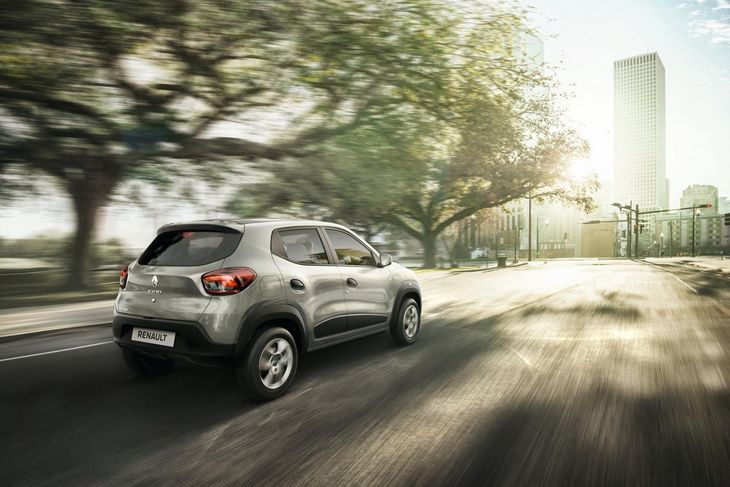 The Kwid's good power-to-weight ratio translates into decent performance from its 0.9-litre turbopetrol engine.
We drove the Renault Kwid on launch and we were pleasantly surprised by the performance of the newcomer. The Kwid is powered by a small (0.9-litre) 3-cylinder turbopetrol engine that offers 50 kW and 91 Nm of torque. Power is delivered to the front wheels using a 5-speed manual transmission.

Sure, the Kwid's no race car, but if you consider that it weighs under 700 kg without a driver, its power-to-weight ratio improves performance by a fair margin and it gets you to where you need to be at a reasonable pace. Better still, the Kwid should save you money at the pumps too, with a claimed fuel consumption figure of 4.7 l/100 km.
Value for money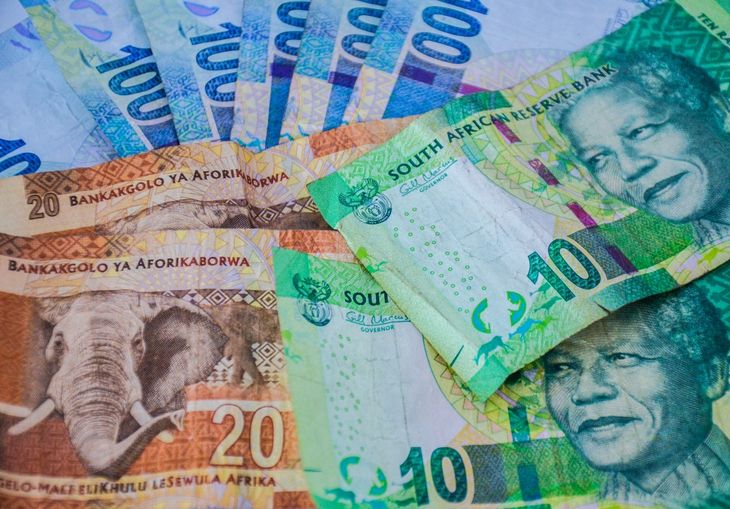 If you combine everything discussed so far and note that pricing for the Kwid starts at R119 900 for the Expression derivative and R129 900 for the top-spec derivative, you may be looking at a winner. More than this, the Renault Kwid also includes a year's free car insurance on top of a 5-year/150 000 km mechanical warranty and a 6-year anti-corrosion warranty. Service plans are optional.

If safety features are all important to you, then you best look elsewhere, but if you are willing to forego some safety features, then the Kwid might just be the ideal budget runabout you have been waiting for.

Look out for our comprehensive review of the Renault Kwid coming your way soon!
Related content:
Renault Kwid (2016) First Drive
Best Budget Cars in South Africa
Top 10 Most Fuel Efficient Budget Friendly Cars (2016)

Want to buy a Renault?