30 International GT cars have provisionally entered for the first 9-hour race held in 36 years at Kyalami on Saturday 23rd November. This event is the final and deciding round of the Blancpain GT Car Endurance Cup run this year in Bathhurst in Australia, Laguna Seca in California, Belgium at Spa and Suzuka in Japan.
By Roger McCleery
90 international and South African drivers will race "factory" and private teams from Aston Martin, Audi, Bentley, BMW, Ferrari, Honda, Lamborghini, Mercedes-AMG, Nissan and Porsche. Even better, 16 South African drivers who have raced here and overseas are entered. There are 3-man squads each from Stradale Motorsport, Pablo Clarke Racing and Team Perfect Circle. Three more South Africans, Jordan Pepper in his Bentley, Kelvin van der Linde (the ADAC Champion in Germany in an Audi) and Sheldon van der Linde in a BMW, will be joined by compatriots David Perel, Gennaro Bonafede, Mike van Rooyen, Franco and Sylvio Scribante and Andre Bezuidenhout, the holder of the track record at the Simola Hill Climb.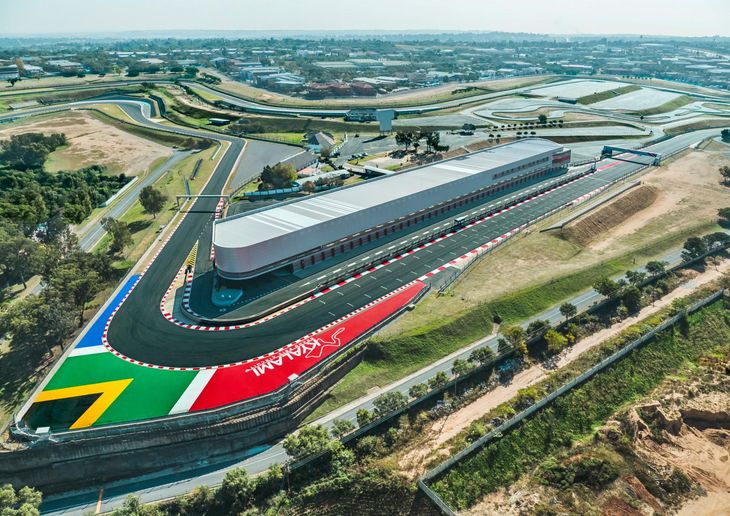 Now back up to international standard, the revised Kyalami circuit will finally see some top-flight international motorsport action.
This 9-Hour and 4 other races to follow in the future are endorsed by the Mayor of Johannesburg, Herman Mashaba and his Council, particularly for the income coming into the area and jobs that will be created. Besides the 9-Hour race there is something for all members of the family. There is the Soweto 60 Minute Drifting Challenge with all the country's top drifters competing for big prize money. There will be karting for kids from 3 to 12 years old. Older youngsters can race bigger-engined karts and electric karts.
Two supporting Volkswagen events will take place on Friday and Saturday whilst a music festival with many of the top DJ's (including Black Coffee) and bands in the country will keep spectators entertained.
Rich with heritage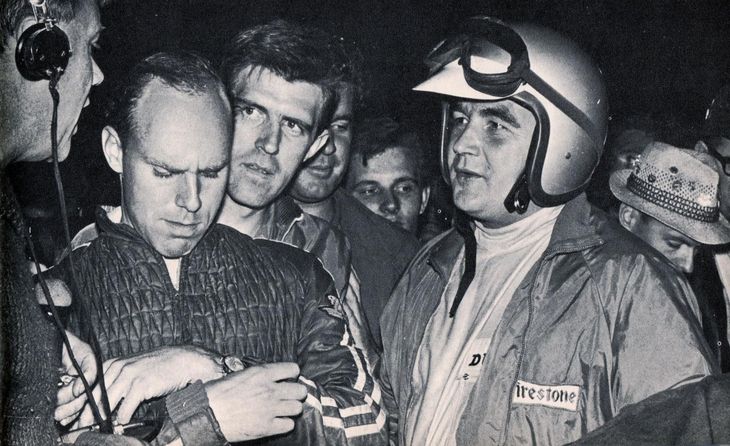 The legendary David Piper will be a guest of honour at this year's Kyalami 9-Hour.
To honour cars that took part in the first 9-Hour races in the 60s and beyond there will be a display and circuit parade. The first 9-Hour at Kyalami with 41 entries was held in 1961 when John Love and Dr Dawie Gouws in a Porsche 550 beat Bruce Johnstone and Nick Kingwill in an Alfa Romeo Giulietta TI, D Riley and Eric Glasby (AC Bristol) and Jack Holmes and Clive van Buuren in a locally-designed and -manufactured GSM Dart Climax.
David Piper – who will be a guest at Kyalami on 23rd November – arrived in 1962 with his Ferrari GTO and promptly won the race sharing the drive with South African racing star, Bruce Johnstone. He won over the next four years co-driving with Tony Maggs and Richard Attwood with two wins apiece in a variety of Ferraris. He came back in 1969 and won in a Porsche 917 with Attwood.
Jackie Ickx won three times accompanied by Brian Redman, David Hobbs and Giunti. Our South African Jody Scheckter won twice. Another popular South African win was Brian Cook and Phil Adams in a small-capacity Datsun 140Z.
The final 9-Hour race before the format was changed to 1000 km endurance races was won by the Le Mans 24 Hour-winner Derek Bell and German legend Stefan Bellof in one of the ten Porsche 956 championship-winning cars.
Tickets for the 9-Hour race start at R200. For more information go to here.