2018 is one of the most unstable years in automotive corporate history. What all the new CEOs mean for your favourite car brands.
If you are employed in a senior management position in the automotive industry, 2018 must rank as one of the most disruptive years on record. In an industry desperately strategising about its future powertrains (full or partially electric?), private car ownership (will we all subscribe instead of own?) and how to reconcile demands from the world's two most influential markets (North America and China), it has been a most challenging year.
Car company CEOs are some of the most traditional and autocratic business people and tend to be notoriously rigid in their crisis management. Domination is preferred to collaboration and 2018 has tested alliances and cast doubt on the survivability of certain brands. Europe. The United States. Japan. All three key domiciles of the industry have seen major corporate disruption within their automotive brands.
As 2018 draws to a close, what really happened in the global automotive industry this year – and how does it impact your favourite brands' futures?
Tesla survived
No car company CEO has a greater cult of personality (and has courted quite as much controversy in a relatively short career) as Tesla's Elon Musk. The former Pretorian has managed to survive despite antagonising rival manufacturers and the U.S. Securities and Exchange Commission and yet customers continue to wait patiently for Tesla to deliver cars to them, which are months (even years) late on original commitment dates.
Musk's survival has created immense pressure on established brands, however. Nearly every credible volume automotive manufacturer now has an electric vehicle of sorts in the pipeline for next year or 2020 – an urgency of strategy that would not have existed without Tesla's presence.
The world's oldest car company, which also, unsurprisingly, commands the vastest R&D budget (a staggering R170 million per day), has undoubtedly felt the pressure of Tesla's disruption. In an unprecedented step for a German car brand, especially one as conservative and immersed in its engineering legacy, Mercedes-Benz has appointed a non-technical CEO.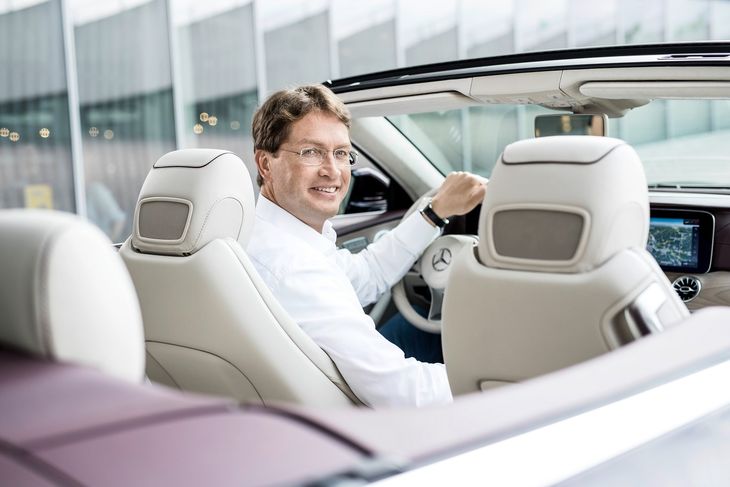 The new Swede in charge of Mercedes-Benz: Ola Källenius.
For decades, Germany's all-conquering car industry has dominated by virtue of its technical excellence, a state of affairs believed to be the result of promoting engineers to the position of CEO, instead of business managers. In a rapidly changing world, where engineers' technical sensibilities are no longer considered sacrosanct after the US emission scandal, CEO succession planning in Stuttgart, Munich and Wolfsburg might look a little different in the decade to come.
Mercedes-Benz has replaced its iconic CEO Dieter Zetsche with a Swede, Ola Källenius. A company man since 1993, Källenius has impressive stints at AMG and as head of Mercedes R&D to his credit, but he remains a business and strategy realist, not somebody beholden to engineering loyalties and narrow technical paradigms.
It's a daring appointment by the Three-pointed Star, and one which carries an unenviable burden of expectation for Källenius. Rupert Stadler's term as Audi CEO ended in an arrest this year and he was among the first non-engineers to become a German car company CEO. Källenius will be under intense scrutiny as Mercedes-Benz attempts to reconcile its traditional status and prestige with a hugely diverse product portfolio.
Merger mania after Marchionne
One of the last great corporate mergers in recent memory was the audacious acquisition of Chrysler by Fiat. In a moment of desperation after the 2008 global credit crisis, the unfathomable happened: Fiat acquired an interest in Chrysler during 2009. By 2014, Italian industrial equity owned Chrysler outright.
Market analysts could hardly imagine a less likely corporate marriage than Italian compact car specialist, Fiat, and the brashest of American bakkie and V8-performance car brands, Chrysler.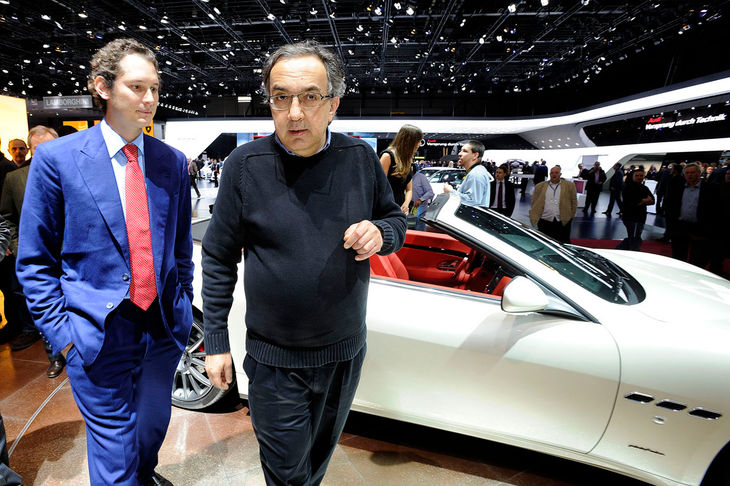 How will the Fiat-Chrysler brand fare after the untimely death of CEO Sergio Marchionne?
For the last few years, the organisation has stumbled upon occasional success, but most of its survival was due to Fiat CEO, Sergio Marchionne, applying ruthless (and necessary) cost- and efficiency management. After Marchionne's untimely passing in July, after a routine medical procedure in Switzerland, Fiat and Chrysler are now both in a predicament. Fiat's business anchors on patriotic domestic demand in Italy, a country perennially on the precipice of financial calamity, and Brazil, a country currently in the abyss of general calamity. Alfa Romeo has some new products, but negligible volume, and without a credible presence in either America or China, there is little prospect of any growth in Fiat or Alfa Romeo's business future.
Chrysler's Dodge bakkies do an excellent trade in America and with local production and strong demand, it's a business that could effectively run itself independently of the Fiat-Chrysler empire. As a whole, Chrysler is woefully unprepared for an electric vehicle future (it doesn't even have a mild hybrid in its portfolio), with Jeep being the only other division that could possibly be graded as a going concern.
Without Marchionne's forceful and visionary leadership, both Fiat and Chrysler might struggle to trend towards the goal that Mercedes-Benz never achieved in its partnership with the American auto brand: successful integration and sustained profitability.
End of the Alliance
After Marchionne's death midyear, many feared 2018 could not get any worse for the global automotive industry, but they were wrong. The chairman of Renault and Nissan's Global Alliance, which also owns a 3rd of Mitsubishi, was purged from his position after Japanese authorities raised issues about his personal income declaration and misappropriation of company funds.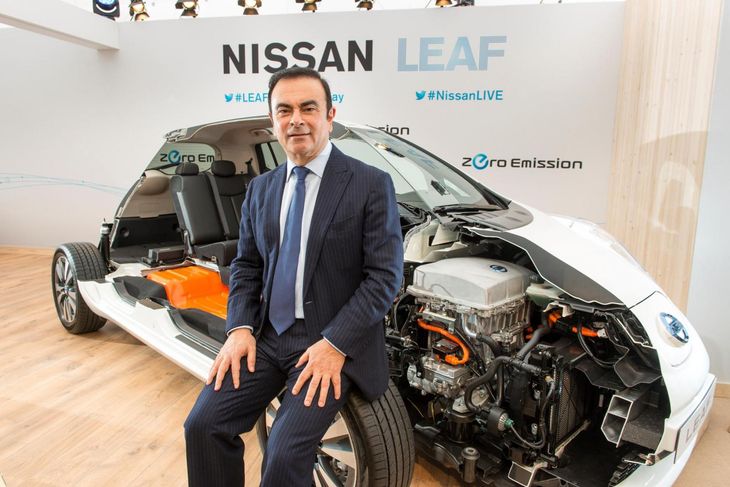 Carlos Ghosn is gone from the head of the Renault-Nissan Alliance. Will both brands remain in the alliance in 2019?
In the late 1990s, after the Asian financial crisis had weakened Japan's nearly infallible automotive industry, Carlos Ghosn engineered a merger between Renault and Nissan. It was hailed a miracle and, after peaking at 10.6 million new vehicle sales last year, the Alliance has proved its worth. Unfortunately, Ghosn appears to have taken his status as saviour a step too far.
After his arrest, Ghosn has been removed as chairman of Nissan and Mitsubishi and is currently residing in a Tokyo detention facility. His misdemeanours are said to include abuse of Nissan's corporate aviation assets for personal use, the purchase of a global property portfolio with company funds, used for his exclusive habitation, and having Nissan cover losses on Ghosn's ill-judged private investments after the 2008 financial crisis.
Japanese corporate culture is deeply respectful, yet Nissan's executives have been uncharacteristically virulent in their criticism of Ghosn after his arrest. There is a notion that this a golden opportunity to divorce Nissan from Renault, ending an alliance in which Japanese stakeholders felt their technology and American market presence were underappreciated... and that Nissan was merely a revenue source to support Renault, which features strong French government shareholding.
For Renault, the end of its partnership with Nissan could be deeply problematic. It has no American market presence, nor does it have a credible and profitable large bakkie or SUV product portfolio – both areas in which Nissan excels.
What will happen in 2019? It appears inconceivable that the Renault-Nissan Alliance will survive. Those brands that have not suffered (planned or abrupt) CEO and chairperson changes will be best placed to execute their strategies in the next 12 months.
Toyota and the Korean twins (Hyundai/Kia) appear very stable and should be set for a strong 2019.
Related content:
Autonomous Cars: Why they aren't working
2040: The End of the Car (As We Know It)?