Each year starts off with a bang in Las Vegas, which hosts the largest annual consumer electronics show in the world. We saw a plethora of TVs, robots, AI and typically weird and wacky gadgets at CES 2019, but it was also abundantly clear that vehicle manufacturers' involvement in the tech expo shows no sign of abating.
With each passing year, an increasing number of carmakers are choosing to display both their over-the-top concepts and useful tech innovations at CES to demonstrate the directions they are heading. We've rounded up the most interesting ones from 2019 below:
1. Hyundai Elevate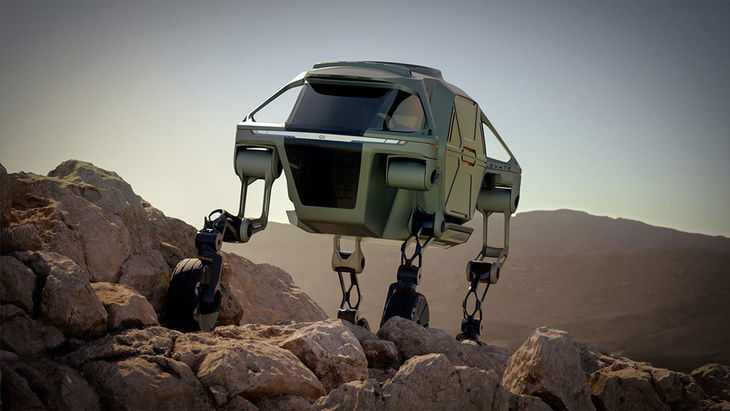 Hyundai showed off a straight-up crazy concept at CES: a 4-legged walking car, with spider-like flexibility to reach places normal cars typically can't get to... perhaps not even on planet Earth? This car-robot mash-up is what Hyundai is calling an Ultimate Mobility Vehicle (UMV). It has a small modular body that takes on different forms, with adjustable legs that can drive like any other vehicle and additionally climb walls, cover unusual terrain, assist wheelchair passengers when used as a taxi, or for rescue missions. When not in use, the legs can be stowed for drive-mode, so power isn't wasted. According to project engineers, the UMV is powered by a 66-kWh electric motor.
2. Mercedes-Benz Vision Urbanetic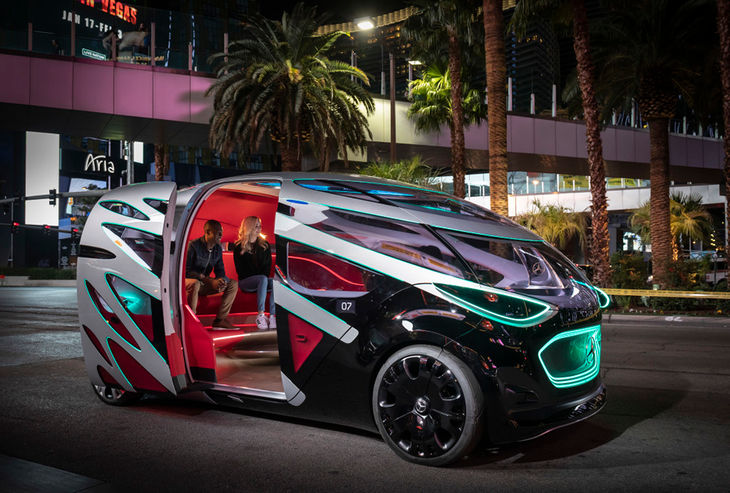 Mercedes-Benz unveiled an autonomous part-taxi part-delivery vehicle called the Vision Urbanetic... and it looks like it's jumped straight out of a sci-fi movie. The electric concept vehicle is more of an autonomous pod that carries either passengers (up to 12) or things for delivery, which can be summoned with an app. It features panels outside the vehicle that displays messages to pedestrians or cyclists to acknowledge them. Suffice to say it looks unlike any Mercedes-Benz we've ever seen – with brightly coloured lights and panels making up the exterior. The interior looks like a high-end yacht, with fancy lounging areas and wireless charging for smartphones. According to the company, the taxi and delivery modules can be swapped out in 5 minutes. Before we get carried away, let's not forget it's only a concept and highly unlikely to make it to production phase.
3. Kia R.E.A.D
Kia has showcased a "Space for Emotive Driving" with its Real-time Emotion Adaptive Driving (R.E.A.D.) system aimed at a future where autonomous driving is the norm. The company says it's a world-first emotional AI-based optimised and interactive in-cabin space centred around human senses. This means artificial intelligence will analyse human emotions with sensors to read facial expressions, heart rate and electro-dermal activity, and personalise the cabin space accordingly. It will, as such, adjust air-conditioning, seat massaging and ambient lighting settings, plus play appropriate music, based on the interpretation of its sensor readings. If you like the idea of being monitored constantly by AI, this may appeal to you.
4. Byton M-Byte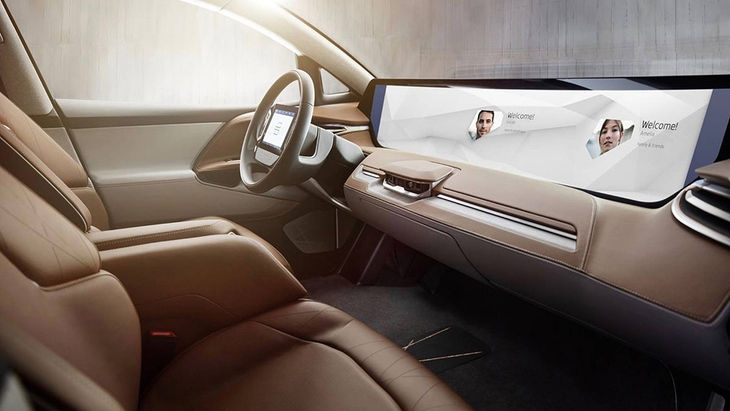 Last year, Chinese start-up Byton introduced its electric SUV at CES 2018 and has yet to reveal a production version of that concept, but the firm took to CES 2019 to show the vehicle's production-ready cabin, which features a monstrous 49-inch touchscreen panel. We know what you're thinking, but the "Shared Experience Display" (SED) complies with all safety and crash standards in markets it will be sold in, at least so the company claims. Still, a 49-inch screen across the dashboard just looks distracting (the equivalent of 7 iPads), despite not interfering with the driver's line of sight. If that wasn't enough, there is another 7-inch touchscreen located within the steering wheel, allowing the driver to configure the car and customise its functionality. What's more, there are screens at the back for passengers that links to the infotainment system.
5. Audi Experience Ride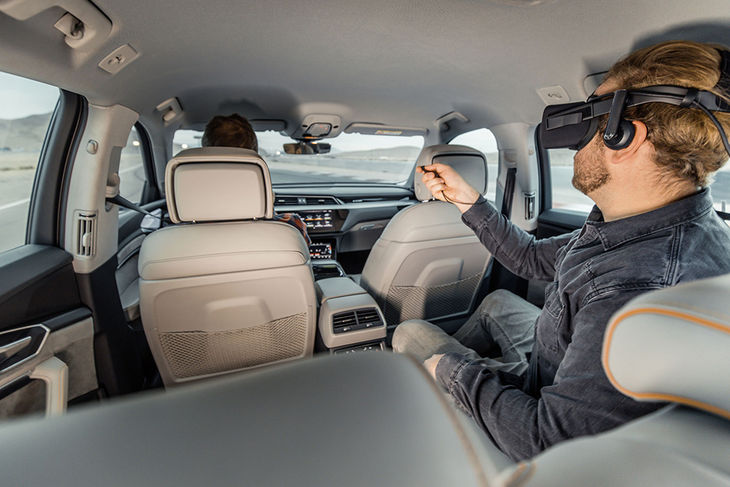 Audi demonstrated its new backseat VR concept on its e-tron (which we recently drove, see a link to that article below) with Marvel's Avengers: Rocket's Rescue Run, which allows passengers to experience movies, video games, and interactive content in a more realistic manner. If you thought VR already did that, Audi wants its technology to adapt the virtual content to the movements of its vehicles in real time. This would mean that if the car turns left, the spaceship in the video game being played would turn left too. Audi claims the system, which combines geodata, vehicle- and content data, counteracts motion sickness. The company has partnered with a start-up called Holoride to make this possible...
6. Toyota Guardian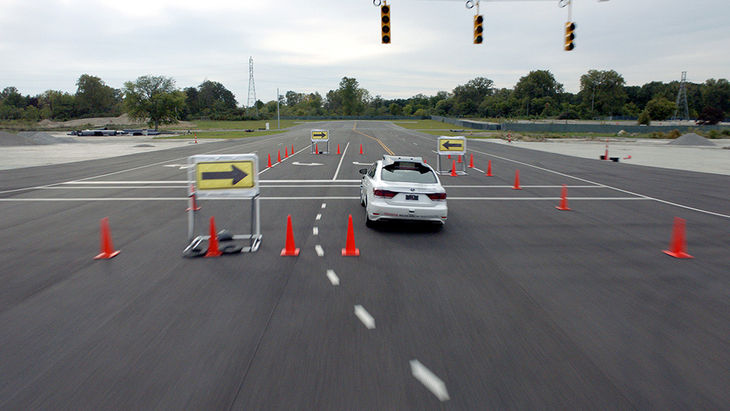 The Toyota Research Institute has come up with an automated safety system (named Guardian) that works both in an autonomous environment or with a human driver to avoid accidents. In the case where a person is behind the wheel, they will always be in control, except when the technology anticipates or identifies a potential incident and offers a corrective measure, co-ordinated by the driver's input. The company says that Guardian combines and co-ordinates skills and strengths of the human and the machine, inspired by modern fighter jets. The tech isn't proprietary and is open for all manufacturers to use. We're all for anything that causes fewer accidents on the road and hope to see more of this in the next decade.
7. Bell Nexus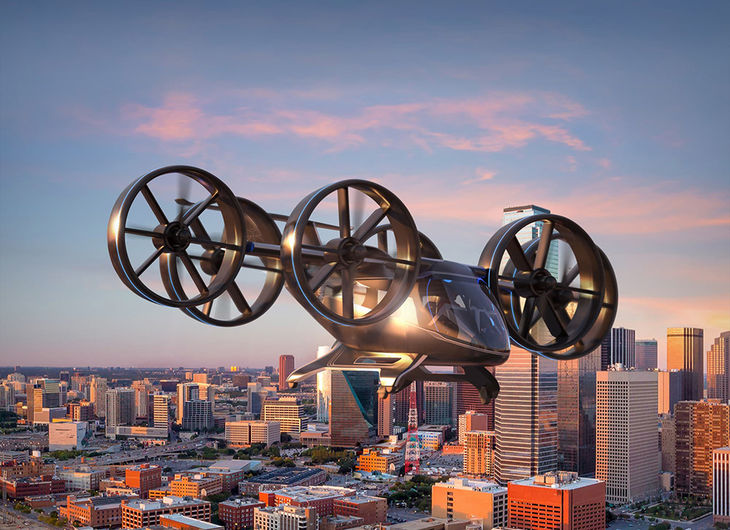 Oversized drone, or flying taxi? You tell us. Ride-hailing service Uber and Bell Helicopter unveiled an electric aircraft that is expected to be in service by 2023; it seats a pilot and 4 passengers. The Bell Nexus is a flying taxi that will take-off and land vertically and is powered by a hybrid-electric propulsion system, which makes it quiet and more efficient than traditional helicopters. It has a range of 240 km and can reportedly cover that distance in an hour. Hey Uber, if this is what the future looks like, sign us up immediately!
Related content
Audi e-tron (2019) International Launch Review
Geneva motor show 2018: Hits & Misses