By being named the 2017/18 Brand of the Year in the Cars.co.za Consumer Awards – powered by WesBank, Suzuki Auto SA became the first company in the history of the awards to retain this prestigious award and the only brand to win the award more than once.
SPONSORED ARTICLE
"Unlike the other (category) awards, the Brand of the Year Award is chosen purely on questionnaire feedback from owners and fellow South Africans, which is a sure sign that our hard work done on our service levels, vehicle line-up and pricing is welcomed by the market," says Yukio Sato, managing director at Suzuki Auto SA.
In choosing the Brand of the Year, Cars.co.za and market specialists Lightstone Auto polled over 12 000 consumers with an in-depth Ownership Satisfaction Survey. Of these, 7 500 were verified.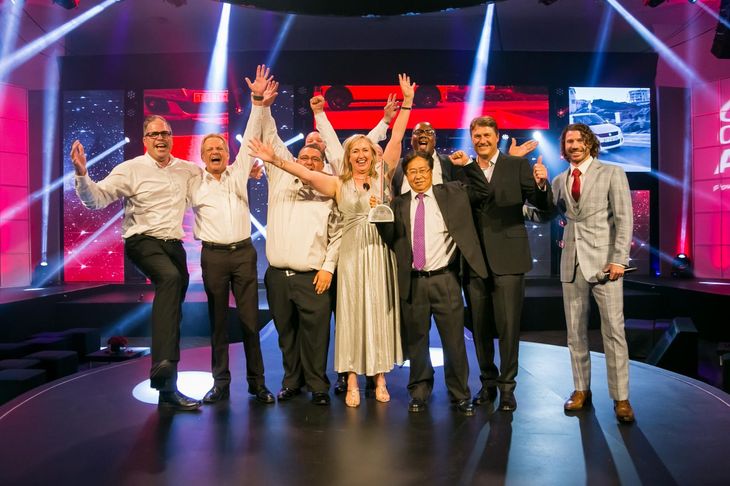 Suzuki was also called to the podium to receive the first prize in both categories in which it competed, Compact Family Car and Budget Car.
For the 13 vehicle categories, judges selected their finalists from a pool of eligible semi-finalists shortlisted by the experienced Cars.co.za test team. The 39 cars were then evaluated over 2 days by 18 judges at the Gerotek testing facility in Pretoria. The combined scores from the judges and the customer surveys decided the winners in the various vehicle categories.
In the Compact Family Car-category, Suzuki's Vitara retained its crown, winning by the highest margin of any vehicle in any category. This is the second year that a derivative of the Vitara range was chosen as the Family Car-winner.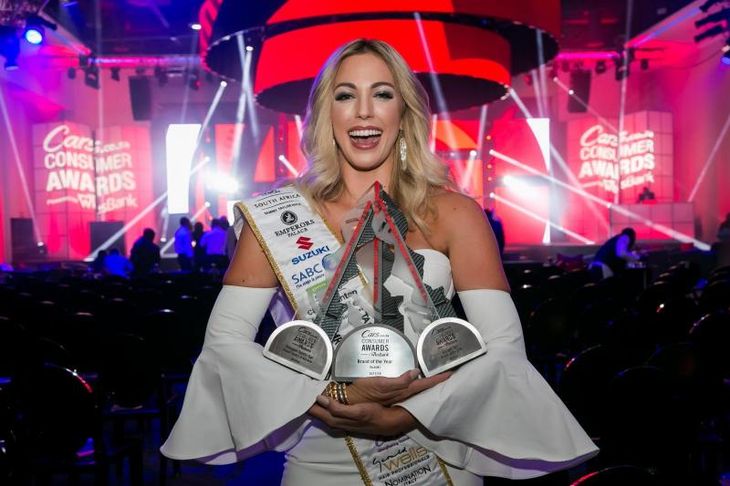 Mrs South Africa Nicole Capper with Suzuki's Awards. Suzuki received awards for Ignis, Vitara and retained the coveted the Brand of the Year title.
In the Budget Car-category, for vehicles priced at R175 000 or less, the Suzuki Ignis took over from its sibling, the Celerio, last year's winner. In this category, fuel consumption, affordability and innovative design carry significant weight, and while getting high scores from judges, its score from owners was significantly higher than all the other scores and that assured it the Budget Car-crown.
This sets the scene for what could be another record year for the Japanese brand. With an expanding model line-up (including the introduction of the important new Swift later this year), and a growing dealership network, Suzuki remains a brand on the move in South Africa.
Find out more about more about the #CarsAwards
Visit Suzuki Auto SA's website
Related content:
Winners of 2017/18 Cars.co.za Consumer Awards – powered by WesBank
3 Reasons Why Suzuki Vitara is #CarsAwards Finalist
3 Reasons Why Suzuki Ignis 1.2 GL is #CarsAwards Finalist
2017/18 Cars.co.za Consumer Awards – powered by WesBank; Finalists
2017/18 Cars.co.za Consumer Awards – powered by WesBank; Semi-Finalists
Winners of 2016/17 Cars.co.za Consumer Awards – powered by WesBank