Ten years ago, you couldn't buy a new Suzuki in South Africa. How has the Japanese brand, whose difficult relationship with Volkswagen ended as recently as 2015, managed to thrive and gain such a strong foothold (and good reputation) in the local market?
A lot can happen in a decade. 10 years ago, Tesla was a fringe brand, making battery-powered Lotus Elises and diesel-powered German cars were boundlessly popular in all global markets. In 2018, Tesla is the most valuable car company in the world by share price (with a car in space orbit) and the German diesel engine's dominance, is all but over.
For South African car enthusiasts there's a rather interesting story which also started ten years ago. In 2008 Suzuki automotive returned to the South African market after an absence of 9 years. Many people were excited because Suzuki had a deserved cult following amongst hardcore 4x4 enthusiasts, a reputation forged by its paradoxically giant-killing, yet diminutively sized, SJ-series of 4x4s. By 2008 the SJs we had come to know were 1980s relics and the contemporary evolution was something called a Jimny. Almost immediately demand overwhelmed supply.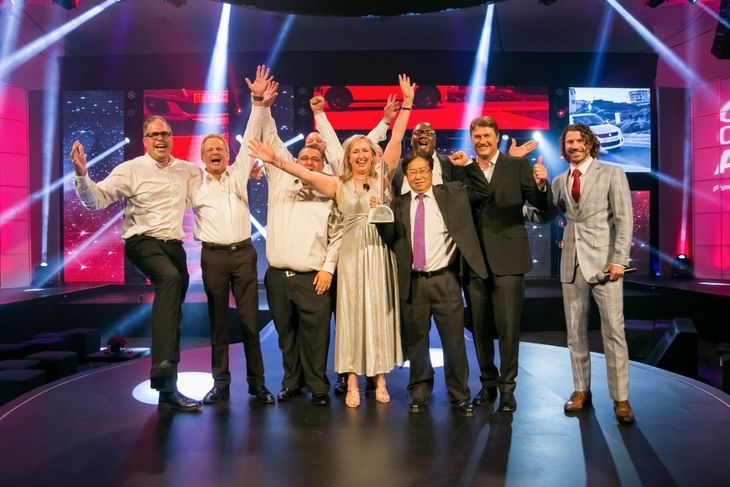 Suzuki claimed its second Brand of the Year award at the 2017/2018 Cars.co.za Consumer Awards - powered by WesBank.
Suzuki re-launched into South Africa as the global economic crisis was triggered and to its credit, survived this unfortunate timing with uncommon ease. Since 2008 it has been an ascending brand without fanfare, imperceptibly conquering market share and winning public approval. At the 2018 Cars.co.za Consumer Awards — powered by WesBank gala event, Suzuki was recognised as South Africa's most highly-rated car brand (as determined by the public) by winning the Brand of the Year award for the second year in a row! It also won the budget car and compact family car categories with the Ignis and Vitara, for a second consecutive time in the case of the latter.
An uneventful strategy
How did Suzuki manage to become such a trusted brand to so many South Africans? It certainly didn't accomplish it by the underhand tactic of initial discounting, followed by rampant price increases. If you analyse Suzuki's marketing behaviour and sales tactics, the brand hasn't done anything spectacularly different to its rival marques.
What the Hamamatsu-based company has done, is startlingly simple: offer durable products. None of the Suzukis that re-launched the brand in South African in 2008 were remotely new products: Jimny, SX4, Vitara and Swift were all well-aged in their respective product cycles. Despite this, none of the models were terrible to drive, and you never heard stories of them failing on a sweltering day in the Northern Cape, hundreds of kilometres from nowhere.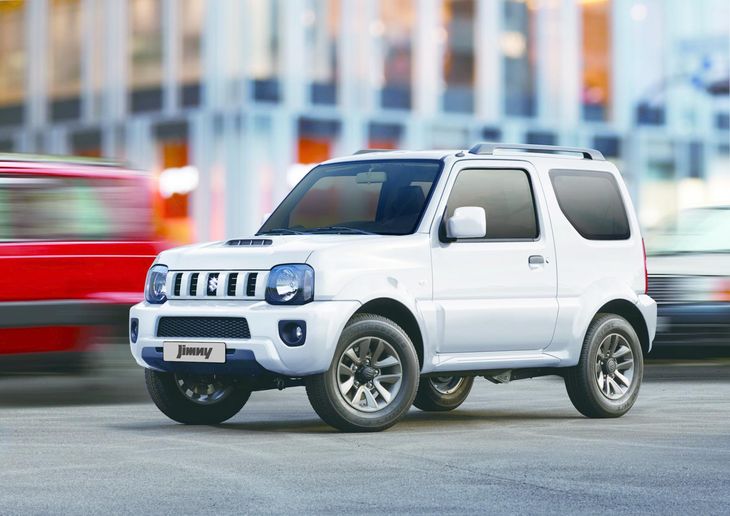 The Suzuki Jimny has a loyal fan base in South Africa and despite its size, its a capable off-roader.
A decade ago, Swift was a closer rival to Polo than most other Japanese hatchbacks. Jimny became a default choice for hip urbanites who actually used low-range bi-monthly and Grand Vitara, with dedicated off-road mechanicals, was by some margin the most technical terrain-capable small SUV you could buy.
Suzuki's vehicles were everything you would have imagined from a brand that has experienced – and absorbed – inputs from customers who are massively demanding of their 4x4s and spilt some of that engineering wisdom into the brand's hatchbacks and sedans too.
In the decade that followed the brand's reintroduction to the local market, Suzuki's product portfolio has grown from 4 to 10 models, all with excellent acceptance – illustrated by the record sales figures achieved last year. The only casualty between 2008 and 2018 has been SX4, which was discontinued last year due to Vitara cannibalising most of its market share. Even the perfect automotive family, occasionally has an internal issue…
Defying expectations
The peculiarity of Suzuki's South African achievement has been that very few would have predicted it. Objective analysts thought Jimny would be a niche brand builder, which it has been, but that the Koreans and rival Japanese manufacturers would crowd Suzuki out. This didn't happen.
Perhaps most counterintuitive has been Suzuki's success, despite an adherence to naturally-aspirated engines. It remains the only volume brand in South Africa which doesn't offer turbocharged petrol or diesel powertrain options. In a market where most driving is done above 1 000m of altitude, with acute power losses applied to engines which don't benefit from boost, Suzuki's popularity has been curiously unaffected. Owners don't seem to mind the power loss. You need to offer something very convincing to substitute for that kind of real-world scenario driving deficit.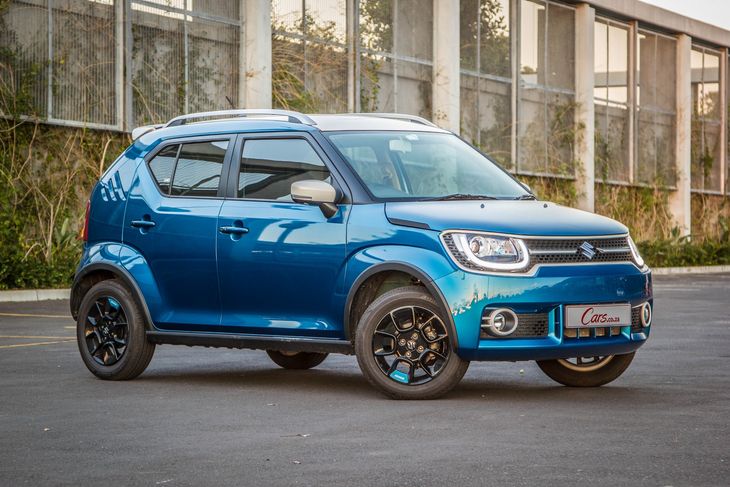 The budget-busting Suzuki Ignis is finding favour with buyers in South Africa with its quirky styling and perky performance.
That substitute is durability. South African drivers are different to those of nearly every other market: they'll drive fatigue-inducing distances on gravel roads with compact hatchbacks. They'll drive at very high cruising speeds, in scorching heat. And they'll do all the aforementioned at altitude, where engines take the greatest strain. Local conditions are a severe test and when was the last time you saw a Suzuki on a flatbed truck in the Karoo or Limpopo? The reliability of Suzuki's contemporary products is every bit as true to its SJ-series off-road heritage as any marketing agency would want you to believe.
It's worth dwelling on the inherent engineering and design principles of Suzuki. This is a company that does a lot else besides making automobiles. It's a renowned motorcycle and marine engine manufacturer too, both applications where mechanical failure is most undesirable: you're either stranded in the dark, pushing your bike, or adrift at sea, trying to signal the NSRI...
The future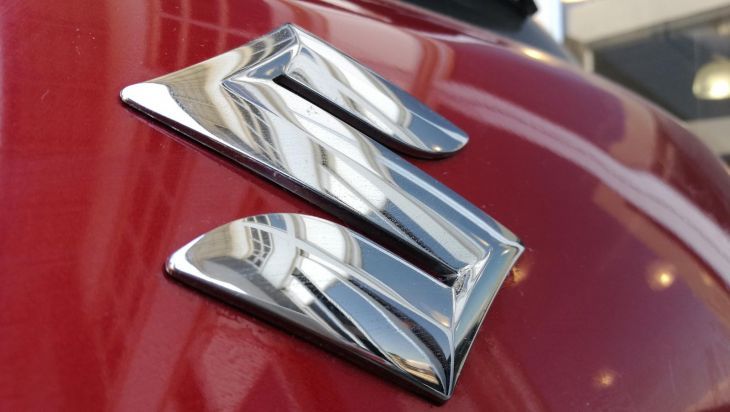 Suzuki has gone from strength to strength locally and the future appears to be brighter than ever for the Japanese brand.
This commitment to affordable mechanical engineering excellence has been Suzuki's greatest comparative advantage. As buyers seek smaller cars, with more liveable inner-city driving and parking dimensions, without foregoing a sophisticated feel, Suzuki's been excellently placed to profit from the trend of "buying-down".
If you wish to grade how good Suzuki's reputation is for compact car engineering, it's helpful to remember a darker part of its more recent past. From 2009 to 2015, Suzuki was in a toxic partnership with Volkswagen. The world's largest automaker bought a 19.9% stake in Suzuki because it desperately wanted the Japanese company's small-car engineering resources and skills. Suzuki's benefit would be access to something it didn't have, hybrid engine technology – something it knew would become crucial in the near future, but had expertise in developing, because motorcycle and marine engines aren't legislated, or emissions taxed, in nearly the same way as cars.
By 2011 the relationship had deteriorated beyond repair, Suzuki citing mistrust issues regarding a total takeover strategy by Volkswagen – something which would have been completely unacceptable to the fiercely-independent Japanese car maker.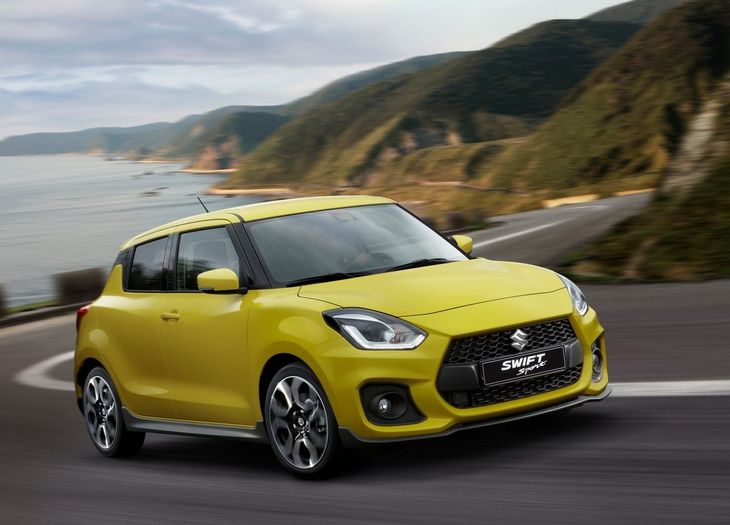 The new Suzuki Swift Sport, if offered in SA, with its 1.4 turbopetrol engine, will be the first turbocharged Suzuki on local shores.
The VW/Suzuki divorce was only finalised by 2015, but on a balance of outcomes, Suzuki has hardly suffered ill consequences. Yes, it did notably retire from the American market in 2012, but its cars are hugely popular in nearly all emerging markets, including our own – offsetting the loss of US sales. Unlike VW, it's not over-invested in turbodiesel engine technology and production capacity, which now appears to be very much a sunset element within the automotive industry.
What Suzuki has gained, others have lost. The overall South African market hasn't increased in the last decade. Suzuki has cannibalised and conquered, possibly from the brand which is most similar to it: Honda. A trusted manufacturer of motorcycles and marine engines, like Suzuki, Honda's sales have slid dramatically in the last few years, as Suzuki's have been increasing. The correlation is too obvious to ignore.
For 2018 some things will change. Although not yet confirmed, the new Swift Sport is expected to debut a turbocharged Suzuki in South Africa and the promising turbocharged petrol and diesel engines which power right-hand-drive Vitaras in Australia, might possibly be considered for Mzansi too.
Suffice to say there's little to indicate that South Africans will cede their fondness for all things Suzuki.
Related Content
Winners of 2017/18 Cars.co.za Consumer Awards – powered by WesBank
Suzuki Dominates in India, Grows in SA
Suzuki Swift Sport (2018) features turbo power
Suzuki Ignis 1.2 GLX (2017) Video Review
Suzuki Ignis 1.2 GLX (2017) Review [Video]
Extended Test: Suzuki Ciaz 1.4 GLX [Video]
New Suzuki Swift (2017) First Drive
Suzuki Swift Sport (2016) Review
Suzuki Baleno 1.4 GLX (2016) Review
2015 Suzuki Vitara Video Review
Suzuki Vitara 1.6 GL+ (2016) Review