The Forester is an often-overlooked choice in the family-car segment, so will the introduction of a more powerful engine into the range draw more traffic to Subaru showrooms? We put the new 2.5-litre boxer engine to the test with a road trip to Knysna on South Africa's stunning Garden Route to see how it performs...
We like: Engine performance, fuel economy, practicality, safety features, build quality
We don't like: Dated-looking fascia, poor tactile quality of some buttons and dials
Fast Facts
Model tested: Subaru Forester 2.5i-S ES
Price: R629 000 (as of February 2021)
Engine: 2.5-litre petrol, naturally-aspirated
Power/Torque: 136 kW/239 Nm
Transmission: CVT
Fuel Consumption: 8.3 L/100 km
Load capacity: 520–1 770 litres
What is it?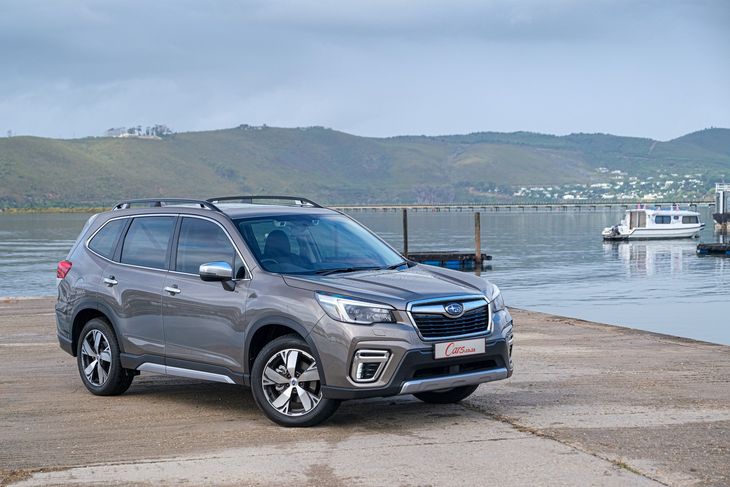 The Forester can now be had with a more powerful 2.5-litre naturally-aspirated petrol engine.
The 5th-generation Subaru Forester family SUV came to market at the end of 2018 replete with refined exterior looks, a more spacious interior, as well as an enhanced equipment list, which included Subaru's impressive EyeSight safety technology.
At the time, the new Forester was exclusively available with a naturally-aspirated 2.0-litre boxer petrol engine with middling outputs of 115 kW and 196 Nm. Despite the Forester offering commendable all-wheel-drive ability as well as high levels of on-road comfort, its motor's perceived lack of performance punch unfortunately detracted from an otherwise excellent product offering from the Japanese firm.
Now, however, Subaru is looking to silence the naysayers by introducing a more powerful 2.5-litre non-turbocharged engine that offers an additional 21 kW and 43 Nm (for peak outputs of 136 kW and 239 Nm of torque). In addition to this, Subaru has also welcomed a new Forester Sport derivative to market, which Ciro De Siena reviewed in the video above, so definitely give that a watch for further insight.
For this test, Cars.co.za journalist Gero Lilleike took the top-of-the-range Forester 2.5i-S ES on a long-distance jaunt from Cape Town to Knysna via the Garden Route to find out if this more powerful Forester is more resolved than its 2.0-litre sibling.
How it performs in terms of...
Performance and efficiency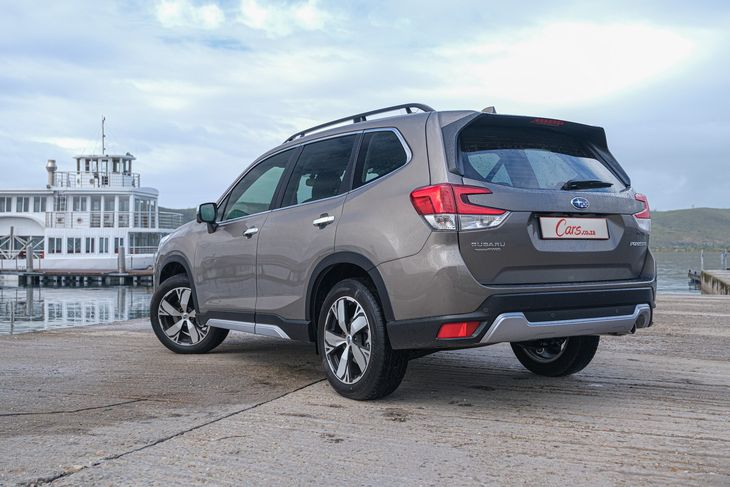 Increased power and torque has made a noticeable and much-need improvement to the Forester's overall performance.
A long-distance road test certainly has its benefits – unlike driving in built-up city environments, we can accurately assess the Forester's mid-range ability, particularly for the purposes of overtaking slower traffic on the highway. Furthermore, and perhaps more importantly, we are also afforded opportunities to thoroughly test the 2.5-litre motor's pulling power on long uphill sections of road.
This is important because those are 2 typical scenarios in which naturally-aspirated engines can seem lethargic and a tad gutless compared to their direct turbocharged counterparts. Nonetheless, we are happy to report that this Forester performed well beyond our expectations. Not only did the Forester easily execute "nippy overtakes", but it also exhibited strong performance on those pesky uphill sections. Yes, sure, it's still not as punchy as a turbocharged engine, but the increased power and torque makes a noticeable difference to the Forester's overall performance.
While some may lament the utilisation of a continuously-variable automatic transmission (CVT) in this package, the Forester's CVT is among the best on the market. It doesn't suffer from that typical CVT drone that plagues other products and, if you must, you can engage manual "shifts" by using the steering-mounted paddles, which gives the driver a higher degree of performance control when required.
Suffice to say Subaru's boxer engines are not renowned for returning class-leading real-world fuel consumption figures and the Japanese firm claims 8.3 L/100 km for this derivative. While that may sound like a rather ambitious claim, we were pleasantly surprised to see returns of between 8.7 and 9.0 L/100 km on our road trip.
Ride and handling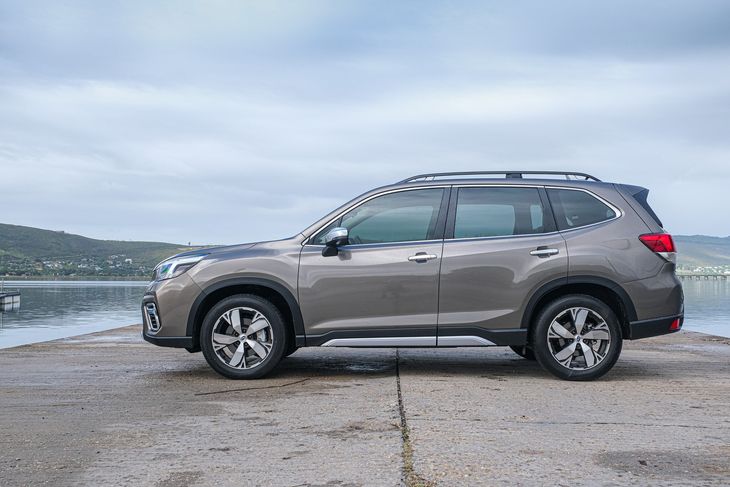 With a generous ground clearance of 220 mm and X-Mode terrain modes, the Forester is more capable than most in this segment.
Following on from the Forester's strong performance on the open road, we have to commend its comfortable pliant ride quality as well. Moreover, Subaru's newcomer is equally comfortable on gravel... The steering is well-weighted and returns positive feedback to the driver, while also being adequately responsive to driver inputs. Moderate body roll, however, is evident when cornering, um, eagerly.
Fitted with Subaru's praised symmetrical all-wheel-drive system, the Forester obviously offers better traction on low-grip road surfaces than what its front-wheel-drive rivals can muster, but more importantly, it's also far more capable in off-road situations.
Unlike most of its rivals (even of the all-wheel-drive variety), the Forester is equipped with an X-Mode terrain dial in the centre console that primes the powertrain to tackle more challenging terrain, such as mud, gravel, rocks and even snow. The Forester's 220 mm ground clearance is also very useful in this regard.
So, if you and your family intend to go on more adventurous excursions, the Forester has most of its city-biased rivals licked – it's arguably the most capable vehicle in this segment in that regard.
Interior execution and features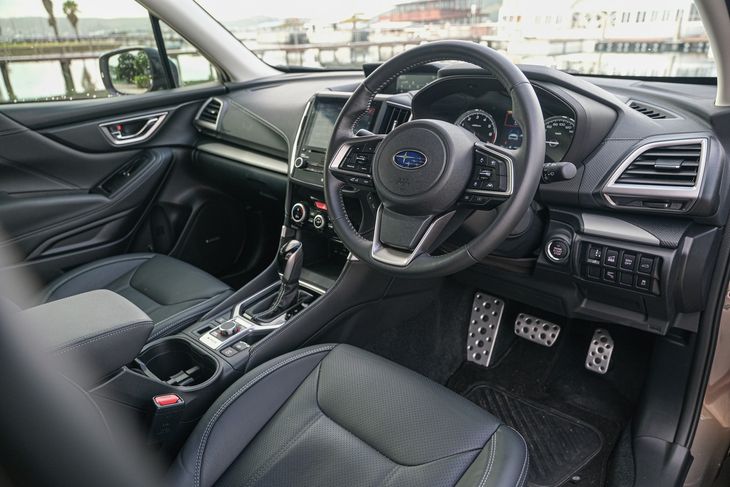 Solid build quality and a reasonably well-specified interior add to the Forester's value offering.
Not only does this top-spec Forester come fairly well-equipped with standard features, there's also an "honesty" to the way its interior is packaged... Even though the Subaru's fascia doesn't look and feel as modern or as "premium" as some of its rivals in this segment, the perceived build quality of the cabin is well and truly excellent. The interior feels hardwearing and well screwed together, in other words.
As for the infotainment system, it's an 8-inch touchscreen unit that offers Android Auto and Apple CarPlay capability, but the system also combines physical buttons with the touch-input interface, which many buyers will appreciate because they make access to the system's functions appreciably more effective while driving. The layout of the menu is clearly legible and easy to navigate. We must, however, mention that the tactile quality of the buttons and dials on the fascia do feel a trifle cheap. In terms of connectivity, there are 2 USB ports at the front, as well as 2 in the rear, all of which is useful.
A smaller information screen is embedded in the upper dashboard; it's particularly useful for communicating key information to the driver without them having to take their eyes off the road and it also mitigates the need to look for information on the main screen or in the instrument binnacle. This screen further provides vehicle information when the Forester's X-Mode driving modes are activated...
The steering column, meanwhile, is adjustable for rake and reach and the driver's seat is height-adjustable too, which means it's very easy to get comfortable behind the 'wheel of the Forester. The seats themselves are wrapped in leather and we found them very comfortable, but also sufficiently supportive, during our test.

The tactile quality of some of the dials and buttons are questionable for a car in this price range.
The steering wheel features a plethora of mounted controls for functions such as Bluetooth telephony, audio controls and the adaptive cruise control, which we used extensively during the long-distance journey, plus the driver can flip through the trip- and safety information displayed in the instrument cluster.
Safety is a major strength of this Forester and it comes equipped with Subaru's comprehensive EyeSight Driver Assist system, which includes useful features such as Automatic Pre-Collision Braking, Lane Departure Warning, Lane Sway Warning and Lane Keep Assist. Reverse Automatic Braking is also part of the system, which helps to prevent those embarrassing close-quarter low-speed collisions.
Furthermore, the Forester is equipped with a total of 7 airbags, as well as rear parking sensors and a reverse-view camera.
Practicality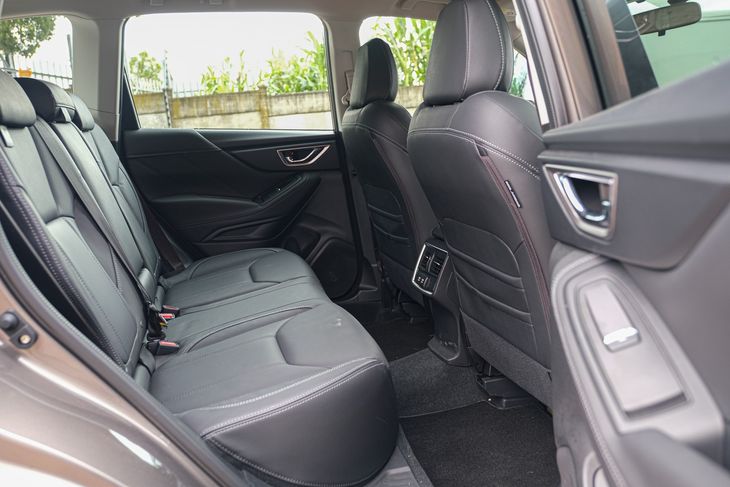 Rear passenger legroom is truly generous in the Forester.
Practicality is yet another strength of the Forester package – in fact, it's one of the reasons why fiercely-loyal Forester owners are so happy with their vehicles. There's plenty of legroom for rear passengers, who are afforded a pair of cupholders and a central armrest that boosts occupant comfort even further, especially on long journeys.

As for transporting an assortment of goods, the Forester is quite up to the task with its 60:40 split-folding rear seatback, which can be flipped down using a lever in the load bay, which frees up no less than 1 060 litres of utility space. For the surfers out there, you'll be happy to know that the Forester can comfortably carry surfboards (as highlighted by my colleague, Ciro, in the video review).
With the seats upright, space in the load bay is a claimed 520 litres, you can also spec an optional rubber boot cover (for when you need to transport, pets, plants or anything else that might soil your beloved Forester's load-bay floor). During this test, we had to transport a fair load of beekeeping equipment and tools and needless to say, the Forester was never short on space.
It's also worth mentioning the Forester's cabin has sufficient storage spaces in the door mouldings, centre bin, glove box and additional space ahead of the transmission lever if you need oddment space.
Price and warranty
This top-spec Subaru Forester 2.5i-S ES is priced from R629 000 and is sold with a 5-year/150 000 km warranty and a 3-year/75 000 km maintenance plan.
See full specification details for the Subaru Forester 2.5i-S ES here
Buy a new or used Subaru Forester on Cars.co.za
Verdict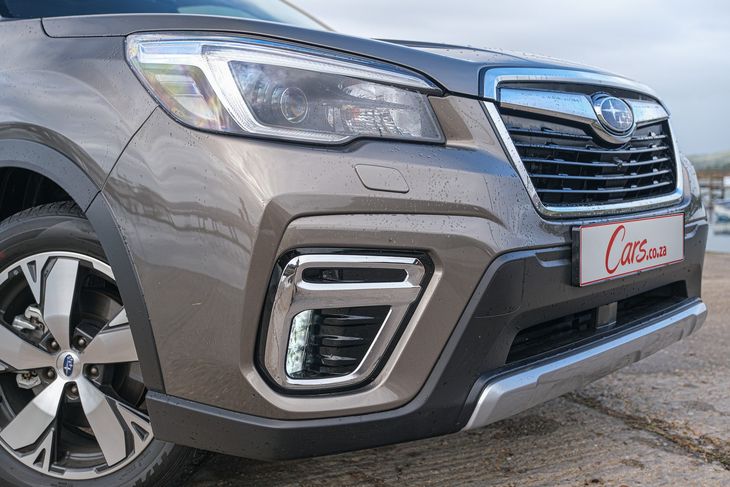 The Forester is a strong product and it deserves more attention from buyers looking for a capable and practical family car.
There is much to like about this more powerful Forester! Its open-road performance surprised us; the increased power and torque made a noticeable difference in terms of performance, but the 2.5-litre motor also returned admirable fuel consumption figures. The Forester's fuss-free and comfortable on-road demeanour adds to its strengths, as does its off-road ability, which is a USP in this segment.
The Forester will appeal to adventure-loving family car buyers (in particular) and if you prioritise practicality, the Forester is difficult to fault – it's definitely worth adding to your potential family-car shortlist. It's also worth noting that this Forester is also competitively priced against its equivalent naturally-aspirated rivals such as the Toyota RAV4 2.5 AWD VX and Mazda CX-5 2.5 AWD Individual.
It's a travesty that the Forester is often overlooked in this segment. Yes, there may be more "stylish" or "fashion-forward" products on offer in the family-car market, but the Forester's solid packaging and enviable track record for reliability should not be scoffed at.
If your budget can stretch to R630k, the Forester 2.5i-S ES is palpably easy to recommend. Experience has shown that you'll probably want another one after this model has served its purpose...
Related content:
Winners: 2020/21 Cars.co.za Consumer Awards – powered by WesBank
Subaru Forester Finally Gains Turbo Motor